.taddon.shop .cart span:before {display:none}
Useful Resources for Aesthetic Practitioners
Keeping businesses thriving, developing and learning during the uncertain times of COVID-19

6th Apr 2016 - Training
Designed Specifically for You! It is our pleasure to invite you to the Lynton Customer Workshop 2016, held yet again, at one of Manchester's most prestigious hotels – the Hilton,... Read more
Customer Testimonials
"
"I've been loving all the webinars! You're all doing a brilliant job keeping us customers up to date/trained/informed!"
"
"
This webinar completely blew my mind away!! Thanks so very much a fantastic innovative session and I am looking forward to the bullet points and contact details when you have time."
"

"
Lynton Lasers gives me the knowledge and reassurance that I have a team of experts just a quick call away to answer any questions plus, they have a really fast service response time.
"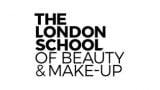 "
I just wanted to say Well done to Lynton Lasers during Lockdown. I have attended training sessions and webinars, all of which have been full of information and expertly run. Highly recommend Lynton 5+++++".
"
"
As a global company, we pride ourselves on our customer service and customer satisfaction. Esteworld is a leader in the aesthetics field and we are always looking for new technologies to give the best to our clients. We chose the Lynton for the way it pushes boundaries in laser applications and we were not disappointed. Our clients love the results and we love happy clients. Just to tell you how effective this laser is, we had a client came to us who already had 14 sessions with our other diode laser and having top up sessions every 2 months. She said her hair was only 20% less after all that. We did only 2 sessions with the Lynton and that has had more effect than 14 on the diode. Fantastic system.
"

"
"Very informative webinar! Especially the underestimated use of the small block ... thanks Lynton."
"
"
"I've really enjoyed the step-by-step process from Lynton as part of the Focus Dual launch, it has kept everything really simple and easy to keep myself accountable! I especially love the networking and sharing ideas with other clinic owners, it really feels like a family. I'm currently launching the skincare side of my clinic, and this device is a perfect addition for me to bring high-quality treatments to my clients." 
"

"
Our clients love the Lynton. We are able to get exceptional fading without the increased risk of skin damage due to the flat top square beam profile. Clients heal really quickly and we have had zero incidence of textural change to the skin. The machine has proven to be extremely impressive and very user-friendly. I'm so glad we have all 3 wavelengths y, or we wouldn't be able to successfully treat this hidden green under the purple.
"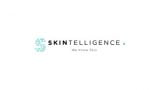 "
Brilliant! Thanks Lynton!
"
"
I am lucky enough to have a Lynton LUMINA®, it is an award-winning, multi-functional machine. It is one of the most popular laser & IPL machines due to its unique ability to combine multiple technologies in one, stand-alone aesthetic platform.
"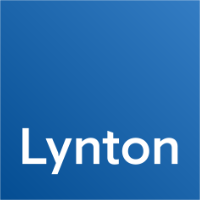 Expansion of Premises to Facilitate Entry into Export Markets
To facilitate its entry into new export markets, Lynton Lasers Ltd required increased manufacturing space, as well as new demonstration and training facilities. To this end, LEADER Funding was applied for, and won, to support the refurbishment of an adjacent business unit (Unit 9d) as well as the re-arrangement and refurbishment of the existing business unit (Unit 6) on Holmes Chapel Business Park.
This Project was part funded by the European Agricultural Fund for Rural Development
Lynton House, Manor Lane, Holmes Chapel, Cheshire, CW4 8AF
Quick Enquiry
This website uses Cookies to improve your browsing experience and to help with our marketing. You can read more about removing Cookies here: Privacy Policy
I'm fine with this