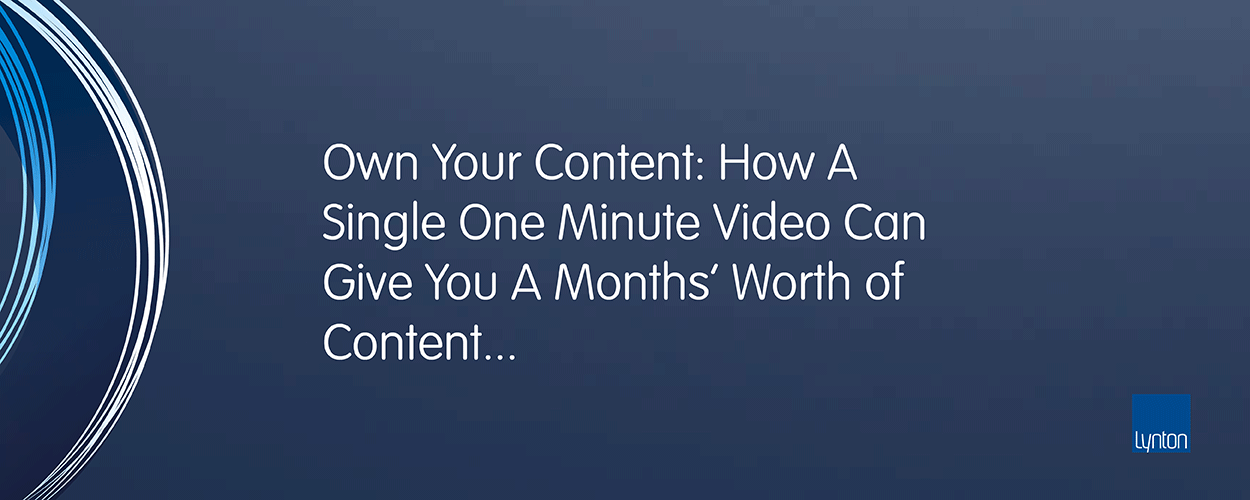 Lynton Lasers are hosting a webinar with Richard-Crawford-Small, Founder of The Aesthetic Entrepreneurs Group on Thursday 9th July at 11:00am. This includes a discussion about how you can create engaging content on social media. 
Generating your social media content can feel like a daunting task, but the good news is that it does not have to be.
Join us for the chance to learn the secrets of the AE Content Machine and how to transform a one-minute video into a months worth of social media content that will engage your audience.
Richard will discuss how to implement the AE Content Machine and what is needed to achieve successful and sustainable content for business growth.
Get in touch to request to watch this webinar on-demand. 
---

Richard Crawford-Small, Founder of The Aesthetic Entrepreneurs Group
Richard is an entrepreneur and an award-winning sales and marketing consultant, specialising in creating beautiful aesthetic businesses by inspiring the people behind them.

He has worked in the Aesthetic sector for 15 years and has developed unique and proven methodologies that will grow your business by starting better conversations with the right client, building relationships and converting those relationships to sales.

Richard has worked with hundreds of businesses globally, from small independent clinic right through to multi million dollar chains, to help them maximise the lifetime value of their patients, and deliver a consistent, compliant and comprehensive service every time. 

He is the founder of The Aesthetic Entrepreneurs Group, the fastest growing aesthetic business community online, and the author of the bestselling book Changing Faces – the secret of creating a beautiful aesthetic business.