Start Your Practice with Studio 
In today's aesthetics market, a high-specification, high performing, and flexible tattoo removal laser machine is highly coveted. What is most important to practitioners, is the power and speed at which they can treat the overwhelming majority of their clients who request multiple ink colour removal. With Studio you can be confident in delivering not only quick and safe clearance of tattoos, but also of pigmented lesions while achieving high client satisfaction.
The Studio has been explicitly designed to provide laser practitioners with a laser-focussed ability to deliver ultra-high peak powers in a 6ns pulse duration, to address not only black tattoos removal, but also treat multiple colours including navy, red, orange, brown and purple. Thanks to its  Flat Top Optibeam Technology you can rely on a safer and homogenous delivery of energy for an overall higher effective treatment. The Studio square spot size ensures an even energy distribution, eliminating overlapping, while delivering a significant 20% reduction in patients' downtime.
Thanks to Q-Switched and Free Running pulse modalities Studio consistently delivers high performance and flexibility for optimal results. With a dual power wavelength of Q-Switched 1064 nm and 532 nm, the studio is a compact yet powerful multi-platform system that can also be used to effectively treat a broad range of epidermal and dermal pigmented lesions as well as photo rejuvenation. Practitioners can also perform the highly popular carbon laser facial with the Studio. 
Get in touch with Lynton to speak to a specialist and find out more. 
Why Choose Studio?
Powerful and flexible for removal of multiple colours including black, navy, red, orange, brown and purple
Perform photo rejuvenation treatments such as the carbon laser facial
Square spot handpieces deliver precise coverage, even energy distribution with no overlaps and a reduction of up to 20% in patients downtime
Thanks to Q-Switched technology and free running pulse modalities Studio provides practitioners with a high performing and flexible platform
Flat Top Optibeam Technology allows for homogeneous delivery of energy, allowing for safer and more effective tattoo removal treatments 
This tattoo removal laser uniquely offers 2 wavelengths with proven, clinical results for the treatment of tattoos, photo rejuvenation, and benign pigmented lesions  
No warm up required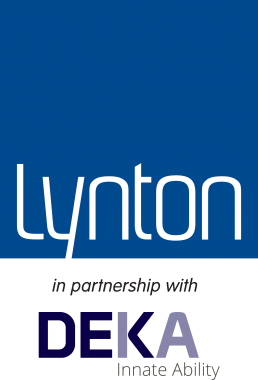 Lynton are the exclusive distributor for DEKA products in the UK