We are passionate about training…
It is important for practitioners to be well trained to ensure that they carry out safe and effective treatments. 
Our Clinical Trainers have been training for over 25 years and we decided to set-up The Lynton Training Academy over 11 years ago.
We offer courses in a professional environment attached to a working clinic with 4 demonstration suites to give you the best training experience possible.
Our team of experts have been performing IPL and laser treatments for many years and some still work within our Lynton Clinic to keep their skills up to date and current. 
We have a fantastic variety of equipment to train with, including Laser, IPL, Radiofrequency, Ultrasound and LED Light Systems.
---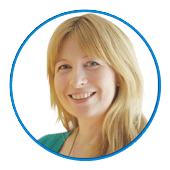 Dr Sam Hills (PhD), Clinical Director at Lynton Lasers & Honorary Lecturer at The University of Manchester
In 2017 Sam was also appointed an honorary lecturer in the Department of Musculoskeletal and Dermatological Sciences at the University of Manchester, in recognition for her ongoing contribution to the University of Manchester's "Anti-Ageing and Aesthetic Medicine" MSc course.
Before joining Lynton she completed a degree in Physics, followed by a PhD in Physics and Pharmaceutical Sciences, w

orking in the field of light-responsive drug delivery.

After graduation, she worked as a Post- Doctoral Research Fellow at The University of Manchester until joining Lynton in 2002.

She is the author and main lecturer of the industry-leading Lynton University of Manchester Skin Laser courses that are available to anyone in the industry with an interest in laser applications.
She has been asked to contribute to a number of books on laser and light treatments and has published over 30 papers in a variety of medical and scientific journals.
---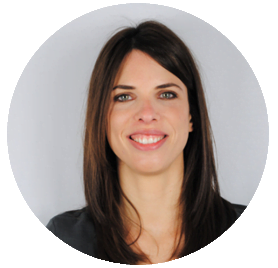 Kirsty Turnbull, The Lynton Clinic & The Lynton Training Academy Manager
After qualifying as a Beauty Therapist in 2002, Kirsty very quickly discovered a passion for skin and lasers.
She has been using lasers and IPL systems since 2003, and joined Lynton as a Clinical Trainer in 2008.
In 2010 she became the manager of the Lynton Clinic, but continued to run a variety of training courses.
She completed her Level 4 and 5 qualifications in Laser Hair and Skin and Laser Tattoo Removal and become a qualified assessor.
In 2018 she became the Education Lead at Lynton Lasers Ltd, and is now responsible for the organisation and delivery of the Lynton VTCT and CIBTAC qualifications.
She still administers treatments at the Lynton Clinic, keeping her skills and knowledge completely up to date.
---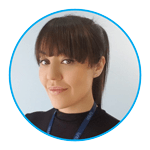 Rhiannon Smith, Clinical Trainer at Lynton Lasers
As well as equipment training, Rhiannon teaches the Level 4 and 5 Qualifications for Laser and Light Therapy.
Rhiannon has been working in the aesthetics industry for over 12 years
She has worked with a wide range of IPL and Laser systems and has a passion for achieving optimal anti-ageing results for clients.
---