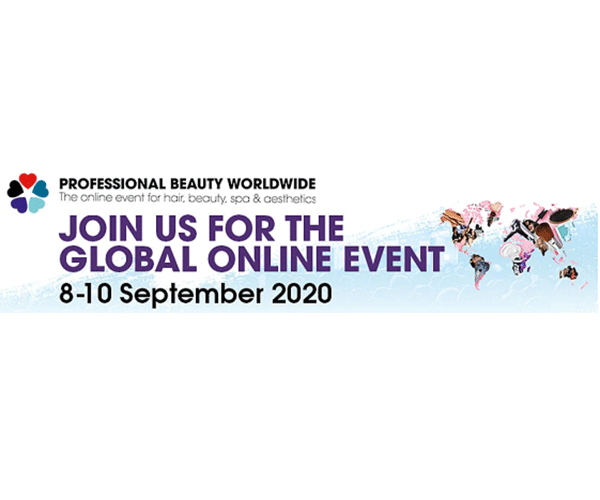 Join Lynton Lasers and be part of the online event for hair, beauty, spa & aesthetics
Professional Beauty World is a unique digital platform dedicated to business, networking and education, that will bring your industry together, allowing you to meet, connect with and learn from fellow professionals, suppliers and experts from around the world.
Whatever your role in the industry – salon owner, spa operator, aesthetic practitioner, distributor, wholesaler, manufacturer, brand, supplier or just starting out – register today and join us on the 8-10 September.
Free illumiFacial® with any IPL purchase at Professional Beauty Worldwide 2020
At Professional Beauty Worldwide Lynton Lasers will be giving away a free illumiFacial® package with any IPL purchase made at the online event. 
Employing innovative IPL technology and cutting-edge research, illumiFacial® is designed to offer a filter-free solution to the skin in 4 easy steps to illuminate the skin and combat damage from harsh environmental conditions. This entirely customisable treatment dramatically improves skin tone and appearance helping the skin feel and look its best.
Dr Sam Hills Clinical Director states:  "Using a specially formulated peel prior to IPL treatment gives enhanced light penetration, allowing both to work synergistically to give flawless, air-brushed skin; perfect for anyone whose skin exhibits congestion, discolouration and visible signs of ageing. Achieving fantastic results for your clients."
The skin rejuvenation market is growing with an increased demand for anti-ageing and skin rejuvenation treatments. The illumiFacial® is exactly the type of treatment for IPL practitioners who desire a unique offering to their IPL treatment menu.
The illumiFacial® is specifically designed and tested for use alongside Lynton's 3JUVE, Excelight and Lumina systems to deliver the treatment safely and effectively.
---
What to expect at Professional Beauty World…
Search and digitally meet with brands across beauty, spa, aesthetics and hair; see their latest offerings and take advantage of exclusive time-limited offers.
Join The Global Community 
Network and connect with contacts both locally and from across the globe, at the touch of a button. Whatever your role in the industry, join your international counterparts to share challenges, ideas, solutions and grow your network.
Access Education from Around the World
Discover the latest advice, insight and practical education from international industry experts in hair, beauty, spa, aesthetics, salon business, supply chain, distribution and more.
Learn, be inspired and join the discussion – all at your fingertips – for free.
We hope you can join us!