.taddon.shop .cart span:before {display:none}
Useful Resources for Aesthetic Practitioners
Keeping businesses thriving, developing and learning during the uncertain times of COVID-19

6th Dec 2015 - Company News
Look out for our latest feature in the National Press – this time in the Sunday Telegraph Newspaper, and on TheTelegraph.co.uk. Covering one of our latest and most exciting developments,... Read more
Customer Testimonials
"
"The support and the webinars have been amazing. The staff knowledge is amazing. I think it's brought lots of clinics closer together and so it's a real community, a Lynton community. I'm very proud to be part of the Lynton family."
"

"
"Really useful webinar, thanks Lynton."
"
"
Based on our personal and our regular customers experience we can state that Lynton's SPF 50 is one of the best sun protection products available at the moment.
"
"
It achieves what CO2 was meant to do, which is tightening fine lines, fixing overall sun damage and improving skin tone—and it does it while minimizing heat trauma with CoolPeel. What's unique to CoolPeel is the pulse duration and delivery wave of the pulses. This maximizes ablation and minimizes heat distribution—which is what ultimately prolongs downtime and risk. The entire system is customized and optimized for easy use and predictability, with low, medium and high settings.
"

"
The training delivered by Lynton is always informative, engaging and practical. The clinical update training is fantastic for refresher training and keeping up to date with new methods and tips. I would highly recommend Lynton to any clinic.
"
"
Thank you Lynton Lasers and Laser Skin Solutions for another informative webinar on laser tattoo removal! Please keep them coming!
"
"
I just wanted to say Well done to Lynton Lasers during Lockdown. I have attended training sessions and webinars, all of which have been full of information and expertly run. Highly recommend Lynton 5+++++".
"
"
We have been very pleased with Lynton, you have answered all our questions quickly and professionally, there has always been someone available to speak to when we have queries and all of the staff I have dealt with have been very knowledgeable, friendly and professional.
"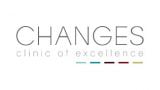 "
I have never looked back after purchasing the IPL from Lynton. It has helped my business expand from a very small salon with three treatment rooms to new premises with nine treatment rooms. Lynton's training and servicing is excellent. We have achieved fantastic results and have many happy clients. I would recommend Lynton to anyone wanting to start with a hair removal or skin rejuvenation machine
"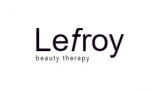 "
I think Lynton are a fantastic company and your customer service is the reason I came back to you again to buy the EXCELIGHT®. Our Business Development Consultant was fantastic and went out of her way for us by getting us a trolley for the system the same day. Janet (Clinical Trainer) is an excellent trainer. Both I and my husband, who is a doctor at the clinic, found her to be very professional. This training was a refresher for us both. The engineer who delivered the EXCELIGHT® was very helpful and was able to help us on site - the servicing of our lasers with you has always been very good. The results I have had with both my LUMINA and EXCELIGHT® have been outstanding, which is exactly what you need in a medic-lead clinic. Very happy! Score 10/10.
"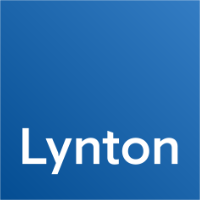 Expansion of Premises to Facilitate Entry into Export Markets
To facilitate its entry into new export markets, Lynton Lasers Ltd required increased manufacturing space, as well as new demonstration and training facilities. To this end, LEADER Funding was applied for, and won, to support the refurbishment of an adjacent business unit (Unit 9d) as well as the re-arrangement and refurbishment of the existing business unit (Unit 6) on Holmes Chapel Business Park.
This Project was part funded by the European Agricultural Fund for Rural Development
Lynton House, Manor Lane, Holmes Chapel, Cheshire, CW4 8AF
Quick Enquiry
This website uses Cookies to improve your browsing experience and to help with our marketing. You can read more about removing Cookies here: Privacy Policy
I'm fine with this