.taddon.shop .cart span:before {display:none}
Useful Resources for Aesthetic Practitioners
Keeping businesses thriving, developing and learning during the uncertain times of COVID-19

6th Dec 2015 - Company News
Lynton are delighted to feature in this week's issue of Vogue Magazine alongside Silk Skin Laser Care Clinic on Harley Street. "Once the sun comes out, so do your skimpiest clothes... Read more
Customer Testimonials
"
"I've really enjoyed the step-by-step process from Lynton as part of the Focus Dual launch, it has kept everything really simple and easy to keep myself accountable! I especially love the networking and sharing ideas with other clinic owners, it really feels like a family. I'm currently launching the skincare side of my clinic, and this device is a perfect addition for me to bring high-quality treatments to my clients." 
"

"
Lynton has impressed us greatly in their responsiveness to our training needs, and ongoing support has been unstinting and prompt. I cannot recommend the Lynton products and team highly enough, and it is a pleasure to do business with a British company not only providing excellent class-leading laser equipment but also such a customer-focused service.
"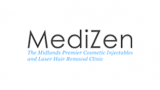 "
A fabulous webinar, learned new things even though I have been treating for 17 years!
"

"
The ideal technology for facial rejuvenation and removal of skin imperfections.  Deka's SmartXide is famous for it's versatility in the treatment protocols given the vast range of settings i.e. Spot Size, Spot Shape, Density, Pulse Duration, Smart Stacking option, Energy Level, as well as the pattern of treatment with the Smart Track setting. This gives over 1.5 millions possible combinations achievable with the HiScan handpiece, permitting total personalisation of the procedure. 
"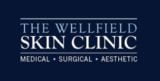 "
" Fantastic webinar, thanks Lynton."
"
"
"Very informative webinar! Especially the underestimated use of the small block ... thanks Lynton."
"
"
Thank you for my training on the new EPN Microneedling system. I've been looking for over a year for a device as I've tried lots of different Microneedling devices before. This one did not disappoint. It's very easy to use and the fact it's a deeper more effective treatment is what sold it for me. I'm loving the results after the first treatment, I know it will be very popular in my clinic. The training was very detailed and explained everything about the device and the treatment. Any questions I had, I got a response in less than 24hours. Everyone has been amazing. I've been with Lynton for over 7 years now and they definitely don't disappoint. Their customer service and training are very high standard, along with all the equipment they provide.
"

"
Our clients adore illumiFacial.
"
"
I would like to say how marvellous the Lynton company has been. We purchased a piece of equipment from Lynton in September as part of the Level 4 Beauty therapy delivery and the initial consultation was so professional and informative. Once purchased our training with Gill Herrick (Clinical Trainer at Lynton), she was excellent, this lady's' knowledge was excellent, and she took time to deliver a system in a true professional manner. I have since had contact with this lady for various reasons and she has always acknowledged quickly my needs regarding delivery of services etc. I am delighted with the whole support that has been provided and this has allowed a confident approach in delivering services. Thank you for your support.
"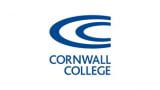 "
Fantastic company. Extremely helpful, especially at the moment when things are stressful for a lot of Beauty Salons and Clinics.  Customer service has always and continues to be 1st class.  Thank you Lynton Lasers. 
"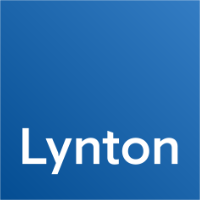 Expansion of Premises to Facilitate Entry into Export Markets
To facilitate its entry into new export markets, Lynton Lasers Ltd required increased manufacturing space, as well as new demonstration and training facilities. To this end, LEADER Funding was applied for, and won, to support the refurbishment of an adjacent business unit (Unit 9d) as well as the re-arrangement and refurbishment of the existing business unit (Unit 6) on Holmes Chapel Business Park.
This Project was part funded by the European Agricultural Fund for Rural Development
Lynton House, Manor Lane, Holmes Chapel, Cheshire, CW4 8AF
Quick Enquiry
This website uses Cookies to improve your browsing experience and to help with our marketing. You can read more about removing Cookies here: Privacy Policy
I'm fine with this