.taddon.shop .cart span:before {display:none}
Clinic Finder
Find a Laser Clinic Near You - Choose From Over 1,000 Lynton Approved UK Clinics
Customer Testimonials
"
LIGHT PROTECT is light on the skin and doesn't feel greasy. It's not just a sun block, it's a really good moisturiser! It smells good and isn't heavily perfumed for my delicate skin.
"
"
What you have in this device is the culmination of all the great CO2 devices through the years. Including high-pulse, deka-pulse, smart-pulse settings, standard pulse, fractional CO2 settings and now this incredibly new setting called CoolPeel which will allow us to do virtually no-downtime treatments combined with other devices that will revolutionize the industry.
"

"
"Thank you so much all your wonderful effort is so much appreciated."
"
"
The Promax has fitted beautifully into my clinic. Eyes are one of the most complained about areas of the face, and it has been really good to be able to offer a solution. I combine a facial peel with a Promax eye lift treatment. This is a year-round treatment, invaluable in the summer months when the business can be slower. I also use it for neck and jowl firming.
"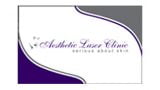 "
Good work Hayley and Jon. Thank you for sharing all the guidelines and risk assessment laser clinic examples post COVID world, really good information and extremely appreciated. I am sure everyone will remember your support in this difficult time. 
"
"
We've had the Lynton Lumina for many years, treated hundreds of clients and have seen fantastic results for veins, pigment and tattoo removal. It's been a great addition to the business.
"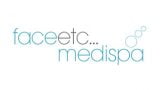 "
"In the short time that we have been using the 3JUVE the clinical results we have achieved have been outstanding, especially with the 585 IPL for broken veins and rosacea. The Er: YAG resurface handpiece has also been proving beneficial as it's not too aggressive for our clients and they can remain comfortable whilst treatments are being carried out. Furthermore, for such impressive results we are blown away by how quick the actual treatments are which is maximising our profit-making potential through the 3JUVE treatments. Overall, we are delighted with our results so far and even more delighted with how happy our patients have been with their results." Dr Askari Townshend, Medical Director of ASKINOLOGY ASKINOLOGY Case Study
"

"
Addressing pigmentation irregularities, skin rejuvenation, tightening and resurfacing in the case of acne scars or post-cosmetic surgery scarring like tummy tuck scars, stretch marks, and so on with the help of the revolutionary and innovative DEKA lasers, namely the DEKA SmartXide Touch and DEKA MonaLisa Touch CO2 technologies which have proved to ensure excellent cosmetic results. With the help of the MonaLisa Touch CO2 laser, women facing intimate conditions can also find a solution in treating various genital issues in a non-surgical and painless manner, benefiting from a quick recovery and no downtime.
"

"
We pride ourselves in only using the best technology and Lynton have over 25 years experience in manufacturing medical grade aesthetic technology.
"
"
The illumiFacial - amazing results, plumps up the skin, reduces fine lines and gives it a nice glow after 24 hours. Using the Lynton IPL and the superb products, it's the ultimate treat!
"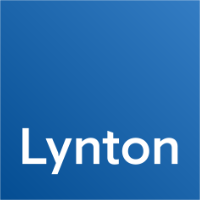 Expansion of Premises to Facilitate Entry into Export Markets
To facilitate its entry into new export markets, Lynton Lasers Ltd required increased manufacturing space, as well as new demonstration and training facilities. To this end, LEADER Funding was applied for, and won, to support the refurbishment of an adjacent business unit (Unit 9d) as well as the re-arrangement and refurbishment of the existing business unit (Unit 6) on Holmes Chapel Business Park.
This Project was part funded by the European Agricultural Fund for Rural Development
Lynton House, Manor Lane, Holmes Chapel, Cheshire, CW4 8AF
Quick Enquiry
This website uses Cookies to improve your browsing experience and to help with our marketing. You can read more about removing Cookies here: Privacy Policy
I'm fine with this