.taddon.shop .cart span:before {display:none}
Clinic Finder
Find a Laser Clinic Near You - Choose From Over 1,000 Lynton Approved UK Clinics
Customer Testimonials
"
Watched the Lynton EXCELIGHT® webinar on catch up today, lots of really good and useful points in it. Thanks you!
"
"
We have been very pleased with the performance of the LUMINA[reg] but more than that, Lynton provides an excellent all-round service. When I ask their advice I am always impressed at the level of knowledge and expertise that exists in the company. We have a large NHS clinic, as well as a private clinic, and knowing that we can pick up the phone and always get an answer is important to us.
"
"
Hayley and the Lynton team have more than amazing! Their expertise, marketing meetings and help had been exceptional. We feel so privileged to be involved with the Lynton Team, they have been phenomenal throughout the Focus Dual journey. Our two most recent models for HIFU have been amazed at their results which makes the investment all the more worth it. The machine is compact and easy to use and using the ideas from the launch programme we've already gained the interest of around 40 clients! I could not praise the Lynton experience any higher!
"

"
The training delivered by Lynton is always informative, engaging and practical. The clinical update training is fantastic for refresher training and keeping up to date with new methods and tips. I would highly recommend Lynton to any clinic.
"
"
"Great webinar. Looking forward to the next one. Thanks everyone involved."
"
"
As a global company, we pride ourselves on our customer service and customer satisfaction. Esteworld is a leader in the aesthetics field and we are always looking for new technologies to give the best to our clients. We chose the Lynton for the way it pushes boundaries in laser applications and we were not disappointed. Our clients love the results and we love happy clients. Just to tell you how effective this laser is, we had a client came to us who already had 14 sessions with our other diode laser and having top up sessions every 2 months. She said her hair was only 20% less after all that. We did only 2 sessions with the Lynton and that has had more effect than 14 on the diode. Fantastic system.
"

"
Having recently made the decision to set up a new service in The Fylde Clinic we were looking for a suitable partner to provide laser hair and pigment removal. Lynton from the outset were very helpful and professional in the advice and support they provided. We opted for the Lynton, which has allowed our clinic to offer more cost-effective and safer treatment. Since the introduction of the laser, we feel the results have been superior to those we could have achieved with another laser machine or IPL.
"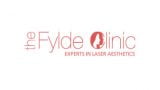 "
"I've really enjoyed the step-by-step process from Lynton as part of the Focus Dual launch, it has kept everything really simple and easy to keep myself accountable! I especially love the networking and sharing ideas with other clinic owners, it really feels like a family. I'm currently launching the skincare side of my clinic, and this device is a perfect addition for me to bring high-quality treatments to my clients." 
"

"
I spent a long time searching for the most suitable laser company as I wanted a piece of equipment that would be very effective, safe and reliable. The nice thing about Lynton is that they don't have, to or wont, do the hard sell approach with you: their equipment does that for them! I invested in a LUMINA and it was the best decision I ever made for my business. The results are fantastic, which means my clients show and tell their friends, which then results in more word-of-mouth clients for the business. Lynton will help and guide you through the process of introducing laser & IPL into your business.
"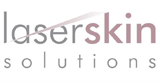 "
I've been working with various types of laser at my clinic for many years now. The most highly sought-after treatments are undoubtedly those for the aesthetic sector. For this reason, I believe that the new Motus AY system is a truly ground-breaking initiative for our sector. Motus AY is a compact low-cost system, yet it also has enormous potential. While the Moveo technology of the Motus AX system revolutionised the field of assisted laser epilation, now Nd:YAG has gone one step further, extending the range of possible treatments to all patients wanting to remove vascular blemishes from their face and legs. It's the ideal system for professionals wanting to move into the world of laser, because with a relatively minor investment the medical centre can be equipped with a high-performance system and a broad range of treatments. It is also useful for centres with high demand for epilation and vascular treatments and which want to offer more patient treatments to increase their turnover.
"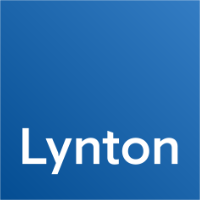 Expansion of Premises to Facilitate Entry into Export Markets
To facilitate its entry into new export markets, Lynton Lasers Ltd required increased manufacturing space, as well as new demonstration and training facilities. To this end, LEADER Funding was applied for, and won, to support the refurbishment of an adjacent business unit (Unit 9d) as well as the re-arrangement and refurbishment of the existing business unit (Unit 6) on Holmes Chapel Business Park.
This Project was part funded by the European Agricultural Fund for Rural Development
Lynton House, Manor Lane, Holmes Chapel, Cheshire, CW4 8AF
Quick Enquiry
This website uses Cookies to improve your browsing experience and to help with our marketing. You can read more about removing Cookies here: Privacy Policy
I'm fine with this