.taddon.shop .cart span:before {display:none}
Clinic Finder
Find a Laser Clinic Near You - Choose From Over 1,000 Lynton Approved UK Clinics
Customer Testimonials
"
As clinic owners, we attended the annual Aesthetics show in London last year with the premise to purchase a new facial laser system from Lynton. However, after seeing the Onda and watching it in action, we were so impressed that we bought it on the spot! It was a new venture for us and as it's a very new technology to the market, we hoped that our clients would understand its potential. We needn't have worried. It's been a huge hit with our clients and has drawn a great deal of interest, helped by the fact that we are able to provide such impressive before and after photos. It's a dream to use, with no consumables and little noise. The clients find the treatment comfortable; some report some mild discomfort but are always happy to proceed! We have many clients who have returned to start new courses of treatment for different areas of their body, so client satisfaction has been consistently high. We are so pleased we have the Onda in our clinic, we love it, and we believe strongly in it as a treatment.
"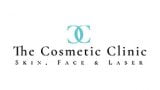 "
"Thank you Jon and Sam for the webinar, I feel like I have just have a great afternoon at Holmes Chapel on one of your amazing clinical update courses!"
"
"
The training delivered by Lynton is always informative, engaging and practical. The clinical update training is fantastic for refresher training and keeping up to date with new methods and tips. I would highly recommend Lynton to any clinic.
"
"
You really are doing some golden webinars to keep us all going through lockdown.
"
"
"The support and the webinars have been amazing. The staff knowledge is amazing. I think it's brought lots of clinics closer together and so it's a real community, a Lynton community. I'm very proud to be part of the Lynton family."
"

"
We've had the Lynton Lumina for many years, treated hundreds of clients and have seen fantastic results for veins, pigment and tattoo removal. It's been a great addition to the business.
"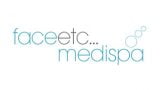 "
Thank you Lynton Lasers for great support and guidance. Ready to open in July.
"
"
I am using the EPN pen at least 5 times a week, sometimes more, and skin rejuvenation is the most popular treatment. I have got clients who have been having microneedling with me for a long time, and they have definitely noticed a big difference in terms of results with the EPN pen. I haven't tried the hair restoration treatment yet, just because I'm so busy with skin treatments.
"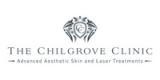 "
Any discussion on sun protection feels incomplete if I don't mention the Lynton SPF 50. My biggest issue with SPF's is often the sticky and chalky residue they leave behind, this is nothing like that! It's ultralight and extremely hydrating. It protects against UVA & UVB and is full of antioxidants that counter UV damage. You will find the rich smooth quality feels so hydrating it will probably replace your moisturiser. I am rarely without it, I miss it when I'm trying out something different and I highly recommend it. When something works it just works! Stay safe in the sun everyone. #weuselynton
"
"
We are using our lockdown time wisely! Another webinar from Lynton Lasers today covering "Reopening checklists for the clinic during COVID-19" We will continue to gather the best information to enable us to keep you as safe as possible when you visit Bare Uk!
"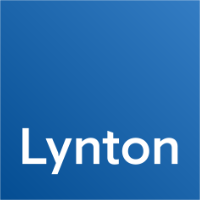 Expansion of Premises to Facilitate Entry into Export Markets
To facilitate its entry into new export markets, Lynton Lasers Ltd required increased manufacturing space, as well as new demonstration and training facilities. To this end, LEADER Funding was applied for, and won, to support the refurbishment of an adjacent business unit (Unit 9d) as well as the re-arrangement and refurbishment of the existing business unit (Unit 6) on Holmes Chapel Business Park.
This Project was part funded by the European Agricultural Fund for Rural Development
Lynton House, Manor Lane, Holmes Chapel, Cheshire, CW4 8AF
Quick Enquiry
This website uses Cookies to improve your browsing experience and to help with our marketing. You can read more about removing Cookies here: Privacy Policy
I'm fine with this