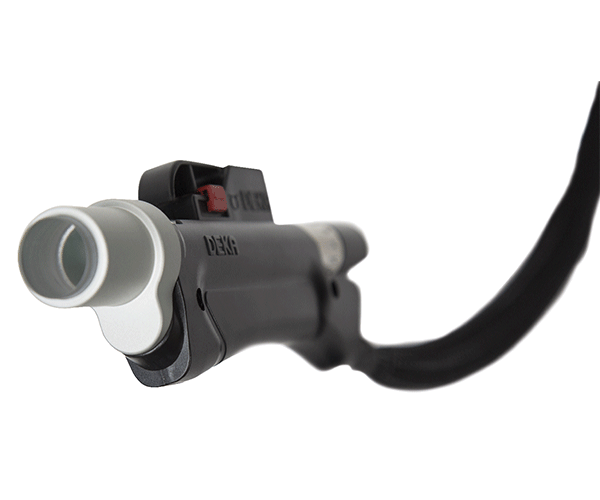 Used in the NHS and Aesthetic Clinics Across the Globe…
British manufacturer Lynton Lasers and Italian manufacturer, DEKA bring over 50 years' worth of laser expertise to the UK aesthetic market and a jump into the future of laser hair removal treatments.
Due to the exceptional melanin absorption capabilities of a primary Alexandrite laser, it is widely considered as unsuitable for use on skin types 5 and 6; that is until now.
Virtual 'Pain-Free' Hair Removal Laser for ALL Skin Types
The Motus AY is the world's first FDA approved Alexandrite and Nd:YAG laser for virtually 'pain-free' hair removal treatments on ALL skin types. Differentiating it from any other laser technology on the planet.
Motus AY Moveo Handpiece 
This unique system uses FDA approved Moveo Technology for faster, virtually painless hair removal treatments, using a 20mm integrated sapphire contact cooling tip. With this handpiece, laser practitioners can offer double laser energy transmission to the skin, allowing extraordinary results as never seen before.
Moveo allows the Alexandrite laser to work at 100% efficiency while in contact with the area, therefore avoiding wasted energy.
While treating clients using Moveo technology, plume protection mode is activated. This reduces risks associated with COVID-19 transmission, resulting in safer laser treatments.
Lynton Lasers After Sales Support 
The Motus AY is available in the UK, accompanied by award-winning training, technical service, and post-purchase support provided by Lynton Lasers.
Get in Touch
Get in touch and one of our dedicated account managers can give you more information!