.taddon.shop .cart span:before {display:none}
Useful Resources for Aesthetic Practitioners
Keeping businesses thriving, developing and learning during the uncertain times of COVID-19

4th Dec 2017 - Company News
Lynton Voted 'Best Equipment Supplier 2017' for 3rd Consecutive Year  The annual Aesthetic Awards held on the 2nd of December 2017 proved to be yet another memorable occasion for the... Read more
Customer Testimonials
"
My Clinic, Inside Out Laser Clinics highly recommend Lynton Lasers for there laser equipment, training, after sales service and knowledge. #weuselynton
"
"
"Thank you for all the support you've shown us through what has been a very turbulent year, through educational workshops, webinars, as well as the guidance for health and safety procedures, ensuring clinics are COVID secure. You've been a huge support."
"

"
Lynton provides the best quality systems and the best technology. The customer service is also fantastic. This launch programme has given me the right tools to help promote our new system, and it is wonderful to have a network of people to discuss ideas with.
"

"
I've really enjoyed the step-by-step process from Lynton as part of the Focus Dual launch, it has kept everything really simple and easy to keep myself accountable! I especially love the networking and sharing ideas with other clinic owners, it really feels like a family. I'm currently launching the skincare side of my clinic, and this device is a perfect addition for me to bring high-quality treatments to my clients.
"

"
I spent a long time searching for the most suitable laser company as I wanted a piece of equipment that would be very effective, safe and reliable. The nice thing about Lynton is that they don't have, to or wont, do the hard sell approach with you: their equipment does that for them! I invested in a LUMINA and it was the best decision I ever made for my business. The results are fantastic, which means my clients show and tell their friends, which then results in more word-of-mouth clients for the business. Lynton will help and guide you through the process of introducing laser & IPL into your business.
"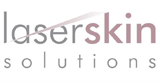 "
"I am extremely pleased with the extensive support from the fantastic Lynton team during these challenging times. I have had unlimited access to the expertise of their team members including marketing support for social media, the clinic website, on top of general business strategies. As well as meeting one to one to discuss strategies to optimise our services, I have found their online resources and webinars extremely useful. They are truly committed to helping us as a clinic provide clinical excellence to our clients. I would highly recommend utilising their support to its fullest potential to any other members of the Lynton family."
"

"
We absolutely love the INITIA Diode laser. The flexible operating modes have been a real advantage to our wide range of diverse customers. I've been quite pleasantly surprised at the Clinical End Points we have achieved with the INITIA. Our clients who had previously been treated with the YAG have found improved result with the INITIA. We have also had a lot of success with resistant or deep follicles that had struggled to get a result with an Alexandrite laser. It has really given our medical grade Alex/YAG laser a run for its money! The INITIA diode also operates extremely fast, which is an advantage to both the clients and the clinic! We are also really happy with the small size of the unit and the integrated cooling. we wheel it around quite easily and it's very sturdy, well-built and responsive.
"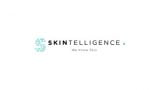 "
Having worked with 3 different laser and IPL systems in the past, it is clear that the Lynton is far superior to any other. It has gone far beyond my expectations! The results we are seeing in just a few treatments are staggering, even a client who has struggled with PCOS for years has seen a huge improvement in just 2 sessions. As a clinic, we are very proud to be one of the first to offer treatments using this world-leading technology.
"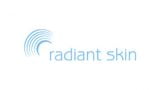 "
"Great webinar thank you!"
"
"
"Thank you for these webinars, you've been so helpful! Looking forward to my online Core of Knowledge next week too!"
"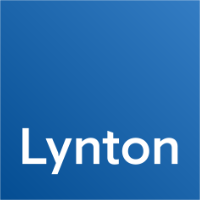 Expansion of Premises to Facilitate Entry into Export Markets
To facilitate its entry into new export markets, Lynton Lasers Ltd required increased manufacturing space, as well as new demonstration and training facilities. To this end, LEADER Funding was applied for, and won, to support the refurbishment of an adjacent business unit (Unit 9d) as well as the re-arrangement and refurbishment of the existing business unit (Unit 6) on Holmes Chapel Business Park.
This Project was part funded by the European Agricultural Fund for Rural Development
Lynton House, Manor Lane, Holmes Chapel, Cheshire, CW4 8AF
Quick Enquiry
This website uses Cookies to improve your browsing experience and to help with our marketing. You can read more about removing Cookies here: Privacy Policy
I'm fine with this