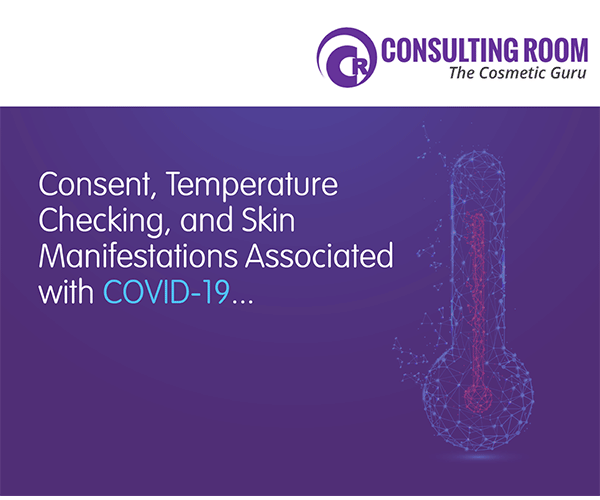 Dear Member of the Aesthetic Community,
As the lockdown eases and many of us start to open our businesses and begin to trade again, it's important to ensure that we have the correct policies in place to protect our staff and clients and that our team have access to information that can help them reflect on the advice that has been given by the Government, industry bodies and colleagues.
Some advice that has been suggested is not necessarily specifically recommended in Government guidelines, so to help clinics wade through what they should and shouldn't be doing, we have been collating a comprehensive industry specific portal in relation to COVID-19 which includes access to free training, checklists, protocols, surveys, webinars and much more that can help you and your staff over the coming weeks and months.
In addition, we explore the differences of opinion within the industry concerning temperature checking patients or staff and using COVID-19 specific consent forms, and inform you of important skin conditions to be aware of that could be related to COVID-19 as you start to treat your clients.
With over 120 document resources categorised into easily referenced sections, this free and open access website will help you and your staff keep track of everything that you need to know in relation to COVID-19 and your aesthetic business as the story unfolds over the coming months.
If you haven't already registered for this free and open access aesthetic industry COVID-19 portal, please visit: www.consultingroom.com/relaunch
Kind Regards,
Ron Myers,
Director at The Consulting Room
www.consultingroom.com