.taddon.shop .cart span:before {display:none}
Useful Resources for Aesthetic Practitioners
Keeping businesses thriving, developing and learning during the uncertain times of COVID-19

6th May 2022 - Blog, Webinars, Webinars
In response to the very positive feedback to the Webinar in which Mr Kostas Papagiannopoulos, St James Hospital Leeds and Dr Andreas Kirschbaum, University Hospital Marburg presented on the use... Read more
Customer Testimonials
"
Based on our personal and our regular customers experience we can state that Lynton's SPF 50 is one of the best sun protection products available at the moment.
"
"
Fantastic skincare that can be used on its own or alongside the illumiFacial to give your skin the natural filter and care it deserves.
"
"
Good work Hayley and Jon. Thank you for sharing all the guidelines and risk assessment laser clinic examples post COVID world, really good information and extremely appreciated. I am sure everyone will remember your support in this difficult time. 
"
"
I've been in this market for a long time, and I have never seen a manufacturer or supplier support a product launch for their clients the way that you are doing with this.
"

"
When my clients come into Clinic with pigmentation, sun damage or discolouration, I have no hesitation in prescribing the illumiFacial. The results are so effective and visibly noticeable that it's by far my most popular treatment to perform. Clients love their clearer, fresher younger-looking complexion which also works on improving lines/wrinkles and texture of their skin.
"
"
The training delivered by Lynton is always informative, engaging and practical. The clinical update training is fantastic for refresher training and keeping up to date with new methods and tips. I would highly recommend Lynton to any clinic.
"
"
The ProMax has fitted beautifully into my clinic. Eyes are one of the most complained about areas of the face, and it has been really good to be able to offer a solution. I combine a facial peel with a ProMax eye lift treatment followed by an Omnilux Revive session. This is a year-round treatment, invaluable in the summer months when the business can be slower. I also use it for neck and jowl firming.
"
"
Since working with the Lynton LUMINETTE Q system, we haven't looked back! We're getting much better results compared to our previous laser and much more business because of Lynton's reputation and the results their systems provide. The laser is easy to use, and the training was extremely thorough. We find any enquiries are dealt with by Lynton very efficiently. We would recommend Lynton to anyone. We certainly wouldn't ever be using another machine.
"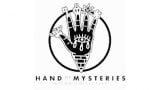 "
"Another great webinar today. Informative and educational. Learnt a lot thank you."
"
"
This webinar completely blew my mind away!! Thanks so very much a fantastic innovative session and I am looking forward to the bullet points and contact details when you have time."
"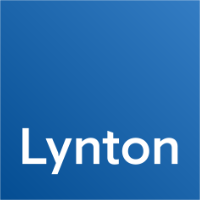 Expansion of Premises to Facilitate Entry into Export Markets
To facilitate its entry into new export markets, Lynton Lasers Ltd required increased manufacturing space, as well as new demonstration and training facilities. To this end, LEADER Funding was applied for, and won, to support the refurbishment of an adjacent business unit (Unit 9d) as well as the re-arrangement and refurbishment of the existing business unit (Unit 6) on Holmes Chapel Business Park.
This Project was part funded by the European Agricultural Fund for Rural Development
Lynton House, Manor Lane, Holmes Chapel, Cheshire, CW4 8AF
Quick Enquiry
This website uses Cookies to improve your browsing experience and to help with our marketing. You can read more about removing Cookies here: Privacy Policy
I'm fine with this