.taddon.shop .cart span:before {display:none}
Useful Resources for Aesthetic Practitioners
Keeping businesses thriving, developing and learning during the uncertain times of COVID-19

22nd Oct 2021 - Blog, Webinars, Training, Webinars
Selling at home skincare products to your clients is one of the fastest and most cost-effective ways of increasing your business revenue.  Join us on Tuesday 16th of November at 7:00... Read more
Customer Testimonials
"
Remember to wear your factor 50 to keep your skin looking good while you're gardening and enjoying the sun. Our personal favourite is this Lynton Lasers SPF 50 and it is available to purchase from the salon.
"
"
Fantastic skincare that can be used on its own or alongside the illumiFacial to give your skin the natural filter and care it deserves.
"
"
The training delivered by Lynton is always informative, engaging and practical. The clinical update training is fantastic for refresher training and keeping up to date with new methods and tips. I would highly recommend Lynton to any clinic.
"
"
During lockdown Lynton have put on regular training and webinars which have been absolutely invaluable. Also a great way to connect with fellow practitioners. They clearly are experts in everything related to lasers. Thank you Lynton. 
"
"
"Thank you for a great webinar this morning. Key takeaways: Making your clients feel part of your laser community, value in keeping in touch with a Ruth positive spin!" 
"
"
I have never looked back after purchasing the IPL from Lynton. It has helped my business expand from a very small salon with three treatment rooms to new premises with nine treatment rooms. Lynton's training and servicing is excellent. We have achieved fantastic results and have many happy clients. I would recommend Lynton to anyone wanting to start with a hair removal or skin rejuvenation machine
"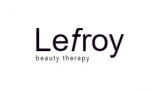 "
I just wanted to say Well done to Lynton Lasers during Lockdown. I have attended training sessions and webinars, all of which have been full of information and expertly run. Highly recommend Lynton 5+++++".
"
"
As clinic owners, we attended the annual Aesthetics show in London last year with the premise to purchase a new facial laser system from Lynton. However, after seeing the Onda and watching it in action, we were so impressed that we bought it on the spot! It was a new venture for us and as it's a very new technology to the market, we hoped that our clients would understand its potential. We needn't have worried. It's been a huge hit with our clients and has drawn a great deal of interest, helped by the fact that we are able to provide such impressive before and after photos. It's a dream to use, with no consumables and little noise. The clients find the treatment comfortable; some report some mild discomfort but are always happy to proceed! We have many clients who have returned to start new courses of treatment for different areas of their body, so client satisfaction has been consistently high. We are so pleased we have the Onda in our clinic, we love it, and we believe strongly in it as a treatment.
"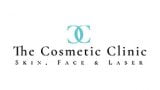 "
"Great webinar, thank you. Although I have been treating for many years I still learnt a few things!"
"
"
"Thank you for another brilliant Webinar."
"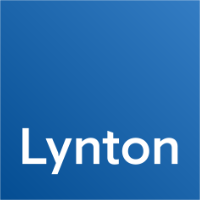 Expansion of Premises to Facilitate Entry into Export Markets
To facilitate its entry into new export markets, Lynton Lasers Ltd required increased manufacturing space, as well as new demonstration and training facilities. To this end, LEADER Funding was applied for, and won, to support the refurbishment of an adjacent business unit (Unit 9d) as well as the re-arrangement and refurbishment of the existing business unit (Unit 6) on Holmes Chapel Business Park.
This Project was part funded by the European Agricultural Fund for Rural Development
Lynton House, Manor Lane, Holmes Chapel, Cheshire, CW4 8AF
Quick Enquiry
This website uses Cookies to improve your browsing experience and to help with our marketing. You can read more about removing Cookies here: Privacy Policy
I'm fine with this