.taddon.shop .cart span:before {display:none}
Keeping businesses thriving, developing and learning during the uncertain times of COVID-19

3rd Jul 2020 - Webinars
Lynton Lasers are hosting a webinar with Richard-Crawford-Small, Founder of The Aesthetic Entrepreneurs Group on Thursday 9th July at 11:00am. This includes a discussion about how you can create engaging... Read more
What our customers say
"
I would like to say how marvellous the Lynton company has been. We purchased a piece of equipment from Lynton in September as part of the Level 4 Beauty therapy delivery and the initial consultation was so professional and informative. Once purchased our training with Gill Herrick (Clinical Trainer at Lynton), she was excellent, this lady's' knowledge was excellent, and she took time to deliver a system in a true professional manner. I have since had contact with this lady for various reasons and she has always acknowledged quickly my needs regarding delivery of services etc. I am delighted with the whole support that has been provided and this has allowed a confident approach in delivering services. Thank you for your support.
"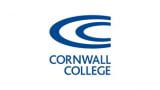 "
"Thank you Jon and Sam for the webinar, I feel like I have just have a great afternoon at Holmes Chapel on one of your amazing clinical update courses!"
"
"
Lynton is absolutely brilliant. I purchased the LUMINA and have achieved fantastic results. It is very easy to use and is very reliable. In regard to support, again, fantastic. There is always someone on the end of the phone and someone happy to help me, for example, talk me through a particular client and how to best treat them or even giving me marketing materials and support.
"

"
We have been very pleased with the performance of the equipment that we have purchased from Lynton. More than that, Lynton provides an excellent all-round service. When I ask their advice, I am always impressed at the level of knowledge and expertise that exists in the company. We have a large NHS clinic as well as a private clinic and knowing that we can pick up the phone and always get an answer is important to us.
"
"
"Thank you so much all your wonderful effort is so much appreciated."
"
"
"Great webinar. Looking forward to the next one. Thanks everyone involved."
"
"
Our clients love the Lynton. We are able to get exceptional fading without the increased risk of skin damage due to the flat top square beam profile. Clients heal really quickly and we have had zero incidence of textural change to the skin. The machine has proven to be extremely impressive and very user-friendly. I'm so glad we have all 3 wavelengths y, or we wouldn't be able to successfully treat this hidden green under the purple.
"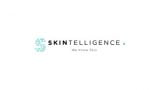 "
"Wow! Thank you so much for supporting us when you may be feeling worried yourselves."
"
"
"The Level 4 is well worth doing! The course is fantastic!"
"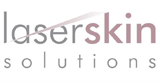 "
At Ten Years Younger in Exeter, we are proud to say we use The Lynton EXCELIGHT® system, which helps us achieve phenomenal results for our clients. Whether you're relieving the symptoms of Rosacea or treating thread veins, sun spots or fine lines the transformation of the client's skin not only has an impact on the way they look or how they apply their makeup but on the way, they feel about themselves. Lynton's outstanding customer service and training days have helped us enhance our client's experience and be able to target a wider range of clients concerns.
"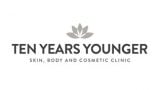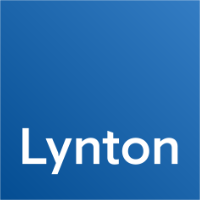 Lynton House, Manor Lane, Holmes Chapel, Cheshire, CW4 8AF
Quick Enquiry
This website uses Cookies to improve your browsing experience and to help with our marketing. You can read more about removing Cookies here: Privacy Policy
I'm fine with this