.taddon.shop .cart span:before {display:none}
Keeping businesses thriving, developing and learning during the uncertain times of COVID-19

3rd Jul 2020 - Webinars
Lynton Lasers are hosting a webinar with Richard-Crawford-Small, Founder of The Aesthetic Entrepreneurs Group on Thursday 9th July at 11:00am. This includes a discussion about how you can create engaging... Read more
What our customers say
"
Lynton Lasers attended CCR 2019 showcasing our range of systems. CCR Expo is one of the most influential events for surgeons, doctors, nurses, dermatologists, dentists and practice managers committed to excellence across the whole spectrum of aesthetic medicine. Francesca White interviewed Hayley Jones, Sales and Marketing Director at Lynton about the brand new Onda body contouring system. The Onda is the worlds first and only device to use the revolutionary new technology for non-surgical body contouring and fat reduction: Coolwaves™ by DEKA. This is a game-changer for cellulite which is a huge problem for women. The treatment is backed up by incredibly strong clinical evidence. It will dramatically reduce the appearance of cellulite and in addition, it will do skin tightening, help to remove fat and remove localised deposits of fat. The results are amazing.
"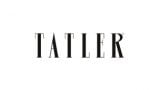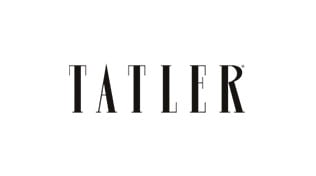 "
I am lucky enough to have a Lynton LUMINA®, it is an award-winning, multi-functional machine. It is one of the most popular laser & IPL machines due to its unique ability to combine multiple technologies in one, stand-alone aesthetic platform.
"
"
Here at Sandon Court Clinic, Plymouth, we have been using the Lynton 3JUVE system and we have achieved some outstanding results for our clients. Lynton obtains a high standard of customer service and always provides tailored informative training, so we can provide the best-tailored treatments for our clients.
"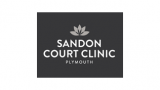 "
"Lynton Lasers you get back what you put out! We love you guys at Lynton!"
"
"
At Ten Years Younger in Exeter, we are proud to say we use The Lynton EXCELIGHT® system, which helps us achieve phenomenal results for our clients. Whether you're relieving the symptoms of Rosacea or treating thread veins, sun spots or fine lines the transformation of the client's skin not only has an impact on the way they look or how they apply their makeup but on the way, they feel about themselves. Lynton's outstanding customer service and training days have helped us enhance our client's experience and be able to target a wider range of clients concerns.
"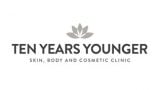 "
Having recently made the decision to set up a new service in The Fylde Clinic we were looking for a suitable partner to provide laser hair and pigment removal. Lynton from the outset were very helpful and professional in the advice and support they provided. We opted for the Lynton, which has allowed our clinic to offer more cost-effective and safer treatment. Since the introduction of the laser, we feel the results have been superior to those we could have achieved with another laser machine or IPL.
"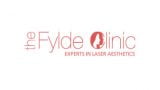 "
The 3JUVE system has provided our clinic with an option for every rejuvenation client, from wrinkles to eye bags to thread vessels and pigment. Our clients love the results of all three technologies. It is the 2nd most used device on the premises after our hair removal laser.  Where applicable, client uptake for upkeep sessions is also at an impressively high level, which speaks volumes. I also love the fact that the IPL on the 3JUVE has the capability to treat individual skin lesions with the interchangeable light guides, which allows us to gain more new clients and provide more comprehensive treatments during our usual rejuvenation sessions.
"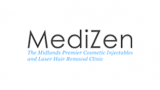 "
We don't have any old laser, we have a Lynton laser. Quality machines and top class training.
"
"
I am so proud to be apart of the Lynton Lasers family.
"
"
I've been working with various types of laser at my clinic for many years now. The most highly sought-after treatments are undoubtedly those for the aesthetic sector. For this reason, I believe that the new Motus AY system is a truly ground-breaking initiative for our sector. Motus AY is a compact low-cost system, yet it also has enormous potential. While the Moveo technology of the Motus AX system revolutionised the field of assisted laser epilation, now Nd:YAG has gone one step further, extending the range of possible treatments to all patients wanting to remove vascular blemishes from their face and legs. It's the ideal system for professionals wanting to move into the world of laser, because with a relatively minor investment the medical centre can be equipped with a high-performance system and a broad range of treatments. It is also useful for centres with high demand for epilation and vascular treatments and which want to offer more patient treatments to increase their turnover.
"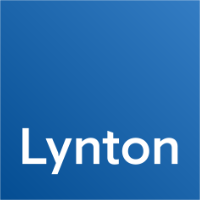 Lynton House, Manor Lane, Holmes Chapel, Cheshire, CW4 8AF
Quick Enquiry
This website uses Cookies to improve your browsing experience and to help with our marketing. You can read more about removing Cookies here: Privacy Policy
I'm fine with this