.taddon.shop .cart span:before {display:none}
Useful resources for Aesthetic Practitioners
Keeping businesses thriving, developing and learning during the uncertain times of COVID-19

1st Mar 2021 - Focus Dual, Blog
What is Radiofrequency Microneedling? So, let's start with the basics of what Radiofrequency Microneedling actually is: essentially tiny needles are used to puncture the skin, creating a physical action that... Read more
Customer Testimonials
"
Lynton are absolutely brilliant. I purchased the LUMINA and have achieved fantastic results. It is very easy to use and is very reliable. In regard to support, again, fantastic. There is always someone on the end of the phone and someone happy to help me, for example, talk me through a particular client and how to best treat them or even giving me marketing materials and support.
"

"
Remember to wear your factor 50 to keep your skin looking good while you're gardening and enjoying the sun. Our personal favourite is this Lynton Lasers SPF 50 and it is available to purchase from the salon.
"
"
We first heard about the ONDA at a medical conference. Since starting to use the ONDA, we have treated over 200 patients, each requiring about 5 treatments on average. That means we have carried out about 1000 treatments which has meant there is a lot of data to look at. Patients are happy with the outcomes. We have a lot of celebrity patients due to them not wanting long-periods of downtime with busy schedules. They are very happy with the treatment. I like all three of the functions that the ONDA tends to offer, I like the fact that it is an effective cellulite reduction technology and there is no other technology that does the same non-surgically. We offer treatment to men and women and are seeing good results with both. Clearly women have cellulite more prevalently than men, however with the ageing process of men there is estrogenization and we are seeing skin similar to cellulite. Men are benefiting from this treatment as well. Patient safety is a priority, and what we find with the ONDA is that we can be rest assured that it is one of the safest treatments we can offer our patients, especially when it is related to tissue damage, to burns and to adverse outcomes.
"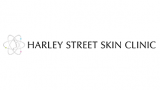 "
Once the sun comes out, so do your skimpiest clothes - so if you're considering laser hair removal, then the time is now. Harley Street's Silk Skin Laser Care Clinic is one of the first London clinics to use the new Lynton hair removal laser from Lynton Lasers and we have to say that it's the quickest we've tried - keeping appointment times to a minimum. That, and the idea of cancelling all future bikini waxes, and we're hooked.
"
"
"It was another great webinar, thank you! I've decided to post today about how I've been cycling or walking with my kids to stay mentally healthy - totally unrelated to work. I also had the idea of doing my book club in April on Zoom!"
"

"
A fantastic presentation and information session with Lynton Lasers on all things to prepare clinics for reopening and to be COVID-19 safe. Inside Out Laser Clinics are proud to #weuselynton for not only the best equipment to treat our clients with, but for there continued training and support.
"
"
Brilliant! Thanks Lynton!"
"
"
"Mario has been an absolute star, he was extremely patient and helpful in setting me up with the right machine for my business. We had been in conversation for well over a year, discussing different options. I finally settled on the 3JUVE and I am over the moon with it!"
"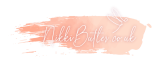 "
Thank you Dr Sam Hills from Lynton Lasers and Kerry from Laser Skin Solutions for another informative and interesting webinar this afternoon, this time discussing consultations. The consultation process is a very important element of your laser treatment journey.
"
"
"It's really amazing what you did and continue to do. I could not have got through lockdown without the support from Lynton, including the many webinars and zooms, just brilliant! I also loved meeting other amazing clinics owners and therapists too!"
"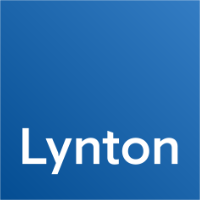 Lynton House, Manor Lane, Holmes Chapel, Cheshire, CW4 8AF
Quick Enquiry
This website uses Cookies to improve your browsing experience and to help with our marketing. You can read more about removing Cookies here: Privacy Policy
I'm fine with this