.taddon.shop .cart span:before {display:none}
Keeping businesses thriving, developing and learning during the uncertain times of COVID-19

21st Sep 2020 - Blog, Products, 3JUVE
Anti-Ageing Facial Machine Developed by the UK's No.1 Laser and IPL Manufacturer A Facial Treatment You Can Customise Every face is unique – precisely why any facial treatment should be... Read more
Customer Testimonials
"
"I can't wait!!! Excellent opportunity to learn and relearn and form new but good habits! Thank you!"
"
"
Thank you Lynton Lasers for another very informative webinar - Re-opening Checklist. I'll be busy implementing the new policies and procedures to ensure we have a safe clinical environment for our customers and staff. #weuselynton
"
"
ProMax Lipo is the non-surgical choice for slimming down or toning stomach or thighs.
"

"
Good work Hayley and Jon. Thank you for sharing all the guidelines and risk assessment laser clinic examples post COVID world, really good information and extremely appreciated. I am sure everyone will remember your support in this difficult time. 
"
"
"Thank you so much all your wonderful effort is so much appreciated."
"
"
"Another great webinar today. Informative and educational. Learnt a lot thank you."
"
"
Lynton, after all the stress I have had this week since we have been closed you are one of the companies that have supported my business in helping my financial situation, in giving me some months off my service contract. Your company and staff are just great, customer service is excellent. If anyone is thinking of getting a laser machine when all this madness has gone, Lynton Lasers are a great company with medical grade machines and very high standards of training. Customer service is 5 stars! Thank you so much!
"
"
Approachable, professional trainers who go beyond their needs to fulfil your needs. They are all knowledgeable, helpful and up to date. The training material is detailed and easy to follow. The Lynton clinic helpline is an invaluable support tool for practitioners.
"
"
Our clients love the Lynton. We are able to get exceptional fading without the increased risk of skin damage due to the flat top square beam profile. Clients heal really quickly and we have had zero incidence of textural change to the skin. The machine has proven to be extremely impressive and very user-friendly. I'm so glad we have all 3 wavelengths y, or we wouldn't be able to successfully treat this hidden green under the purple.
"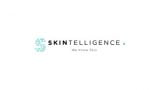 "
We have been very pleased with the performance of the equipment that we have purchased from Lynton. More than that, Lynton provides an excellent all-round service. When I ask their advice I am always impressed at the level of knowledge and expertise that exists in the company. We have a large NHS clinic as well as a private clinic and knowing that we can pick up the phone and always get an answer is important to us.
"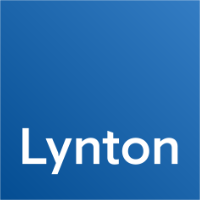 Lynton House, Manor Lane, Holmes Chapel, Cheshire, CW4 8AF
Quick Enquiry
This website uses Cookies to improve your browsing experience and to help with our marketing. You can read more about removing Cookies here: Privacy Policy
I'm fine with this