.taddon.shop .cart span:before {display:none}
Useful Resources for Aesthetic Practitioners
Keeping businesses thriving, developing and learning during the uncertain times of COVID-19

12th May 2021 - Useful Videos
Watch below Deka's latest webinar "CoolPeel – the coolest CO2 treatment" with Dr. Emil A. Tanghetti M.D. CoolPeel is a unique treatment that allows medical practitioners to deliver the benefits... Read more
Customer Testimonials
"
"Mario has been an absolute star, he was extremely patient and helpful in setting me up with the right machine for my business. We had been in conversation for well over a year, discussing different options. I finally settled on the 3JUVE and I am over the moon with it!"
"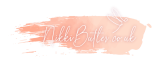 "
So today has been another dedicated to making sure our Clinic is ready as soon as we're able to reopen after COVID-19. We are taking so many steps to ensure your safety including new policies, procedures and equipment. Lynton Lasers have been there for us throughout our closure. From running educational webinars, coffee morning chats, to helping us navigate and ensure the best practice upon reopening. Thank you!
"
"
Remember to wear your factor 50 to keep your skin looking good while you're gardening and enjoying the sun. Our personal favourite is this Lynton Lasers SPF 50 and it is available to purchase from the salon.
"
"
Good work Hayley and Jon. Thank you for sharing all the guidelines and risk assessment laser clinic examples post COVID world, really good information and extremely appreciated. I am sure everyone will remember your support in this difficult time. 
"
"
"I've been loving all the webinars! You're all doing a brilliant job keeping us customers up to date/trained/informed!"
"
"
"I have always been a superfan of Lynton Lasers. You've got to love a Lynton Laser they are the best on the market and now for all their clients it's shows just how committed they are to supporting you and your business #love the NHS #staysafe #count your blessings."
"
"
Another great webinar from Dr Sam Hills at Lynton Lasers and Kerry from Laser Skin Solutions discussing the importance of good quality consultations. The consultation process is a very important part of your laser journey.
"
"
The 3JUVE system has provided our clinic with an option for every rejuvenation client, from wrinkles to eye bags to thread vessels and pigment. Our clients love the results of all three technologies. It is the 2nd most used device on the premises after our hair removal laser.  Where applicable, client uptake for upkeep sessions is also at an impressively high level, which speaks volumes. I also love the fact that the IPL on the 3JUVE has the capability to treat individual skin lesions with the interchangeable light guides, which allows us to gain more new clients and provide more comprehensive treatments during our usual rejuvenation sessions.
"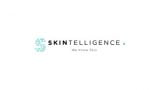 "
I have been using DOT/RF Therapy since 2010 with fantastic results. SmartXide Touch is clearly superior to all the other CO2 laser sources. Thanks to the PSD® technology it works in continuous mode and in a multitude of pulsed modes with very different features. This versatility makes it possible to select the optimal pulse shape for the required treatment. I can work in "cold" mode when I have to vaporise with minimal heat damage to the surrounding tissues, in "hot" mode to coagulate, and also in "heat selection" mode when I have to operate in-depth on small areas, as with skin resurfacing and fractioned rejuvenation. It is precisely in this type of application that the new HiScan DOT/RF offers unique performance with amazing results and fewer sessions. All this is made possible by the option, offered exclusively by HiScan DOT/RF, of using a radiofrequency source combined with CO2 laser.
"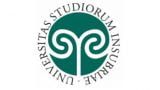 "
Lynton Lasers gives me the knowledge and reassurance that I have a team of experts just a quick call away to answer any questions plus, they have a really fast service response time.
"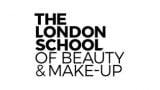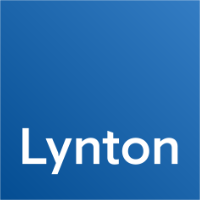 Expansion of Premises to Facilitate Entry into Export Markets
To facilitate its entry into new export markets, Lynton Lasers Ltd required increased manufacturing space, as well as new demonstration and training facilities. To this end, LEADER Funding was applied for, and won, to support the refurbishment of an adjacent business unit (Unit 9d) as well as the re-arrangement and refurbishment of the existing business unit (Unit 6) on Holmes Chapel Business Park.
This Project was part funded by the European Agricultural Fund for Rural Development
Lynton House, Manor Lane, Holmes Chapel, Cheshire, CW4 8AF
Quick Enquiry
This website uses Cookies to improve your browsing experience and to help with our marketing. You can read more about removing Cookies here: Privacy Policy
I'm fine with this