.taddon.shop .cart span:before {display:none}
Keeping businesses thriving, developing and learning during the uncertain times of COVID-19

19th Nov 2020 - Webinars
Join us on Wednesday 25th November at 10:00am for our next educational webinar where Rick O'Neill will be discussing how mobile experience is critical in converting new customers and retaining... Read more
Customer Testimonials
"
Having worked with 3 different laser and IPL systems in the past, it is clear that the Lynton is far superior to any other. It has gone far beyond my expectations! The results we are seeing in just a few treatments are staggering, even a client who has struggled with PCOS for years has seen a huge improvement in just 2 sessions. As a clinic, we are very proud to be one of the first to offer treatments using this world-leading technology.
"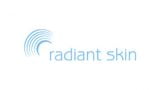 "
Thanks so much Hayley at Lynton Lasers. I have taken your advice and just put out a video offering free video consultations on my Instagram. Really appreciative of all your advice right now!
"
"
Lynton Lasers gives me the knowledge and reassurance that I have a team of experts just a quick call away to answer any questions plus, they have a really fast service response time.
"
"
"I put the success of my 15-year-old business almost entirely down to my Lynton LUMINA®. Without stunning results, you have no business. Equipment and the clinical and servicing support behind it is EVERYTHING, no compromise. If nothing but the best will do, you want to be working with Lynton."
"

"
"I have attended nearly every single webinar provided by Lynton and every time there is something to learn. Your webinars are second to none, always very informative and well structured. I can't recommend Lynton enough as a company. Well done!"
"
"
"Fabulous qualification delivered by first class experts. Thoroughly enjoyed the Level 4 when I did it."
"
"
Thank you Lynton Lasers for another very informative webinar - Re-opening Checklist. I'll be busy implementing the new policies and procedures to ensure we have a safe clinical environment for our customers and staff. #weuselynton
"
"
A fantastic presentation and information session with Lynton Lasers on all things to prepare clinics for reopening and to be COVID-19 safe. Inside Out Laser Clinics are proud to #weuselynton for not only the best equipment to treat our clients with, but for there continued training and support.
"
"
"Great webinar, thank you Sam and Kerry."
"
"
Just finished a fantastic day of Core of Knowledge training with Lynton Lasers. Thank you for an enjoyable and educational day. It's so important for myself and my Clinic to keep our knowledge updated and to learn new skills. I highly recommend The Lynton Training Academy!
"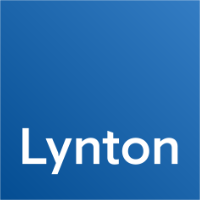 Lynton House, Manor Lane, Holmes Chapel, Cheshire, CW4 8AF
Quick Enquiry
This website uses Cookies to improve your browsing experience and to help with our marketing. You can read more about removing Cookies here: Privacy Policy
I'm fine with this