.taddon.shop .cart span:before {display:none}
Useful Resources for Aesthetic Practitioners
Keeping businesses thriving, developing and learning during the uncertain times of COVID-19

11th Mar 2021 - Blog, Products, Focus Dual
Radiofrequency Microneedling, otherwise known as RFM, is a popular procedure that can safely and effectively address a host of skin concerns, producing effective results for your clients with virtually no... Read more
Customer Testimonials
"
I love working with this range, it's fantastic and my clients love it!
"
"
We have been very pleased with Lynton, you have answered all our questions quickly and professionally, there has always been someone available to speak to when we have queries and all of the staff I have dealt with have been very knowledgeable, friendly and professional.
"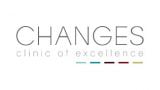 "
"Great webinar, thank you. Although I have been treating for many years I still learnt a few things!"
"
"
Thank you for my training on the new EPN Microneedling system. I've been looking for over a year for a device as I've tried lots of different Microneedling devices before. This one did not disappoint. It's very easy to use and the fact it's a deeper more effective treatment is what sold it for me. I'm loving the results after the first treatment, I know it will be very popular in my clinic. The training was very detailed and explained everything about the device and the treatment. Any questions I had, I got a response in less than 24hours. Everyone has been amazing. I've been with Lynton for over 7 years now and they definitely don't disappoint. Their customer service and training are very high standard, along with all the equipment they provide.
"

"
"The Level 4 is well worth doing! The course is fantastic!"
"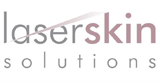 "
Lynton has impressed us greatly in their responsiveness to our training needs, and ongoing support has been unstinting and prompt. I cannot recommend the Lynton products and team highly enough, and it is a pleasure to do business with a British company not only providing excellent class-leading laser equipment but also such a customer-focused service.
"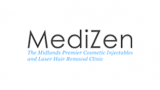 "
Where to even start with Lynton Lasers! I have never been so impressed by a supplier, I have to say. The level of expertise from the outset has been outstanding. From the on-boarding process, to the training and the continued high level of support - I have been blown away every step of the way. I am so pleased that I made the decision to invest in a Lynton system ( I have the 3Juve). It was the best decision I made for my business. Not only was I really impressed by the training and initial set up, but I have had such a great experience from the clinical support team, marketing and sales. In addition to all of the day to day support, I have attended lots of webinars that have really helped me with my clinical practice, and also my business in general. They really think outside the box when it comes to support their customers. It's incredible to have this support, plus have the peace of mind that their systems are safe and produce excellent results. The complete package, in my opinion. Having that trust in your equipment and the brand is invaluable. The team at Lynton really do care how you are getting on and they want to support you every way that they can. This experience has been so unique for me, I've never experienced supplier support like it! I highly recommend Lynton Lasers, you are in safe, experienced and caring hands with them. Thanks you Team Lynton, I'm a customer for life!
"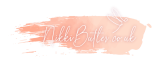 "
Approachable, professional trainers who go beyond their needs to fulfil your needs. They are all knowledgeable, helpful and up to date. The training material is detailed and easy to follow. The Lynton clinic helpline is an invaluable support tool for practitioners.
"
"
At Wimpole Aesthetics, we provide a wide variety of medical treatments and non-surgical rejuvenating procedures in the field of anti-ageing and aesthetic medicine. SmartXide is a highly versatile skin rejuvenation procedure, suitable for all skin types, that can target fine lines and wrinkles, acne scars, sun damage, pigmentation and enlarged pores, as well as tighten the skin and improve overall texture.
"

"
Based on our personal and our regular customers experience we can state that Lynton's SPF 50 is one of the best sun protection products available at the moment.
"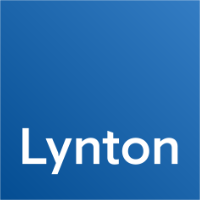 Expansion of Premises to Facilitate Entry into Export Markets
To facilitate its entry into new export markets, Lynton Lasers Ltd required increased manufacturing space, as well as new demonstration and training facilities. To this end, LEADER Funding was applied for, and won, to support the refurbishment of an adjacent business unit (Unit 9d) as well as the re-arrangement and refurbishment of the existing business unit (Unit 6) on Holmes Chapel Business Park.
This Project was part funded by the European Agricultural Fund for Rural Development
Lynton House, Manor Lane, Holmes Chapel, Cheshire, CW4 8AF
Quick Enquiry
This website uses Cookies to improve your browsing experience and to help with our marketing. You can read more about removing Cookies here: Privacy Policy
I'm fine with this