.taddon.shop .cart span:before {display:none}
Useful Resources for Aesthetic Practitioners
Keeping businesses thriving, developing and learning during the uncertain times of COVID-19

13th Jul 2021 - Blog, Products, EPN Pen
Are you currently looking at ways of maximising your Microneedling treatment results? Well, look no further! This informative blog will tell you everything you need to know about getting the... Read more
Customer Testimonials
"
"It was another great webinar, thank you! I've decided to post today about how I've been cycling or walking with my kids to stay mentally healthy - totally unrelated to work. I also had the idea of doing my book club in April on Zoom!"
"

"
A fantastic presentation and information session with Lynton Lasers on all things to prepare clinics for reopening and to be COVID-19 safe. Inside Out Laser Clinics are proud to #weuselynton for not only the best equipment to treat our clients with, but for there continued training and support.
"
"
I spent a long time searching for the most suitable laser company as I wanted a piece of equipment that would be very effective, safe and reliable. The nice thing about Lynton is that they don't have, to or wont, do the hard sell approach with you: their equipment does that for them! I invested in a LUMINA and it was the best decision I ever made for my business. The results are fantastic, which means my clients show and tell their friends, which then results in more word-of-mouth clients for the business. Lynton will help and guide you through the process of introducing laser & IPL into your business.
"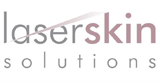 "
Very interesting webinar. Thank you!
"
"
In 1999 DEKA pioneered minimally invasive treatment of localised fat deposits by introducing Laserlipolysis® which achieved worldwide success. Today DEKA has taken one step further. DEKA's unceasing search for new sources and applications has led to the invention of a completely non-invasive system, which specifically destroys the lipocyte membrane, just as the laser did. In very few sessions (usually 4-5), the Coolwaves™ in the ONDA system are extremely effective in reducing the localized accumulations of fat in areas like the abdomen, back, trochanter and lower limbs. And that's not all! Coolwaves™ make it possible to treat cellulite even in the most advanced stages and skin laxity. This is a completely painless procedure, with no side effects, which is safe and comfortable for my patients, who were enthusiastic about this innovative treatment.
"
"
In order to provide the safest and most clinically effective treatments, we use a state-of-the-art Laser and Intense Pulsed Light system (IPL) called the Lynton LUMINA. The Lynton LUMNA is a medical-grade and award-winning system, used by the NHS and private hospitals across the UK, and provides the very best in clinical results, speed of treatment, and client comfort.
"
"
Thank you Dr Jon Exley (PhD), Managing Director at Lynton Lasers and Hayley Jones for another invaluable webinar discussing the current recommended changes to our business's processes and services connected to COVID-19. A great opportunity to take away recommendations that will ensure we can re-open our clinic safely. 
"
"
The ProMax has fitted beautifully into my clinic. Eyes are one of the most complained about areas of the face, and it has been really good to be able to offer a solution. I combine a facial peel with a ProMax eye lift treatment followed by an Omnilux Revive session. This is a year-round treatment, invaluable in the summer months when the business can be slower. I also use it for neck and jowl firming.
"
"
Lynton provides the best quality systems and the best technology. The customer service is also fantastic. This launch programme has given me the right tools to help promote our new system, and it is wonderful to have a network of people to discuss ideas with.
"

"
Remember to wear your factor 50 to keep your skin looking good while you're gardening and enjoying the sun. Our personal favourite is this Lynton Lasers SPF 50 and it is available to purchase from the salon.
"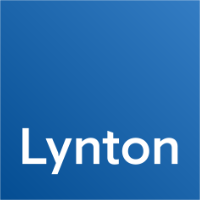 Expansion of Premises to Facilitate Entry into Export Markets
To facilitate its entry into new export markets, Lynton Lasers Ltd required increased manufacturing space, as well as new demonstration and training facilities. To this end, LEADER Funding was applied for, and won, to support the refurbishment of an adjacent business unit (Unit 9d) as well as the re-arrangement and refurbishment of the existing business unit (Unit 6) on Holmes Chapel Business Park.
This Project was part funded by the European Agricultural Fund for Rural Development
Lynton House, Manor Lane, Holmes Chapel, Cheshire, CW4 8AF
Quick Enquiry
This website uses Cookies to improve your browsing experience and to help with our marketing. You can read more about removing Cookies here: Privacy Policy
I'm fine with this