.taddon.shop .cart span:before {display:none}
Useful Resources for Aesthetic Practitioners
Keeping businesses thriving, developing and learning during the uncertain times of COVID-19

11th Apr 2021 - Blog, CoolPeel, SmartXide
By Virgilia Virjoghe for Hedonist Magazine. The idea of looking youthful and fabulous is not new: after all Cleopatra was known to bathe in milk and use carmine on her lips... Read more
Customer Testimonials
"
You really are doing some golden webinars to keep us all going through lockdown.
"
"
Up to now since lockdown, all I have done is throw myself into exercise and the kids - which is a good thing, however I have shut off from work doing only the bare minimum required to keep my business going. I am normally a very motivated person - so doing this has not been sitting well with my conscious and it's made me feel quite low on this front. I was in two minds whether to do this today as I have been doing laser hair removal for 8 years, 'what more could I learn' I thought…. I am so very happy I joined in.  I am now brimming with ideas and enthusiasm and my passion for my business has just been reignited. In fact, I am nearly in tears and quite emotional as I type this as this is just what I need to give me a kick up the bum to get going so I don't waste the next couple of months with my head in the sand! Thank you so very much and pass my huge thanks onto Hayley and Kirsty too - you were all brilliant.
"
"
Our clients adore illumiFacial.
"
"
I have been using Motus for the last 2 years and my patients love it. I recommend Motus to all the clinics who care about their clients. The Moveo technology it is simply the ''Next Generation'' of hair removal lasers. Faster, safer and pain-free.
"
"
It achieves what CO2 was meant to do, which is tightening fine lines, fixing overall sun damage and improving skin tone—and it does it while minimizing heat trauma with CoolPeel. What's unique to CoolPeel is the pulse duration and delivery wave of the pulses. This maximizes ablation and minimizes heat distribution—which is what ultimately prolongs downtime and risk. The entire system is customized and optimized for easy use and predictability, with low, medium and high settings.
"

"
Well that was very interesting. Thank you Lynton Lasers for cutting through the noise and giving us clinics some clear guidelines as to how we can re-open, hopefully soon! We're very lucky to be part of a team who are industry experts and have close ties with BMLA, JCCP and Consulting Room to name a few. There's lots to be taken into consideration, but it feels like a step in the right direction!
"
"
In the past, all my CO2 laser patients would need IV anaesthesia or would be treated in the OR. The CoolPeel settings with the SmartXide allow me to treat patients in my office in under ten minutes and offer them a predictable skin renewal treatment with minimal downtime. Patients don't want downtime so they are loving that any redness is typically gone in a few days.
"

"
We first heard about the ONDA at a medical conference. Since starting to use the ONDA, we have treated over 200 patients, each requiring about 5 treatments on average. That means we have carried out about 1000 treatments which has meant there is a lot of data to look at. Patients are happy with the outcomes. We have a lot of celebrity patients due to them not wanting long-periods of downtime with busy schedules. They are very happy with the treatment. I like all three of the functions that the ONDA tends to offer, I like the fact that it is an effective cellulite reduction technology and there is no other technology that does the same non-surgically. We offer treatment to men and women and are seeing good results with both. Clearly women have cellulite more prevalently than men, however with the ageing process of men there is estrogenization and we are seeing skin similar to cellulite. Men are benefiting from this treatment as well. Patient safety is a priority, and what we find with the ONDA is that we can be rest assured that it is one of the safest treatments we can offer our patients, especially when it is related to tissue damage, to burns and to adverse outcomes.
"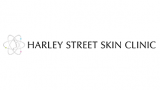 "
We have been very pleased with the performance of the equipment that we have purchased from Lynton. More than that, Lynton provides an excellent all-round service. When I ask their advice I am always impressed at the level of knowledge and expertise that exists in the company. We have a large NHS clinic as well as a private clinic and knowing that we can pick up the phone and always get an answer is important to us.
"
"
"Thank you so much for your support this year. Your help from the webinars, reopening guidelines, coffee mornings, and the social media calendar has been fabulous. It would have been a very different year without you there for us."
"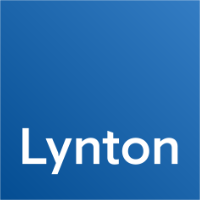 Expansion of Premises to Facilitate Entry into Export Markets
To facilitate its entry into new export markets, Lynton Lasers Ltd required increased manufacturing space, as well as new demonstration and training facilities. To this end, LEADER Funding was applied for, and won, to support the refurbishment of an adjacent business unit (Unit 9d) as well as the re-arrangement and refurbishment of the existing business unit (Unit 6) on Holmes Chapel Business Park.
This Project was part funded by the European Agricultural Fund for Rural Development
Lynton House, Manor Lane, Holmes Chapel, Cheshire, CW4 8AF
Quick Enquiry
This website uses Cookies to improve your browsing experience and to help with our marketing. You can read more about removing Cookies here: Privacy Policy
I'm fine with this