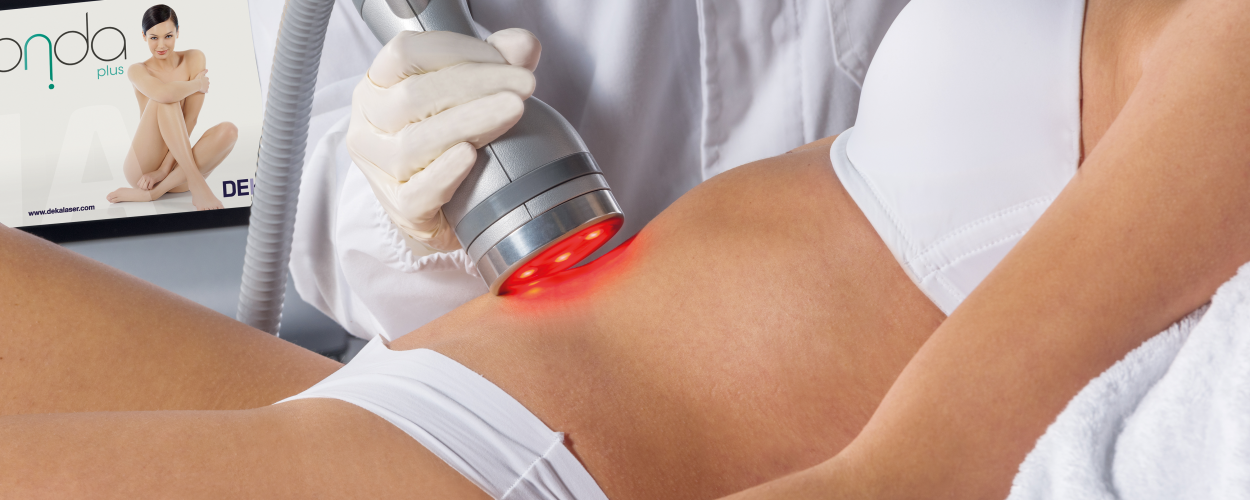 At Lynton, we have been creating state-of-the-art devices for over two decades. We have been providing patients across the world with aesthetics treatments that have changed how they look and feel for the better.
We carry an extensive range of products, all of which we're incredibly proud of. Some favourites amongst these include: ONDA, Focus Dual®, Motus AY, LUMINA® and SmartXide. 
Keep reading to learn more.
Our Favourite Devices At A Glance
It's difficult to distil the essence of our devices in a few sentences but we're determined to try in order to share our knowledge with you.
Focus Dual®
Loved by several celebrities, you can lift, firm and tighten your patients' skin with Focus Dual®. It is without a doubt one of our favourite aesthetics treatments.
This truly incredible device utilises HIFU and radiofrequency (RF) microneedling to create spectacular skin rejuvenation results. It is able to perform a multitude of procedures such as: non-surgical facelifts, wrinkle reduction, scar treatment (acne and traumatic), double chin reduction and many more. Not just ideal at targeting the signs of ageing, Focus Dual® can be used on those of all ages and skin types.
ONDA
ONDA is a body contouring device that regenerates and remodels the skin whilst also reducing, and in some cases, eliminating cellulite altogether.
As you may already know, ONDA was crowned the "Number 1 Treatment for A Dimple Free Derriere" in Tatler's Cosmetic Surgery Guide! This would not have been possible without the addition of Coolwaves®. Revolutionary Coolwaves® technology effectively targets the connective tissue between adipose fat cells in the more advanced stages of cellulite to break them down, resulting in tighter, smoother skin.
Motus AY
Created by our partner, DEKA, Motus AY provides patients with impressive hair removal results. This is true for all skin types on the Fitzpatrick scale, not just 1-3. As well as being able to leave patients with hair-free skin, this FDA-approved Alexandrite and Nd:YAG laser device is also capable of removing benign, and 
LUMINA®
Build as you grow with LUMINA®! You can add over 24 revenue streams to LUMINA®, which is ideal for new business. As it is incredibly compact, LUMINA® allows you to save on space while maximising your ROI. 
SmartXide
A truly innovative device that delivers the aesthetics treatments that many patients could only dream of, until now. SmartXide captures over 30 years of expertise in dermatology and aesthetic medicine by utilising the capabilities of a high-powered CO₂ laser with the unique addition of integrated bipolar radiofrequency (RF). It is perfect for use on fine lines and wrinkles, pigmented lesions, and scarring. We also recommend SmartXide treatment for millennials who are just starting to notice the visible signs of ageing.
Find Out More About Our Aesthetics Treatments
Contact us by emailing info@lynton.co.uk or calling 01477 536 977 to find out more about our devices that will be sure to add a variety of treatment options to your business.
Don't forget to follow us on Facebook and Instagram to keep up with our latest news. We hope to see you soon!