.taddon.shop .cart span:before {display:none}
Useful Resources for Aesthetic Practitioners
Keeping businesses thriving, developing and learning during the uncertain times of COVID-19

22nd Apr 2021 - EPN Pen
Lynton in partnership with Eunsung, are excited to bring to the UK the world's first Medically Certified Microneedling Pen combined with Electroporation Technology, the EPN Pen. Lynton, the UK's number... Read more
Customer Testimonials
"
I've been working with various types of laser at my clinic for many years now. The most highly sought-after treatments are undoubtedly those for the aesthetic sector. For this reason, I believe that the new Motus AY system is a truly ground-breaking initiative for our sector. Motus AY is a compact low-cost system, yet it also has enormous potential. While the Moveo technology of the Motus AX system revolutionised the field of assisted laser epilation, now Nd:YAG has gone one step further, extending the range of possible treatments to all patients wanting to remove vascular blemishes from their face and legs. It's the ideal system for professionals wanting to move into the world of laser, because with a relatively minor investment the medical centre can be equipped with a high-performance system and a broad range of treatments. It is also useful for centres with high demand for epilation and vascular treatments and which want to offer more patient treatments to increase their turnover.
"
"
ProMax Lipo is the non-surgical choice for slimming down or toning stomach or thighs.
"

"
DEKA is the leading CO2 laser technology company in the world and I believe the best in the business at making a CO2 laser. SmartXide's advanced engineering offers low downtime or traditional high downtime treatment – giving us more flexibility to better suit our patients' needs.
"

"
The illumiFacial - amazing results, plumps up the skin, reduces fine lines and gives it a nice glow after 24 hours. Using the Lynton IPL and the superb products, it's the ultimate treat!
"
"
Really friendly, helpful, knowledgeable people and great training and information. 
"
"
Thank you Lynton Lasers for another very informative webinar - Re-opening Checklist. I'll be busy implementing the new policies and procedures to ensure we have a safe clinical environment for our customers and staff. #weuselynton
"
"
Lynton Lasers gives me the knowledge and reassurance that I have a team of experts just a quick call away to answer any questions plus, they have a really fast service response time.
"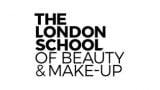 "
I am honoured to be the owner of the second clinic in the UK to receive this Microneedling device. The EPN Pen is easy to use, with great results and less downtime than my previous devices. The training was excellent and I love the serum, very little needed to achieve the right amount of glide and results.
"

"
I have never looked back after purchasing the IPL from Lynton. It has helped my business expand from a very small salon with three treatment rooms to new premises with nine treatment rooms. Lynton's training and servicing is excellent. We have achieved fantastic results and have many happy clients. I would recommend Lynton to anyone wanting to start with a hair removal or skin rejuvenation machine
"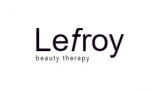 "
The Promax has fitted beautifully into my clinic. Eyes are one of the most complained about areas of the face, and it has been really good to be able to offer a solution. I combine a facial peel with a Promax eye lift treatment. This is a year-round treatment, invaluable in the summer months when the business can be slower. I also use it for neck and jowl firming.
"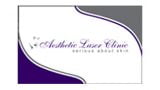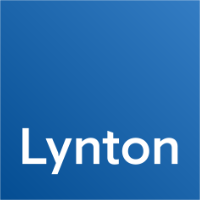 Expansion of Premises to Facilitate Entry into Export Markets
To facilitate its entry into new export markets, Lynton Lasers Ltd required increased manufacturing space, as well as new demonstration and training facilities. To this end, LEADER Funding was applied for, and won, to support the refurbishment of an adjacent business unit (Unit 9d) as well as the re-arrangement and refurbishment of the existing business unit (Unit 6) on Holmes Chapel Business Park.
This Project was part funded by the European Agricultural Fund for Rural Development
Lynton House, Manor Lane, Holmes Chapel, Cheshire, CW4 8AF
Quick Enquiry
This website uses Cookies to improve your browsing experience and to help with our marketing. You can read more about removing Cookies here: Privacy Policy
I'm fine with this