.taddon.shop .cart span:before {display:none}
Useful Resources for Aesthetic Practitioners
Keeping businesses thriving, developing and learning during the uncertain times of COVID-19

1st Aug 2021 - Blog, Company News, Training, Business Support, Events
This year, Lynton would like to celebrate with not one, but two Academy Workshops and it is our pleasure to invite you to these events. No matter where you are... Read more
Customer Testimonials
"
Once the sun comes out, so do your skimpiest clothes - so if you're considering laser hair removal, then the time is now. Harley Street's Silk Skin Laser Care Clinic is one of the first London clinics to use the new Lynton hair removal laser from Lynton Lasers and we have to say that it's the quickest we've tried - keeping appointment times to a minimum. That, and the idea of cancelling all future bikini waxes, and we're hooked.
"
"
I am so proud to be apart of the Lynton Lasers family.
"
"
We have been really pleased with the results from the EXCELIGHT. Lynton is a superb company. The support has been exceptional and I would highly recommend Lynton to anyone looking to purchase a laser. Investing in equipment isn't just about the price. High-quality equipment requires a lot of support because they do get damaged and you do need extra training from your aestheticians. That's a very important thing to think about before you purchase and Lynton provides fantastic aftercare support and training.
"
"
We focus on the best products to deliver the best results to our clients and Lynton's Light Protect SPF 50 is our Number 1 product. Created by an NHS Biochemist at the University College of London, this is a specifically formulated SPF 50 for all post Laser, IPL, and Minor Cosmetic treatments such as Dermatosis Papulosa Nigra. It contains Manuka Honey to calm inflammation after treatments and chemical and physical sunscreens provide high UVA and UVB protection - Boots have awarded it a 5-Star rating. We see a diverse demographic and clients often say they love using it as a moisturiser as it leaves no cast, absorbs well, and is long-lasting. We are passionate about this British-made product and our clients are too as, often when they are replacing it, they'll buy two at a time!"
"
"
"The 3JUVE system has provided our clinic with an option for every rejuvenation client, from wrinkles to eye bags to thread vessels and pigment. Our clients love the results of all three technologies. It is the 2nd most used device on the premises after our hair removal laser.  Where applicable, client uptake for upkeep sessions is also at an impressively high level, which speaks volumes. I also love the fact that the IPL on the 3JUVE has the capability to treat individual skin lesions with the interchangeable light guides, which allows us to gain more new clients and provide more comprehensive treatments during our usual rejuvenation sessions."
"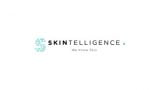 "
I started using ProMax Lipo around 2 years ago, and I haven't looked back. ProMax Lipo was my business as this was the only treatment, I did but since then have been able to progress to a salon and base other treatments around ProMax. The machine is so easy to use but gives amazing results; a definite must-have for any salon.
"
"
I chose Lynton as I was looking to find a trusted supplier who offered support, knowledge and good customer care, along with a machine that provided great results. I have been so happy with my Lynton LUMINA that I have now invested in another machine. This Focus Dual launch programme has helped me to learn the best way to market a product through my website as well as my Social Media. Thanks Lynton!
"
"
"Great webinar thank you!"
"
"
"Great webinar, thank you. Although I have been treating for many years I still learnt a few things!"
"
"
When my clients come into Clinic with pigmentation, sun damage or discolouration, I have no hesitation in prescribing the illumiFacial. The results are so effective and visibly noticeable that it's by far my most popular treatment to perform. Clients love their clearer, fresher younger-looking complexion which also works on improving lines/wrinkles and texture of their skin.
"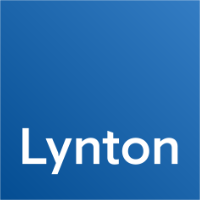 Expansion of Premises to Facilitate Entry into Export Markets
To facilitate its entry into new export markets, Lynton Lasers Ltd required increased manufacturing space, as well as new demonstration and training facilities. To this end, LEADER Funding was applied for, and won, to support the refurbishment of an adjacent business unit (Unit 9d) as well as the re-arrangement and refurbishment of the existing business unit (Unit 6) on Holmes Chapel Business Park.
This Project was part funded by the European Agricultural Fund for Rural Development
Lynton House, Manor Lane, Holmes Chapel, Cheshire, CW4 8AF
Quick Enquiry
This website uses Cookies to improve your browsing experience and to help with our marketing. You can read more about removing Cookies here: Privacy Policy
I'm fine with this