.taddon.shop .cart span:before {display:none}
Useful Resources for Aesthetic Practitioners
Keeping businesses thriving, developing and learning during the uncertain times of COVID-19

22nd Jan 2021 - Blog, Company News, Training
The Lynton Lockdown Learning Initiative  Virtual learning has never proven more important. We have launched a Lockdown Learning Initiative to lend support to those looking to take their skillset to... Read more
Customer Testimonials
"
"I have always been a superfan of Lynton Lasers. You've got to love a Lynton Laser they are the best on the market and now for all their clients it's shows just how committed they are to supporting you and your business #love the NHS #staysafe #count your blessings."
"
"
In my clinic, we are committed to providing excellent medical service that exceeds industry standards, with the primary purpose of satisfying our patients. AGAIN flexibility allows me to address patients' needs and expand my practice at once! I firmly believe that having more than one wavelength enables me to expand treatment indications: Alexandrite and Nd:YAG wavelengths are complementary for getting fast and safe results with any type of skin color, especially with tanned skin. Furthermore, superficial heliodermatitis can be easily treated with the new Moveo PL handpiece.
"
"
"Great webinar. Looking forward to the next one. Thanks everyone involved."
"
"
Lynton has impressed us greatly in their responsiveness to our training needs, and ongoing support has been unstinting and prompt. I cannot recommend the Lynton products and team highly enough, and it is a pleasure to do business with a British company not only providing excellent class-leading laser equipment but also such a customer-focused service.
"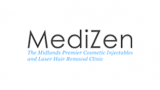 "
I just wanted to say Well done to Lynton Lasers during Lockdown. I have attended training sessions and webinars, all of which have been full of information and expertly run. Highly recommend Lynton 5+++++".
"
"
The Focus Dual Launch Programme has been a great success to our clinic so far. While we have been in lockdown, the marketing has generated good client excitement and we have already confirmed some bookings for around 10 people before we have even reopened! The launch programme has helped us to optimise our webpages, and we are incorporating what we have learned into our current email marketing to focus more-so on our target market. This machine brings new treatments to our clinic which can be quite daunting, especially during a pandemic, but the training from Lynton has kept us at ease and we know that Lynton are there to support us through thick and thin.
"

"
" Fantastic webinar, thanks Lynton."
"
"
"Thank you for these webinars, you've been so helpful! Looking forward to my online Core of Knowledge next week too!"
"
"
What you have in this device is the culmination of all the great CO2 devices through the years. Including high-pulse, deka-pulse, smart-pulse settings, standard pulse, fractional CO2 settings and now this incredibly new setting called CoolPeel which will allow us to do virtually no-downtime treatments combined with other devices that will revolutionize the industry.
"

"
"This was a fantastic webinar! Very Informative, thanks!"
"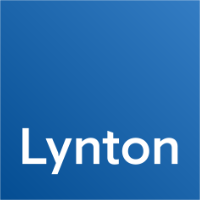 Expansion of Premises to Facilitate Entry into Export Markets
To facilitate its entry into new export markets, Lynton Lasers Ltd required increased manufacturing space, as well as new demonstration and training facilities. To this end, LEADER Funding was applied for, and won, to support the refurbishment of an adjacent business unit (Unit 9d) as well as the re-arrangement and refurbishment of the existing business unit (Unit 6) on Holmes Chapel Business Park.
This Project was part funded by the European Agricultural Fund for Rural Development
Lynton House, Manor Lane, Holmes Chapel, Cheshire, CW4 8AF
Quick Enquiry
This website uses Cookies to improve your browsing experience and to help with our marketing. You can read more about removing Cookies here: Privacy Policy
I'm fine with this