.taddon.shop .cart span:before {display:none}
Useful Resources for Aesthetic Practitioners
Keeping businesses thriving, developing and learning during the uncertain times of COVID-19

21st Mar 2022 - Blog, Products, EPN Pen
What is Electroporation? Electroporation is the use of electrical pulses or an electrical field to create a physical opening into a cell membrane. We use this revolutionary technology in our... Read more
Customer Testimonials
"
In the past, all my CO2 laser patients would need IV anaesthesia or would be treated in the OR. The CoolPeel settings with the SmartXide allow me to treat patients in my office in under ten minutes and offer them a predictable skin renewal treatment with minimal downtime. Patients don't want downtime so they are loving that any redness is typically gone in a few days.
"

"
"It's really amazing what you did and continue to do. I could not have got through lockdown without the support from Lynton, including the many webinars and zooms, just brilliant! I also loved meeting other amazing clinics owners and therapists too!"
"

"
Aftercare is so important. As a Specialist Laser Tattoo Removal Clinic we have always only used Lynton Light Soothe since it launched. It is specially formulated for use after Laser Tattoo Removal and Hair Removal treatments. Many years ago at a Lynton customers workshop I met the scientist who worked with Lynton to produce this wonderful serum. It's made of all natural ingredients and is just fantastic for the skin after Laser, if the skin is unbroken. Here at Shattered Ink we have trialled many different lotions and potions that claim to be the best aftercare for tattoo removal, but we always stay with Light Soothe.
"

"
It achieves what CO2 was meant to do, which is tightening fine lines, fixing overall sun damage and improving skin tone—and it does it while minimizing heat trauma with CoolPeel. What's unique to CoolPeel is the pulse duration and delivery wave of the pulses. This maximizes ablation and minimizes heat distribution—which is what ultimately prolongs downtime and risk. The entire system is customized and optimized for easy use and predictability, with low, medium and high settings.
"

"
We have been very pleased with the performance of the LUMINA[reg] but more than that, Lynton provides an excellent all-round service. When I ask their advice I am always impressed at the level of knowledge and expertise that exists in the company. We have a large NHS clinic, as well as a private clinic, and knowing that we can pick up the phone and always get an answer is important to us.
"
"
The Promax has fitted beautifully into my clinic. Eyes are one of the most complained about areas of the face, and it has been really good to be able to offer a solution. I combine a facial peel with a Promax eye lift treatment. This is a year-round treatment, invaluable in the summer months when the business can be slower. I also use it for neck and jowl firming.
"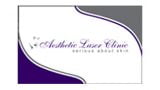 "
"I can't wait!!! Excellent opportunity to learn and relearn and form new but good habits! Thank you!"
"
"
Lynton provides the best quality systems and the best technology. The customer service is also fantastic. This launch programme has given me the right tools to help promote our new system, and it is wonderful to have a network of people to discuss ideas with.
"

"
Where to even start with Lynton Lasers! I have never been so impressed by a supplier, I have to say. The level of expertise from the outset has been outstanding. From the on-boarding process, to the training and the continued high level of support - I have been blown away every step of the way. I am so pleased that I made the decision to invest in a Lynton system ( I have the 3Juve). It was the best decision I made for my business. Not only was I really impressed by the training and initial set up, but I have had such a great experience from the clinical support team, marketing and sales. In addition to all of the day to day support, I have attended lots of webinars that have really helped me with my clinical practice, and also my business in general. They really think outside the box when it comes to support their customers. It's incredible to have this support, plus have the peace of mind that their systems are safe and produce excellent results. The complete package, in my opinion. Having that trust in your equipment and the brand is invaluable. The team at Lynton really do care how you are getting on and they want to support you every way that they can. This experience has been so unique for me, I've never experienced supplier support like it! I highly recommend Lynton Lasers, you are in safe, experienced and caring hands with them. Thanks you Team Lynton, I'm a customer for life!
"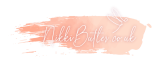 "
Lynton are absolutely brilliant. I purchased the LUMINA and have achieved fantastic results. It is very easy to use and is very reliable. In regard to support, again, fantastic. There is always someone on the end of the phone and someone happy to help me, for example, talk me through a particular client and how to best treat them or even giving me marketing materials and support.
"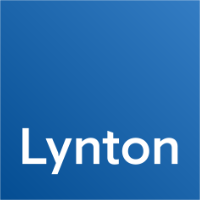 Expansion of Premises to Facilitate Entry into Export Markets
To facilitate its entry into new export markets, Lynton Lasers Ltd required increased manufacturing space, as well as new demonstration and training facilities. To this end, LEADER Funding was applied for, and won, to support the refurbishment of an adjacent business unit (Unit 9d) as well as the re-arrangement and refurbishment of the existing business unit (Unit 6) on Holmes Chapel Business Park.
This Project was part funded by the European Agricultural Fund for Rural Development
Lynton House, Manor Lane, Holmes Chapel, Cheshire, CW4 8AF
Quick Enquiry
This website uses Cookies to improve your browsing experience and to help with our marketing. You can read more about removing Cookies here: Privacy Policy
I'm fine with this