.taddon.shop .cart span:before {display:none}
Useful Resources for Aesthetic Practitioners
Keeping businesses thriving, developing and learning during the uncertain times of COVID-19

4th Aug 2021 - LUMINA, 3JUVE, ONDA Coolwaves, Motus AY, Focus Dual, SmartXide, Events
Join Lynton and DEKA at Aesthetic Medicine North 2021 Join Lynton and DEKA at Aesthetic Medicine North at Manchester Central on 25th September – The North's Leading Show for Aesthetic... Read more
Customer Testimonials
"
"Thank You Lynton appreciate all your help."
"
"
We don't have any old laser, we have a Lynton laser. Quality machines and top class training.
"
"
"It's very reassuring to know that I have this level of support behind my clinical practice. Not only do I have the utmost confidence in the safety and quality of my machine, but it's invaluable to know that there is such amazing support behind the scenes too. I've been in the industry for a few years now and your customer service exceeds anything I have experienced before."
"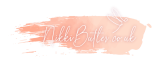 "
I have been using DOT/RF Therapy since 2010 with fantastic results. SmartXide Touch is clearly superior to all the other CO2 laser sources. Thanks to the PSD® technology it works in continuous mode and in a multitude of pulsed modes with very different features. This versatility makes it possible to select the optimal pulse shape for the required treatment. I can work in "cold" mode when I have to vaporise with minimal heat damage to the surrounding tissues, in "hot" mode to coagulate, and also in "heat selection" mode when I have to operate in-depth on small areas, as with skin resurfacing and fractioned rejuvenation. It is precisely in this type of application that the new HiScan DOT/RF offers unique performance with amazing results and fewer sessions. All this is made possible by the option, offered exclusively by HiScan DOT/RF, of using a radiofrequency source combined with CO2 laser.
"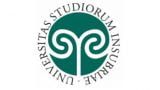 "
I have done 6 blepharoplasty in the last two weeks and the results are unbelievable with reduction of swelling and bruising - I am loving it and the patients too.  I saw my 4th patient today to remove her sutures! I cant believe how little edema and bruising she has. I will never go back to the scalpel again!"
"

"
Hayley and the Lynton team have more than amazing! Their expertise, marketing meetings and help had been exceptional. We feel so privileged to be involved with the Lynton Team, they have been phenomenal throughout the Focus Dual journey. Our two most recent models for HIFU have been amazed at their results which makes the investment all the more worth it. The machine is compact and easy to use and using the ideas from the launch programme we've already gained the interest of around 40 clients! I could not praise the Lynton experience any higher!
"

"
Well that was very interesting. Thank you Lynton Lasers for cutting through the noise and giving us clinics some clear guidelines as to how we can re-open, hopefully soon! We're very lucky to be part of a team who are industry experts and have close ties with BMLA, JCCP and Consulting Room to name a few. There's lots to be taken into consideration, but it feels like a step in the right direction!
"
"
Lynton Lasers attended CCR 2019 showcasing our range of systems. CCR Expo is one of the most influential events for surgeons, doctors, nurses, dermatologists, dentists and practice managers committed to excellence across the whole spectrum of aesthetic medicine. Francesca White interviewed Hayley Jones, Sales and Marketing Director at Lynton about the brand new Onda body contouring system. The Onda is the worlds first and only device to use the revolutionary new technology for non-surgical body contouring and fat reduction: Coolwaves™ by DEKA. This is a game-changer for cellulite which is a huge problem for women. The treatment is backed up by incredibly strong clinical evidence. It will dramatically reduce the appearance of cellulite and in addition, it will do skin tightening, help to remove fat and remove localised deposits of fat. The results are amazing.
"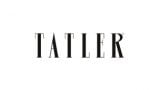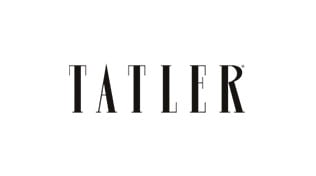 "
Lynton are absolutely brilliant. I purchased the LUMINA and have achieved fantastic results. It is very easy to use and is very reliable. In regard to support, again, fantastic. There is always someone on the end of the phone and someone happy to help me, for example, talk me through a particular client and how to best treat them or even giving me marketing materials and support.
"

"
"Thank you for a great webinar this morning. Key takeaways: Making your clients feel part of your laser community, value in keeping in touch with a Ruth positive spin!" 
"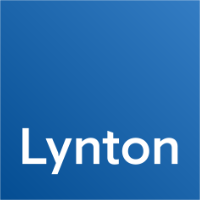 Expansion of Premises to Facilitate Entry into Export Markets
To facilitate its entry into new export markets, Lynton Lasers Ltd required increased manufacturing space, as well as new demonstration and training facilities. To this end, LEADER Funding was applied for, and won, to support the refurbishment of an adjacent business unit (Unit 9d) as well as the re-arrangement and refurbishment of the existing business unit (Unit 6) on Holmes Chapel Business Park.
This Project was part funded by the European Agricultural Fund for Rural Development
Lynton House, Manor Lane, Holmes Chapel, Cheshire, CW4 8AF
Quick Enquiry
This website uses Cookies to improve your browsing experience and to help with our marketing. You can read more about removing Cookies here: Privacy Policy
I'm fine with this