.taddon.shop .cart span:before {display:none}
Useful Resources for Aesthetic Practitioners
Keeping businesses thriving, developing and learning during the uncertain times of COVID-19

14th Sep 2021 - Products, AGAIN
Hair removal is a polarising topic, and during the warmer months, people tend to lean towards it as a priority. Although summer may be ending, that doesn't necessarily mean that... Read more
Customer Testimonials
"
I just wanted to say Well done to Lynton Lasers during Lockdown. I have attended training sessions and webinars, all of which have been full of information and expertly run. Highly recommend Lynton 5+++++".
"
"
I have been using DOT/RF Therapy since 2010 with fantastic results. SmartXide Touch is clearly superior to all the other CO2 laser sources. Thanks to the PSD® technology it works in continuous mode and in a multitude of pulsed modes with very different features. This versatility makes it possible to select the optimal pulse shape for the required treatment. I can work in "cold" mode when I have to vaporise with minimal heat damage to the surrounding tissues, in "hot" mode to coagulate, and also in "heat selection" mode when I have to operate in-depth on small areas, as with skin resurfacing and fractioned rejuvenation. It is precisely in this type of application that the new HiScan DOT/RF offers unique performance with amazing results and fewer sessions. All this is made possible by the option, offered exclusively by HiScan DOT/RF, of using a radiofrequency source combined with CO2 laser.
"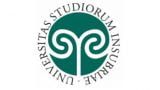 "
During lockdown Lynton have put on regular training and webinars which have been absolutely invaluable. Also a great way to connect with fellow practitioners. They clearly are experts in everything related to lasers. Thank you Lynton. 
"
"
Thanks, Sam, for another great training day. It helps to stabilise and focus myself during this unstable time and gives me innovation to plan for after lockdown.
"
"
We have used the CO2 in the clinic for eight years, and we wouldn't be without it. The system is easy to use and so versatile, delivering results time after time. Lynton is a great company, providing first class training that gives you the confidence to offer outstanding treatments to your patients.
"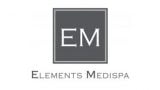 "
Brilliant! Thanks Lynton!
"
"
Thank you Hayley Jones and Richard Crawford-Small, founder of Aesthetic Entrepreneurs for this follow-up webinar on "Renew & Rebuild" discussing how to thrive in the new digital economy. Lots of useful info thanks!
"
"
"I have always been a superfan of Lynton Lasers. You've got to love a Lynton Laser they are the best on the market and now for all their clients it's shows just how committed they are to supporting you and your business #love the NHS #staysafe #count your blessings."
"
"
We have been very pleased with the performance of the equipment that we have purchased from Lynton. More than that, Lynton provides an excellent all-round service. When I ask their advice, I am always impressed at the level of knowledge and expertise that exists in the company. We have a large NHS clinic as well as a private clinic and knowing that we can pick up the phone and always get an answer is important to us.
"
"
I am honoured to be the owner of the second clinic in the UK to receive this Microneedling device. The EPN Pen is easy to use, with great results and less downtime than my previous devices. The training was excellent and I love the serum, very little needed to achieve the right amount of glide and results.
"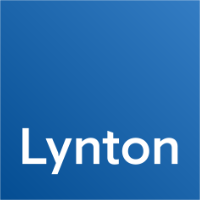 Expansion of Premises to Facilitate Entry into Export Markets
To facilitate its entry into new export markets, Lynton Lasers Ltd required increased manufacturing space, as well as new demonstration and training facilities. To this end, LEADER Funding was applied for, and won, to support the refurbishment of an adjacent business unit (Unit 9d) as well as the re-arrangement and refurbishment of the existing business unit (Unit 6) on Holmes Chapel Business Park.
This Project was part funded by the European Agricultural Fund for Rural Development
Lynton House, Manor Lane, Holmes Chapel, Cheshire, CW4 8AF
Quick Enquiry
This website uses Cookies to improve your browsing experience and to help with our marketing. You can read more about removing Cookies here: Privacy Policy
I'm fine with this