.taddon.shop .cart span:before {display:none}
Useful Resources for Aesthetic Practitioners
Keeping businesses thriving, developing and learning during the uncertain times of COVID-19

7th Jul 2021 - Blog, Company News, Products, Focus Dual, Business Support, Events, Webinars
At Lynton, we make no secret of our passion for providing our clients with high-quality, clinically proven aesthetic technology. One of our newest machines, the Focus Dual®, is the latest... Read more
Customer Testimonials
"
"Thank you for all the support you've shown us through what has been a very turbulent year, through educational workshops, webinars, as well as the guidance for health and safety procedures, ensuring clinics are COVID secure. You've been a huge support."
"

"
The clinic may be closed for now, but the training continues. I was excited to be part of the first virtual Core of Knowledge course today with Lynton Lasers. This is such an important course when working with laser and IPL, underpinning the safe use of lasers in clinical practice. Thank you Lynton for making this possible today!
"
"
" Fantastic webinar, thanks Lynton."
"
"
"Great webinar. Looking forward to the next one. Thanks everyone involved."
"
"
Where to even start with Lynton Lasers! I have never been so impressed by a supplier, I have to say. The level of expertise from the outset has been outstanding. From the on-boarding process, to the training and the continued high level of support - I have been blown away every step of the way. I am so pleased that I made the decision to invest in a Lynton system ( I have the 3Juve). It was the best decision I made for my business. Not only was I really impressed by the training and initial set up, but I have had such a great experience from the clinical support team, marketing and sales. In addition to all of the day to day support, I have attended lots of webinars that have really helped me with my clinical practice, and also my business in general. They really think outside the box when it comes to support their customers. It's incredible to have this support, plus have the peace of mind that their systems are safe and produce excellent results. The complete package, in my opinion. Having that trust in your equipment and the brand is invaluable. The team at Lynton really do care how you are getting on and they want to support you every way that they can. This experience has been so unique for me, I've never experienced supplier support like it! I highly recommend Lynton Lasers, you are in safe, experienced and caring hands with them. Thanks you Team Lynton, I'm a customer for life!
"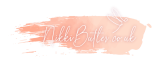 "
"In the short time that we have been using the 3JUVE the clinical results we have achieved have been outstanding, especially with the 585 IPL for broken veins and rosacea. The Er: YAG resurface handpiece has also been proving beneficial as it's not too aggressive for our clients and they can remain comfortable whilst treatments are being carried out. Furthermore, for such impressive results we are blown away by how quick the actual treatments are which is maximising our profit-making potential through the 3JUVE treatments. Overall, we are delighted with our results so far and even more delighted with how happy our patients have been with their results." Dr Askari Townshend, Medical Director of ASKINOLOGY ASKINOLOGY Case Study
"

"
Thanks so much Hayley at Lynton Lasers. I have taken your advice and just put out a video offering free video consultations on my Instagram. Really appreciative of all your advice right now!
"
"
I've been working with various types of laser at my clinic for many years now. The most highly sought-after treatments are undoubtedly those for the aesthetic sector. For this reason, I believe that the new Motus AY system is a truly ground-breaking initiative for our sector. Motus AY is a compact low-cost system, yet it also has enormous potential. While the Moveo technology of the Motus AX system revolutionised the field of assisted laser epilation, now Nd:YAG has gone one step further, extending the range of possible treatments to all patients wanting to remove vascular blemishes from their face and legs. It's the ideal system for professionals wanting to move into the world of laser, because with a relatively minor investment the medical centre can be equipped with a high-performance system and a broad range of treatments. It is also useful for centres with high demand for epilation and vascular treatments and which want to offer more patient treatments to increase their turnover.
"
"
Aftercare is so important. As a Specialist Laser Tattoo Removal Clinic we have always only used Lynton Light Soothe since it launched. It is specially formulated for use after Laser Tattoo Removal and Hair Removal treatments. Many years ago at a Lynton customers workshop I met the scientist who worked with Lynton to produce this wonderful serum. It's made of all natural ingredients and is just fantastic for the skin after Laser, if the skin is unbroken. Here at Shattered Ink we have trialled many different lotions and potions that claim to be the best aftercare for tattoo removal, but we always stay with Light Soothe.
"

"
"I've really enjoyed the step-by-step process from Lynton as part of the Focus Dual launch, it has kept everything really simple and easy to keep myself accountable! I especially love the networking and sharing ideas with other clinic owners, it really feels like a family. I'm currently launching the skincare side of my clinic, and this device is a perfect addition for me to bring high-quality treatments to my clients." 
"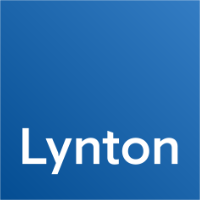 Expansion of Premises to Facilitate Entry into Export Markets
To facilitate its entry into new export markets, Lynton Lasers Ltd required increased manufacturing space, as well as new demonstration and training facilities. To this end, LEADER Funding was applied for, and won, to support the refurbishment of an adjacent business unit (Unit 9d) as well as the re-arrangement and refurbishment of the existing business unit (Unit 6) on Holmes Chapel Business Park.
This Project was part funded by the European Agricultural Fund for Rural Development
Lynton House, Manor Lane, Holmes Chapel, Cheshire, CW4 8AF
Quick Enquiry
This website uses Cookies to improve your browsing experience and to help with our marketing. You can read more about removing Cookies here: Privacy Policy
I'm fine with this