.taddon.shop .cart span:before {display:none}
Useful Resources for Aesthetic Practitioners
Keeping businesses thriving, developing and learning during the uncertain times of COVID-19

28th May 2021 - Blog, Company News, Business Support, Training
At Lynton we are passionate about servicing and maintaining your systems, after all, we built them! We have the biggest team of highly skilled engineers in the UK, which means... Read more
Customer Testimonials
"
The ideal technology for facial rejuvenation and removal of skin imperfections.  Deka's SmartXide is famous for it's versatility in the treatment protocols given the vast range of settings i.e. Spot Size, Spot Shape, Density, Pulse Duration, Smart Stacking option, Energy Level, as well as the pattern of treatment with the Smart Track setting. This gives over 1.5 millions possible combinations achievable with the HiScan handpiece, permitting total personalisation of the procedure. 
"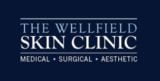 "
Up to now since lockdown, all I have done is throw myself into exercise and the kids - which is a good thing, however I have shut off from work doing only the bare minimum required to keep my business going. I am normally a very motivated person - so doing this has not been sitting well with my conscious and it's made me feel quite low on this front. I was in two minds whether to do this today as I have been doing laser hair removal for 8 years, 'what more could I learn' I thought…. I am so very happy I joined in.  I am now brimming with ideas and enthusiasm and my passion for my business has just been reignited. In fact, I am nearly in tears and quite emotional as I type this as this is just what I need to give me a kick up the bum to get going so I don't waste the next couple of months with my head in the sand! Thank you so very much and pass my huge thanks onto Hayley and Kirsty too - you were all brilliant.
"
"
The illumiFacial - amazing results, plumps up the skin, reduces fine lines and gives it a nice glow after 24 hours. Using the Lynton IPL and the superb products, it's the ultimate treat!
"
"
We have been very pleased with the performance of the equipment that we have purchased from Lynton. More than that, Lynton provides an excellent all-round service. When I ask their advice I am always impressed at the level of knowledge and expertise that exists in the company. We have a large NHS clinic as well as a private clinic and knowing that we can pick up the phone and always get an answer is important to us.
"
"
Lynton Lasers gives me the knowledge and reassurance that I have a team of experts just a quick call away to answer any questions plus, they have a really fast service response time.
"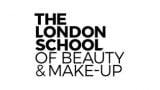 "
Having recently made the decision to set up a new service in The Fylde Clinic we were looking for a suitable partner to provide laser hair and pigment removal. Lynton from the outset were very helpful and professional in the advice and support they provided. We opted for the Lynton, which has allowed our clinic to offer more cost-effective and safer treatment. Since the introduction of the laser, we feel the results have been superior to those we could have achieved with another laser machine or IPL.
"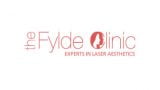 "
"Thank you so much for your support this year. Your help from the webinars, reopening guidelines, coffee mornings, and the social media calendar has been fabulous. It would have been a very different year without you there for us."
"

"
I have done 6 blepharoplasty in the last two weeks and the results are unbelievable with reduction of swelling and bruising - I am loving it and the patients too.  I saw my 4th patient today to remove her sutures! I cant believe how little edema and bruising she has. I will never go back to the scalpel again!"
"

"
Lynton Lasers attended CCR 2019 showcasing our range of systems. CCR Expo is one of the most influential events for surgeons, doctors, nurses, dermatologists, dentists and practice managers committed to excellence across the whole spectrum of aesthetic medicine. Francesca White interviewed Hayley Jones, Sales and Marketing Director at Lynton about the brand new Onda body contouring system. The Onda is the worlds first and only device to use the revolutionary new technology for non-surgical body contouring and fat reduction: Coolwaves™ by DEKA. This is a game-changer for cellulite which is a huge problem for women. The treatment is backed up by incredibly strong clinical evidence. It will dramatically reduce the appearance of cellulite and in addition, it will do skin tightening, help to remove fat and remove localised deposits of fat. The results are amazing.
"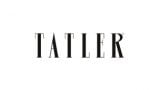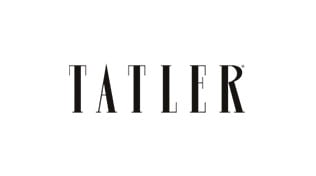 "
"I have spoken with Rhiannon on a number of occasions when I've phone through to the clinical support team. Again, she was excellent and helped me with my queries. I was able to run my treatment plans past her and get some really helpful feedback – it's very reassuring to be able to pick up the phone just to sanity check yourself, especially with a new device. I even called her 10 minutes before treatment with a little wobble and she was very reassuring."
"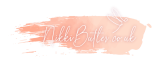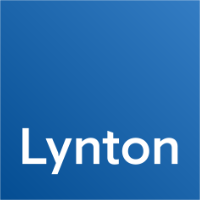 Expansion of Premises to Facilitate Entry into Export Markets
To facilitate its entry into new export markets, Lynton Lasers Ltd required increased manufacturing space, as well as new demonstration and training facilities. To this end, LEADER Funding was applied for, and won, to support the refurbishment of an adjacent business unit (Unit 9d) as well as the re-arrangement and refurbishment of the existing business unit (Unit 6) on Holmes Chapel Business Park.
This Project was part funded by the European Agricultural Fund for Rural Development
Lynton House, Manor Lane, Holmes Chapel, Cheshire, CW4 8AF
Quick Enquiry
This website uses Cookies to improve your browsing experience and to help with our marketing. You can read more about removing Cookies here: Privacy Policy
I'm fine with this