.taddon.shop .cart span:before {display:none}
Useful Resources for Aesthetic Practitioners
Keeping businesses thriving, developing and learning during the uncertain times of COVID-19

19th Jul 2021 - Blog, Products, Skincare
There are lots of things that we can do to try and help slow down or prevent the ageing process of our skin. For instance, a healthy diet provides our... Read more
Customer Testimonials
"
This webinar completely blew my mind away!! Thanks so very much a fantastic innovative session and I am looking forward to the bullet points and contact details when you have time."
"

"
Thanks, Sam, for another great training day. It helps to stabilise and focus myself during this unstable time and gives me innovation to plan for after lockdown.
"
"
Lynton has impressed us greatly in their responsiveness to our training needs, and ongoing support has been unstinting and prompt. I cannot recommend the Lynton products and team highly enough, and it is a pleasure to do business with a British company not only providing excellent class-leading laser equipment but also such a customer-focused service.
"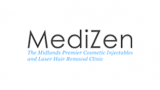 "
Our clients adore illumiFacial.
"
"
We first heard about the ONDA at a medical conference. Since starting to use the ONDA, we have treated over 200 patients, each requiring about 5 treatments on average. That means we have carried out about 1000 treatments which has meant there is a lot of data to look at. Patients are happy with the outcomes. We have a lot of celebrity patients due to them not wanting long-periods of downtime with busy schedules. They are very happy with the treatment. I like all three of the functions that the ONDA tends to offer, I like the fact that it is an effective cellulite reduction technology and there is no other technology that does the same non-surgically. We offer treatment to men and women and are seeing good results with both. Clearly women have cellulite more prevalently than men, however with the ageing process of men there is estrogenization and we are seeing skin similar to cellulite. Men are benefiting from this treatment as well. Patient safety is a priority, and what we find with the ONDA is that we can be rest assured that it is one of the safest treatments we can offer our patients, especially when it is related to tissue damage, to burns and to adverse outcomes.
"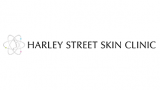 "
We've had the Lynton Lumina for many years, treated hundreds of clients and have seen fantastic results for veins, pigment and tattoo removal. It's been a great addition to the business.
"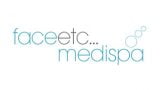 "
"I have spoken with Rhiannon on a number of occasions when I've phone through to the clinical support team. Again, she was excellent and helped me with my queries. I was able to run my treatment plans past her and get some really helpful feedback – it's very reassuring to be able to pick up the phone just to sanity check yourself, especially with a new device. I even called her 10 minutes before treatment with a little wobble and she was very reassuring."
"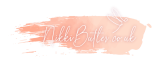 "
We don't have any old laser, we have a Lynton laser. Quality machines and top class training.
"
"
I spent a long time searching for the most suitable laser company as I wanted a piece of equipment that would be very effective, safe and reliable. The nice thing about Lynton is that they don't have, to or wont, do the hard sell approach with you: their equipment does that for them! I invested in a LUMINA and it was the best decision I ever made for my business. The results are fantastic, which means my clients show and tell their friends, which then results in more word-of-mouth clients for the business. Lynton will help and guide you through the process of introducing laser & IPL into your business.
"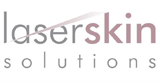 "
Thank you Lynton Lasers and Laser Skin Solutions for another informative webinar on laser tattoo removal! Please keep them coming!
"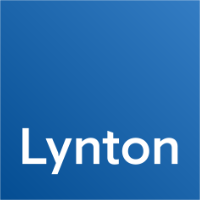 Expansion of Premises to Facilitate Entry into Export Markets
To facilitate its entry into new export markets, Lynton Lasers Ltd required increased manufacturing space, as well as new demonstration and training facilities. To this end, LEADER Funding was applied for, and won, to support the refurbishment of an adjacent business unit (Unit 9d) as well as the re-arrangement and refurbishment of the existing business unit (Unit 6) on Holmes Chapel Business Park.
This Project was part funded by the European Agricultural Fund for Rural Development
Lynton House, Manor Lane, Holmes Chapel, Cheshire, CW4 8AF
Quick Enquiry
This website uses Cookies to improve your browsing experience and to help with our marketing. You can read more about removing Cookies here: Privacy Policy
I'm fine with this