.taddon.shop .cart span:before {display:none}
Useful Resources for Aesthetic Practitioners
Keeping businesses thriving, developing and learning during the uncertain times of COVID-19

15th Dec 2021 - illumiFacial, Skincare
Winter can be hard on your skin. The cold winds, central heating and low humidity levels may well leave it dry and lacklustre. When this happens, you'll notice that your... Read more
Customer Testimonials
"
We have been very pleased with the performance of the equipment that we have purchased from Lynton. More than that, Lynton provides an excellent all-round service. When I ask their advice, I am always impressed at the level of knowledge and expertise that exists in the company. We have a large NHS clinic as well as a private clinic and knowing that we can pick up the phone and always get an answer is important to us.
"
"
We are so proud of our laser suppliers Lynton Lasers for donating LIGHT SOOTHE to our wonderful NHS💙🌈 #weuselynton #nhs #supportthenhs
"
"
Good work Hayley and Jon. Thank you for sharing all the guidelines and risk assessment laser clinic examples post COVID world, really good information and extremely appreciated. I am sure everyone will remember your support in this difficult time. 
"
"
I think Lynton are a fantastic company and your customer service is the reason I came back to you again to buy the EXCELIGHT®. Our Business Development Consultant was fantastic and went out of her way for us by getting us a trolley for the system the same day. Janet (Clinical Trainer) is an excellent trainer. Both I and my husband, who is a doctor at the clinic, found her to be very professional. This training was a refresher for us both. The engineer who delivered the EXCELIGHT® was very helpful and was able to help us on site - the servicing of our lasers with you has always been very good. The results I have had with both my LUMINA and EXCELIGHT® have been outstanding, which is exactly what you need in a medic-lead clinic. Very happy! Score 10/10.
"
"
We focus on the best products to deliver the best results to our clients and Lynton's Light Protect SPF 50 is our Number 1 product. Created by an NHS Biochemist at the University College of London, this is a specifically formulated SPF 50 for all post Laser, IPL, and Minor Cosmetic treatments such as Dermatosis Papulosa Nigra. It contains Manuka Honey to calm inflammation after treatments and chemical and physical sunscreens provide high UVA and UVB protection - Boots have awarded it a 5-Star rating. We see a diverse demographic and clients often say they love using it as a moisturiser as it leaves no cast, absorbs well, and is long-lasting. We are passionate about this British-made product and our clients are too as, often when they are replacing it, they'll buy two at a time!"
"
"
Using the step-by-step marketing strategy from Lynton we have gathered so much interest from clients for our new Focus Dual! We've already confirmed bookings and we haven't even launched the device yet! The support has been so unique, we have never purchased a system where everything we need has been laid out in front of us like this. We've used the supplied resources to easily complete our webpages, write blogs, and make social media posts about the device, the whole process is just so easy.
"

"
"Thank you for another brilliant Webinar."
"
"
The clinic may be closed for now, but the training continues. I was excited to be part of the first virtual Core of Knowledge course today with Lynton Lasers. This is such an important course when working with laser and IPL, underpinning the safe use of lasers in clinical practice. Thank you Lynton for making this possible today!
"
"
"Thank you for these webinars, you've been so helpful! Looking forward to my online Core of Knowledge next week too!"
"
"
"Very informative webinar! Especially the underestimated use of the small block ... thanks Lynton."
"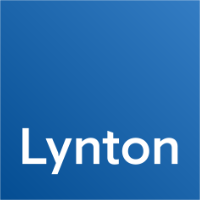 Expansion of Premises to Facilitate Entry into Export Markets
To facilitate its entry into new export markets, Lynton Lasers Ltd required increased manufacturing space, as well as new demonstration and training facilities. To this end, LEADER Funding was applied for, and won, to support the refurbishment of an adjacent business unit (Unit 9d) as well as the re-arrangement and refurbishment of the existing business unit (Unit 6) on Holmes Chapel Business Park.
This Project was part funded by the European Agricultural Fund for Rural Development
Lynton House, Manor Lane, Holmes Chapel, Cheshire, CW4 8AF
Quick Enquiry
This website uses Cookies to improve your browsing experience and to help with our marketing. You can read more about removing Cookies here: Privacy Policy
I'm fine with this