.taddon.shop .cart span:before {display:none}
Useful Resources for Aesthetic Practitioners
Keeping businesses thriving, developing and learning during the uncertain times of COVID-19

25th Feb 2021 - Blog, Business Support
When it comes to business automation, although many different processes can be automated, there are some typical areas of an aesthetics practice that obviously crying out for automation. These include... Read more
Customer Testimonials
"
Our clients love the Lynton. We are able to get exceptional fading without the increased risk of skin damage due to the flat top square beam profile. Clients heal really quickly and we have had zero incidence of textural change to the skin. The machine has proven to be extremely impressive and very user-friendly. I'm so glad we have all 3 wavelengths y, or we wouldn't be able to successfully treat this hidden green under the purple.
"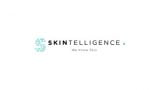 "
" Fantastic webinar, thanks Lynton."
"
"
"The Level 4 is well worth doing! The course is fantastic!"
"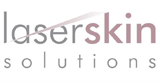 "
Brilliant Webinar, thanks for all the innovation and creativity, including working from an ironing board!
"
"
"A FREE 90 Day Social Media Plan?! FANTASTIC! Thank You for helping us all so much with really clear, relevant and timely material to help sustain our businesses. Lynton, I've said it before… you ROCK."
"
"
"Lynton Lasers you get back what you put out! We love you guys at Lynton!"
"
"
"I put the success of my 15-year-old business almost entirely down to my Lynton LUMINA®. Without stunning results, you have no business. Equipment and the clinical and servicing support behind it is EVERYTHING, no compromise. If nothing but the best will do, you want to be working with Lynton."
"

"
As a global company, we pride ourselves on our customer service and customer satisfaction. Esteworld is a leader in the aesthetics field and we are always looking for new technologies to give the best to our clients. We chose the Lynton for the way it pushes boundaries in laser applications, and we were not disappointed. Our clients love the results and we love happy clients. Just to tell you how effective this laser is, we had a client came to us who already had 14 sessions with our other diode laser and having top up sessions every 2 months. She said her hair was only 20% less after all that. We did only 2 sessions with the Lynton and that has had more effect than 14 on the diode. Fantastic system.
"
"
Thank you Lynton Lasers for another very informative webinar - Re-opening Checklist. I'll be busy implementing the new policies and procedures to ensure we have a safe clinical environment for our customers and staff. #weuselynton
"
"
"Thank you so much all your wonderful effort is so much appreciated."
"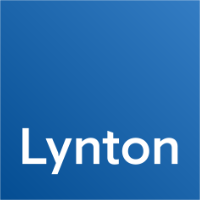 Expansion of Premises to Facilitate Entry into Export Markets
To facilitate its entry into new export markets, Lynton Lasers Ltd required increased manufacturing space, as well as new demonstration and training facilities. To this end, LEADER Funding was applied for, and won, to support the refurbishment of an adjacent business unit (Unit 9d) as well as the re-arrangement and refurbishment of the existing business unit (Unit 6) on Holmes Chapel Business Park.
This Project was part funded by the European Agricultural Fund for Rural Development
Lynton House, Manor Lane, Holmes Chapel, Cheshire, CW4 8AF
Quick Enquiry
This website uses Cookies to improve your browsing experience and to help with our marketing. You can read more about removing Cookies here: Privacy Policy
I'm fine with this