.taddon.shop .cart span:before {display:none}
Useful Resources for Aesthetic Practitioners
Keeping businesses thriving, developing and learning during the uncertain times of COVID-19

19th May 2021 - Company News, Products, EPN Pen, Training
What is Microneedling? For many years, Microneedling has been used effectively in aesthetics, a key player in skin rejuvenation treatments in clinics across the world. Either a roller or a... Read more
Customer Testimonials
"
Our clients love the Lynton. We are able to get exceptional fading without the increased risk of skin damage due to the flat top square beam profile. Clients heal really quickly and we have had zero incidence of textural change to the skin. The machine has proven to be extremely impressive and very user-friendly.
"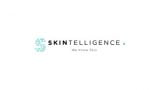 "
"The fact that you can still post on a company page with empathy at a time like this - so many posts and emails I've had still trying to 'up sell' out of a crisis... supporting our clients rather than being mercenary is my preferred approach. Thank you!"
"
"
In order to provide the safest and most clinically effective treatments, we use a state-of-the-art Laser and Intense Pulsed Light system (IPL) called the Lynton LUMINA. The Lynton LUMNA is a medical-grade and award-winning system, used by the NHS and private hospitals across the UK, and provides the very best in clinical results, speed of treatment, and client comfort.
"
"
Remember to wear your factor 50 to keep your skin looking good while you're gardening and enjoying the sun. Our personal favourite is this Lynton Lasers SPF 50 and it is available to purchase from the salon.
"
"
"Since introducing the Lynton 3JUVE into my Clinic, my business has increased dramatically. The results achieved using all 3 technologies are remarkable, providing not only safety, but visible results that I and my clients look for. The whole team at Lynton offers great ongoing marketing and clinical support. I would honestly say it's the best investment I've made in my Clinic to date."
"

"
I've really enjoyed the step-by-step process from Lynton as part of the Focus Dual launch, it has kept everything really simple and easy to keep myself accountable! I especially love the networking and sharing ideas with other clinic owners, it really feels like a family. I'm currently launching the skincare side of my clinic, and this device is a perfect addition for me to bring high-quality treatments to my clients.
"

"
"I recommend Lynton based on the great results we are getting from our INITIA Diode Laser and their amazing customer service! One of the best companies I have worked with."
"
"
We have been very pleased with Lynton, you have answered all our questions quickly and professionally, there has always been someone available to speak to when we have queries and all of the staff I have dealt with have been very knowledgeable, friendly and professional.
"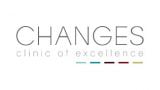 "
"I am very satisfied with the two working modes in EVOLVE, the ability to use standard or motion and to change automatic parameterization according to my patient needs allows me to provide excellent results from the first session".
"
"
The treatment was fantastic. It was virtually pain-free and I really enjoyed it.
"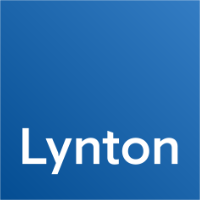 Expansion of Premises to Facilitate Entry into Export Markets
To facilitate its entry into new export markets, Lynton Lasers Ltd required increased manufacturing space, as well as new demonstration and training facilities. To this end, LEADER Funding was applied for, and won, to support the refurbishment of an adjacent business unit (Unit 9d) as well as the re-arrangement and refurbishment of the existing business unit (Unit 6) on Holmes Chapel Business Park.
This Project was part funded by the European Agricultural Fund for Rural Development
Lynton House, Manor Lane, Holmes Chapel, Cheshire, CW4 8AF
Quick Enquiry
This website uses Cookies to improve your browsing experience and to help with our marketing. You can read more about removing Cookies here: Privacy Policy
I'm fine with this