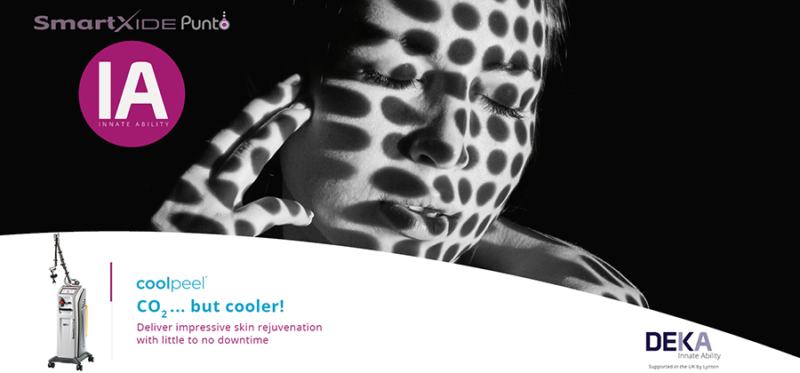 CoolPeel is a unique treatment that allows medical practitioners to deliver the benefits of a traditional CO2 resurfacing treatment safely and comfortably. Watch DEKA's latest webinar below.
"CoolPeel – the coolest CO2 treatment" with Dr. Emil A. Tanghetti M.D. 
The aesthetic industry is constantly evolving, but patient desire for flawless skin remains the same. This is why the industry has seen a resurgence of gold-standard procedures like CO2, because they deliver results and new advancements from DEKA have eliminated the dreaded downtime that patients needed to sacrifice for results.
With the Deka SmartXide Punto CO2, and CoolPeel technology patients can receive a fully ablative laser facial with virtually no downtime, a revelation for medical practitioners.
Get in touch to find out more or visit the SmartXide Punto product page for more information on CoolPeel technology.