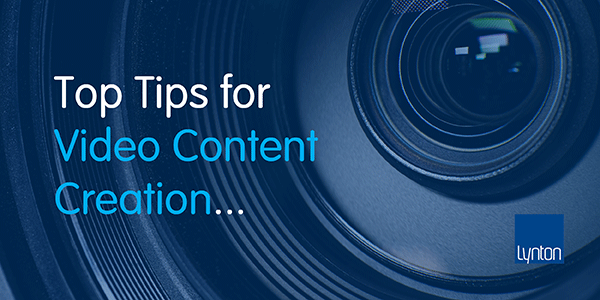 Covid-19 will change the way we interact permanently; video marketing is here to stay and having a great content strategy will give your clinic a competitive edge.
Lynton Lasers recently teamed up with HydraFacial, one of the world's leading aesthetic device manufacturers and The Consulting Room, the UK's largest aesthetic information website to share tips for creating video.
Video content is such an exciting topic right now. Even though it's nothing new it's still underutilised in the aesthetic community.
The free webinar features practical tips and advice to help you to create great video.
Get in touch to request to watch this webinar on-demand. 
---
Lynton Lasers Customer Competition 
Lynton Lasers is encouraging their customers to step up to the challenge of creating great video content NOW for the chance to win £1,000 in Lynton Skincare.
Lynton customers can participate by simply filming a video up to 2 minutes long. The video should answer a specific question that a consumer would ask about a Lynton treatment, for example:
"What results can I expect with IllumiFacial"
"How many sessions of laser hair removal will I need?"
You can step up to the challenge too and create great content for your aesthetics practice.
---
Press Features