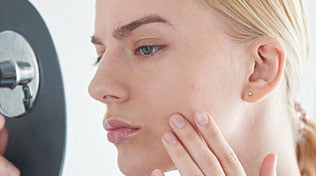 Acne is a disorder of the skin's sebaceous glands that affects over 80% of the population aged 14-30. It is one of the most common skin conditions in teenagers and young adults, but it can occur at any stage of a person's life – even into late adulthood.
There are several varieties of acne and your doctor will be able to tell you which type you have after examining your skin. It often shows up as whiteheads, blackheads or pimples, and can appear anywhere on the face, scalp, chest and back.
Lynton Lasers hosted a webinar on Tuesday 16th June which investigated what acne is, including some reasons why people may suffer with this condition.
There are effective combinations of treatment available to tackle this tricky and unwanted skin problem.
For more information about Lynton's award-winning IPL and Laser systems, as well as our award-winning skincare and illumiFacial packages, visit: Lynton Skincare.
Kirsty Turnbull, Manager at The Lynton Clinic and The Lynton Training Academy was joined by Kerry Belba, Clinic Director at Laser Skin Solutions for an in-depth discussion about light-based treatment for acne, including IPL treatment options. 
Parkview Lasercare Said: "Another really informative and interesting webinar today, this time talking about acne and how best to treat it using a combination of methods including IPL. Thank you Kirsty from Lynton Lasers and Kerry from Laser Skin Solutions for sharing your expertise."
Watch this free webinar to find out more. 
---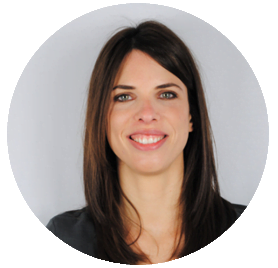 Kirsty Turnbull, The Lynton Clinic & The Lynton Training Academy Manager
After qualifying as a Beauty Therapist in 2002, Kirsty very quickly discovered a passion for skin and lasers.
She has been using lasers and IPL systems since 2003, and joined Lynton as a Clinical Trainer in 2008.
In 2010 she became the manager of the Lynton Clinic, but continued to run a variety of training courses.
She completed her Level 4 and 5 qualifications in Laser Hair and Skin and Laser Tattoo Removal and become a qualified assessor.
In 2018 she became the Education Lead at Lynton Lasers Ltd, and is now responsible for the organisation and delivery of the Lynton VTCT and CIBTAC qualifications.
She still administers treatments at the Lynton Clinic, keeping her skills and knowledge completely up to date.
---

Kerry Belba BA (Hons), Clinic Director, Laser Consultant and Laser Trainer

Kerry is a qualified Laser technician and Laser & IPL trainer. She has obtained the nationally recognized BTEC Laser & Light Award and then went on to complete the Advanced Skin Laser Applications Award from the University of Manchester.
Kerry delivers all laser & IPL treatments including laser hair removal, tattoo removal and all laser skin treatments.
In addition to performing laser treatments in clinic, Kerry also delivers Laser & IPL training all over the UK and the Channel Islands and has trained dermatologists, GPs and clinicians alike in the use of Lasers and IPL.