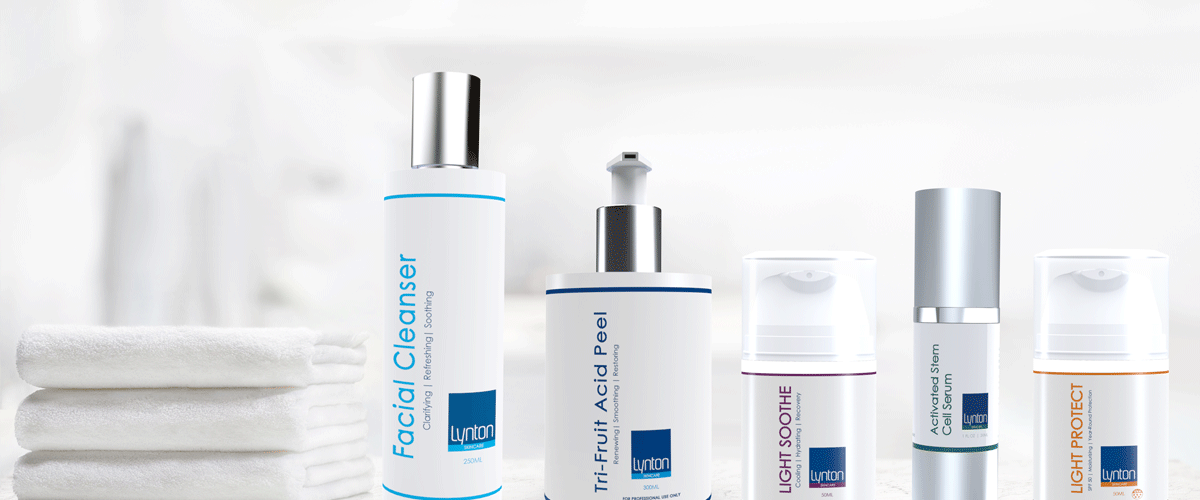 Winter can be hard on your skin. The cold winds, central heating and low humidity levels may well leave it dry and lacklustre. When this happens, you'll notice that your skin starts to become itchy, and it might start cracking or even peeling. Sadly, as we all know, we can't control the weather but we can control what we do to look after our skin.
Over the course of the colder months, looking after your skin should become a priority. It needs some extra TLC to see it through to spring. If you're wondering how exactly to switch up your skincare routine this winter, the Lynton team are here to share our top tips.
What Is The Importance Of A Skincare Routine?
The importance of a skincare routine cannot be stressed enough. If you don't already have one, this will eventually have a detrimental impact on your skin. A regimen of carefully selected products ensures that your skin is thoroughly cleansed and protected throughout the year. You will need to alter this routine in line with the changing seasons, but this doesn't mean you shouldn't have one at all.
As a rule of thumb, your skincare routine should involve the following steps:
AM – cleanser, toner, serum, eye cream, spot treatments (if necessary), moisturiser, facial oil (if you have very dry skin), SPF
PM – cleanser, toner, serum, eye cream, spot treatments (if necessary), moisturiser, retinol, facial oil (you can omit a moisturiser if an oil is sufficient)
This might seem like a lot but your skin is the largest organ you have and your facial skin is particularly important. So that's the routine you should be following, but what about the products?
What Skincare Products Should I Be Using This Winter?
When winter rolls around, you need to incorporate products that nourish and hydrate the skin into your routine.
A cleanser is arguably one of the most vital parts of any skincare routine. This will ensure that pollutants and anything else that has made their home on your skin throughout the day is removed, leaving a blank canvas that's ready for other products to treat your specific concerns.
The Lynton Cleanser is our go-to, cleansing the skin whilst protecting its natural lipid barrier to keep the skin plump and hydrated. This barrier provides a layer of natural protection for the skin by stopping environmental stressors from penetrating it as easily, which makes it a very important component for maintaining your overall skin health.
In order to thoroughly hydrate your skin, you must use other products such as serums. The Lynton Stem Cell Serum is full of activated plant stem cells, which help speed up cell turnover, resulting in clearer, smoother skin. Our serum also intensely hydrates the epidermis, whilst providing it with integral antioxidants.
Take Your Skincare A Step Further With illumiFacial®
You can always take your skincare one step further by choosing our illumiFacial® treatment this winter.
Lynton's illumiFacial® is the next generation in 'Photofacial' treatments, using a unique combination of specialist Lynton skincare and powerful, medical-grade IPL technology. It has been designed to illuminate, rejuvenate and nourish the skin, resulting in a flawless, younger-looking appearance.
If you're a practitioner whose clients are seeking targeted solutions to their winter skincare woes, illumiFacial® is the perfect treatment.
On the other hand, if you're searching for a clinic to provide you with an illumiFacial® treatment, you can use our clinic finder tool to find your nearest location.
Contact Us
Are you a medical practitioner who is yet to introduce the illumiFacial® or the Lynton skincare range to your practice? Should you find yourself in this position, it's not too late!
For more information, or for all other enquiries, you can call us on 01477 536 977 or email info@lynton.co.uk today.