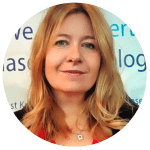 There are a large number of pigmented lesions that people often want to cover or remove. Luckily, lasers and IPLs are excellent tools for treating these types of lesions. In this article featured in Aesthetic Medicine, Dr Samantha Hills answers the most frequently asked questions on how to successfully integrate an advanced energy device into your clinic for the treatment of pigmented lesions.
1. How, exactly, does laser/IPL work to treat the above indication, and what type of machine/wavelength is needed in order to be successful?
As the largest and most exposed organ of the human body, it is hardly surprising that our skin is also sensitive to damage and change – particularly pigmentary problems. Many people in their late twenties and onwards suffer from premature aging, largely due to exposure to harmful UV rays and other lifestyle factors such as smoking. Uneven skin tone and areas of abnormal hyperpigmentation are in most cases, able to be treated using high-quality laser and IPL technology, together with the correct treatment parameters and equipment outputs.
Safe and effective treatment is highly dependent on the wavelength used, as the light source needs to be readily absorbed by the pigmentation (melanin) but not by other chromophores in the skin e.g. water and blood. Q-Switched lasers are widely recognized as the gold standard for the treatment of congenital pigmented lesions (such as café-au-lait macules or melanocytic naevi). Q-Switched KTP (532nm) Ruby (694nm) or Alexandrite (755nm) are all excellent systems for the treatment of superficial epidermal lesions, whereas the more deeply penetrating wavelength of the Q-Switched Nd:YAG (1064nm) is ideal for the treatment of dermal pigmented lesions, such as Naevus of Ota and Mongolian Spots. See our range of equipment for treating pigmentation.
Some small, superficial pigmented lesions such as freckles and lentigines (also known as age spots or sunspots) can also be thermally destroyed using a high-powered Intense Pulsed Light system or a long-pulsed Alexandrite laser.
2. Which skin type gets the best results from this treatment and how many treatments are needed?
Treatments are generally more successful for those with Fitzpatrick skin type 1-3, e.g. fairer skin types. This is largely due to the greater risk of post-inflammatory, hypopigmentation, or hyperpigmentation in darker skin types. Superficial pigmentation, such as freckles and lentigines often only need one treatment, whereas pigmented birthmarks will often need between 3-6 treatments to see good clearance. It is not uncommon to see recurrence of pigmented lesions, although the use of a high factor sunscreen can reduce this risk.
3. Contraindications, limitations, and how to manage expectations.
Correct diagnosis of the pigmented lesion is essential before any treatment. Any unusual lesions should always be biopsied and diagnosed by a dermatologist. Whilst some studies have reported success when treating melasma, the results are not long-lasting, and due to the risk of inducing further hyperpigmentation, it is generally not recommended to treat this condition with laser or IPL. Recent research into the treatment of melasma using picosecond lasers has been promising, as there is some evidence that these ultrashort pulses improve outcomes and reduce the risk of making the condition worse.
4. What sort of training is involved?
At present, there are no restrictions on who can carry out these treatments, but for the treatment of straightforward dyschromia and sun-damage (including lentigines) we would recommend a Level 4 qualification, for example the VTCT Laser and Light Qualification for Skin Rejuvenation. For the treatment of more complicated pigmented lesions, Health Education England suggests a Level 6 qualification. Anyone wanting to carry out laser or IPL treatments should at least have manufacturers training and have attended a Core of Knowledge course within the last 3 years.
5. Can I combine laser and IPL treatments with professional skincare?
Absolutely, at Lynton, we created llumiFacial® for this purpose. Employing innovative technology and cutting-edge research, illumiFacial® is designed to clinically transform the skin in 4 easy steps. This entirely customisable treatment dramatically improves skin tone and appearance helping the skin feel and look its best.
"Using a specially formulated peel prior to IPL treatment gives enhanced light penetration and product absorption, allowing both to work synergistically to give flawless, air-brushed skin; perfect for anyone whose skin exhibits discolouration and pigmentation."
6.The end goal
Like any buying decision, there are a number of variables to consider when making an investment into laser and IPL equipment. The number one factor to consider should be the end goal of your purchase. If it is to invest in a piece of equipment that will provide you with excellent clinical results, and therefore be a long-term, reliable revenue stream for your business, look for a company that has credentials that suit you. This could be as simple as the level of training they provide with their equipment, or perhaps you value the post-purchase support they offer with their systems. One clear indicator that a supplier is successful is to look at their heritage and infrastructure (how long have they been operating in the UK?) and existing customer base; if they have hundreds of UK customers built up over a large period of time, it is likely that their equipment is effective and reliable.
For any high-quality piece of equipment, we always advise using equipment that is medically certified. A good way to determine a sensible level of investment for your business is to get a quote for monthly repayments on a selected device and then ask yourself, "how many treatments would I need to do each month to be in profit?" We find that on average, this usually equates to three to six treatments per month if you're charging £200 per treatment!
With any new investment there is always some risk, and a well-thought-out business plan is essential, but there is also great potential and opportunity for growth.
Before and After Images
Our dedicated experts are available to help you to decide on the right pigmentation removal machine for your clinic. Once you have made a decision, we will provide you with expert training and support to ensure your investment is a success for your business.