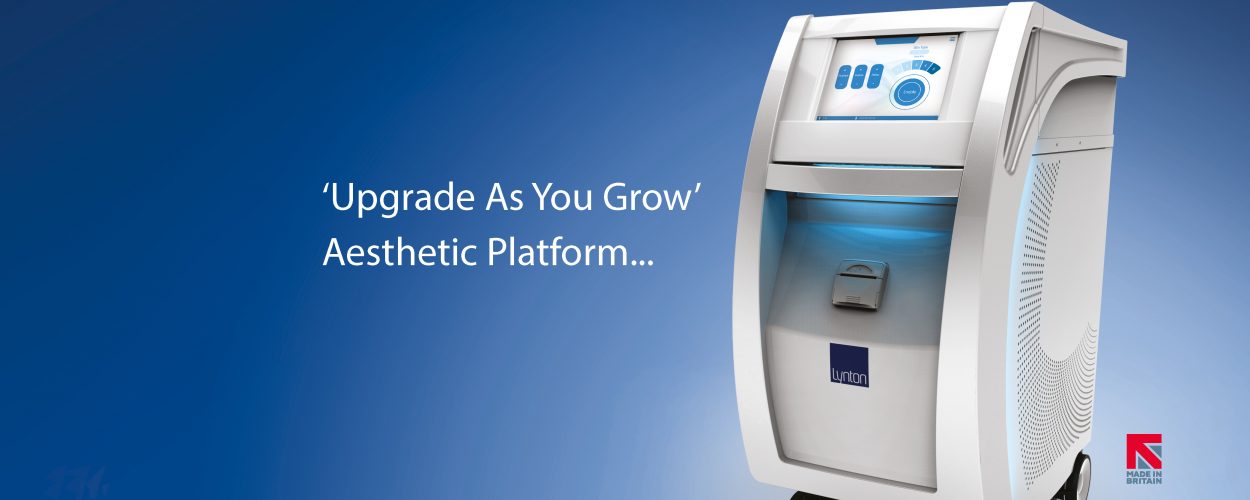 If you find yourself unfamiliar with LUMINA®, your patients could be missing out on a range of treatment options that are sure to impress at every turn. This amazing system allows you to choose a bespoke design to suit your needs, which you can change as your business grows.
In the early days of your business, you can start with the technology you want and when your business starts to grow, you always have the option to add further laser and IPL technologies.
Keep reading to find out more about the possibilities that await with LUMINA®!
Why Is LUMINA® Such An Impressive System?
Thanks to our 25 years of manufacturing experience, LUMINA® has secured its position as the most effective professional laser and IPL device amongst NHS dermatologists and aesthetic practitioners alike. Not only does LUMINA® deliver fast and impressive clinical results, thanks to our selection of advanced handpieces, it gives practitioners the opportunity to tailor treatment options to different skin types and tones. If you're not acquainted with it yet, then you're missing out on a range of treatment options.
LUMINA® allows you to combine multiple technologies in one device, meaning you can save on space and increase your revenue! As it has over 24 separate capabilities, adding LUMINA® to your practice means you won't need to purchase several devices to meet the needs of your clients.
How LUMINA® Can Help Your Patients
When you take advantage of LUMINA® by Lynton, your patients could see several concerns addressed during one session. These concerns include, but are not limited to, rosacea, pigmentation, tattoo removal and acne. As well as this, LUMINA® can also deliver amazing hair removal treatments and provide patients with the ever-popular illumiFacial®.
This is all possible because LUMINA® utilises two medical-grade IPL wavelengths to deliver DynamicReflex® technology.
Why You Should Choose Lynton
For more information or to book a demonstration, email us at info@lynton.co.uk or call us on 01477 536 977. Our team will be happy to answer all your questions and help you start your Lynton journey.
You can stay connected with our Lynton communities by following us on Facebook and Instagram today.
Explore our website to read more about our range of aesthetic equipment for body sculpting, hair removal, tattoo removal, skin rejuvenation and many other applications.