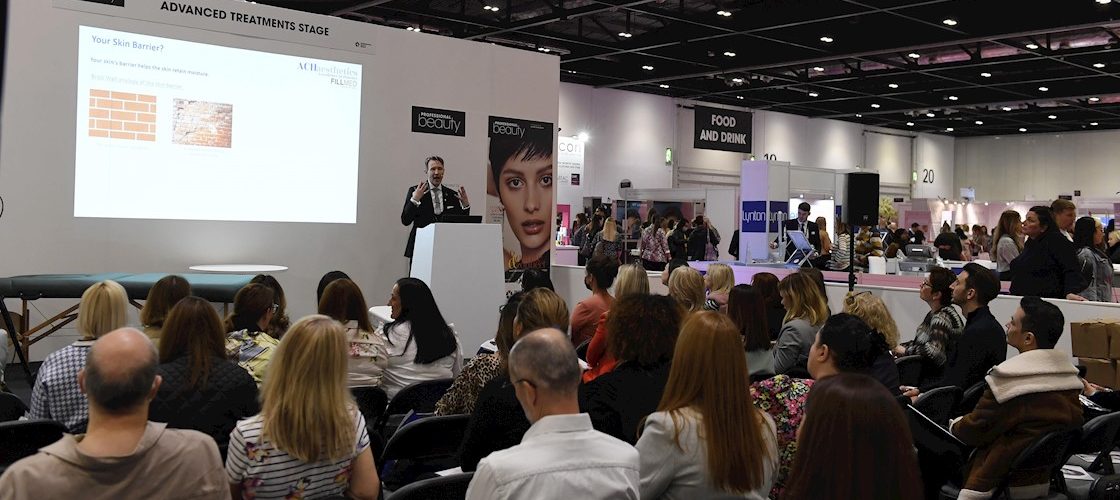 Lynton Lasers will be at Professional Beauty London on 3-4th April 2022 at ExCeL
Billed as Europe's Leading event for Salon and Spa Professionals, Professional Beauty London is a great opportunity for networking and learning.
Come and see us at stand K22 to chat to our experts about Lynton's range of aesthetic equipment and the treatments and results our machines can deliver. We will be focusing on Initia, ProMax, Focus Dual, Lumina, Motus AY and 3JUVE. We look forward to meeting you.
Celebrity Facialist Abigail James will be giving a talk discussing how you can create bespoke combination treatments with radiofrequency microneedling and HIFU. She will talk about the growing demand for these treatments, the mechanism of action and the key advantages they offer. Look out for her presentation:
How to create bespoke combination treatments with Radiofrequency Microneedling and HIFU
The launchpad stage, Sunday 3rd April at 12:30
Abstract: Radiofrequency (RF) microneedling and HIFU treatments which are becoming an increasingly popular treatment in the aesthetic industry. With capabilities to perform treatments for facial wrinkles, skin tightening, facial and body sculpting and much more with minimal downtime, these gold standard technologies offer a robust selection of treatments to enhance your business. Learn how to successfully expand your clinics capabilities, provide further treatment versatility, and propel your business to greater success!
For more information about Professional Beauty and to register to attend visit their Website.