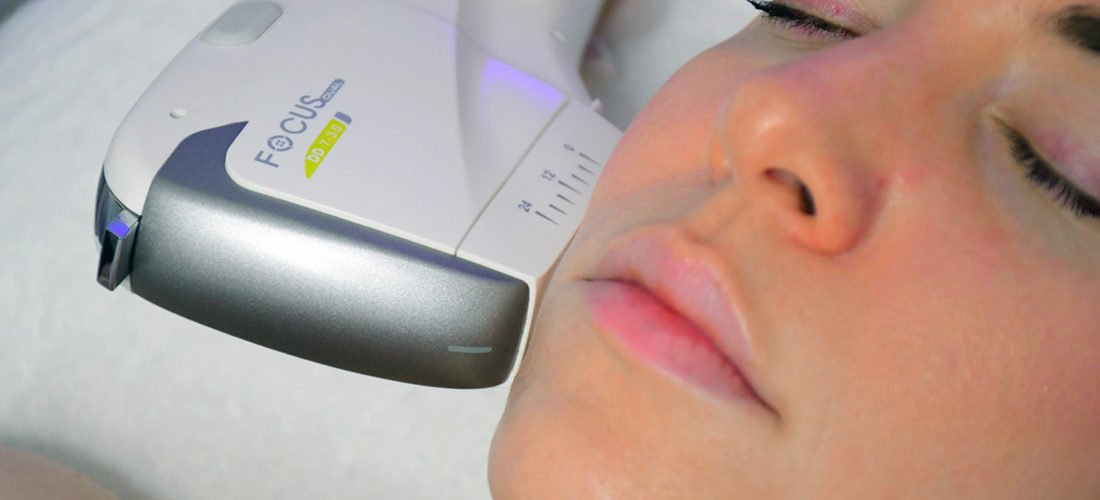 If your local aesthetic clinic doesn't have a Focus Dual®, we can assure you that they're missing out, and so are you! We couldn't be more proud of this incredible device and the exceptional results it delivers. Since its launch, Focus Dual® has helped countless patients to feel more confident and comfortable in their skin – are you one of them?
If you haven't already experienced the countless benefits of Focus Dual® and you want to learn more about them- you're in the right place. This aesthetic innovation is another example of our continued commitment to creating outstanding devices, but why exactly will you love it?
Focus Dual® Utilises Both HIFU And RF Microneedling
These two separate technologies are powerful and effective, but when combined they provide even better results. Together, they allow Focus Dual® to lift, firm and tighten the skin at every layer, resulting in total revitalisation.
Commonly known as HIFU, high intensity focused ultrasound can be used on a number of skin concerns. Its main objective is to stimulate the body's production of collagen. Incredibly precise ultrasound energy reaches the SMAS, the deepest layer of skin tissue, to encourage the body to make more collagen. In doing so, it improves the appearance of sagging skin.
When HIFU is paired with radiofrequency (RF) microneedling treatment, the results are even more impressive. Firstly, extremely fine needles penetrate the skin, then radiofrequency energy is released, which stimulates the body's natural healing response. Much like HIFU, RF microneedling also increases collagen production, but it does so much more than that!
It also encourages the body to create new elastin fibres and increase cell turnover. This means that your skin will be tighter, more supple and you will see an improvement in the appearance of fine lines and wrinkles, as well as both acne and traumatic scarring!
What Concerns Can Focus Dual® Target?
The concerns mentioned above aren't the only things Focus Dual® is able to target, which is why it's become such a popular treatment option!
The following concerns can be treated with HIFU:
Non-surgical facelifts
Double chin reduction
Eyebrow lifts
Jawline sculpting
Eyebag reduction
And these are just a few examples! It's capable of so much more.
RF microneedling, on the other hand, is ideal for tightening the skin, improving overall skin texture and reducing the appearance of acne scarring.
As with all of our devices, Focus Dual® has been created with the highest safety standards in mind and with the intention of causing minimal discomfort. We know that no one wants to experience long periods of downtime and can assure you that there will be virtually none following your treatment.
All you need to do now is find your nearest Lynton practitioner!
Find Your Nearest Lynton Practitioner
To find your nearest Lynton practitioner, you can use our clinic finder tool. Once you've located your nearest Lynton-approved clinic, you'll be one step closer to achieving the skin of your dreams.
You will also be able to speak to us at Beauty Uncovered on the 7th and 8th of May at the Business Design Centre, London. This event will allow you to learn more about Focus Dual® and what it could do for your self-confidence!
Don't forget to follow us on Facebook and Instagram to keep up with our latest news. We hope to see you soon!
Explore our website to read more about our range of aesthetic equipment for body sculpting, hair removal, tattoo removal, skin rejuvenation and many other applications.