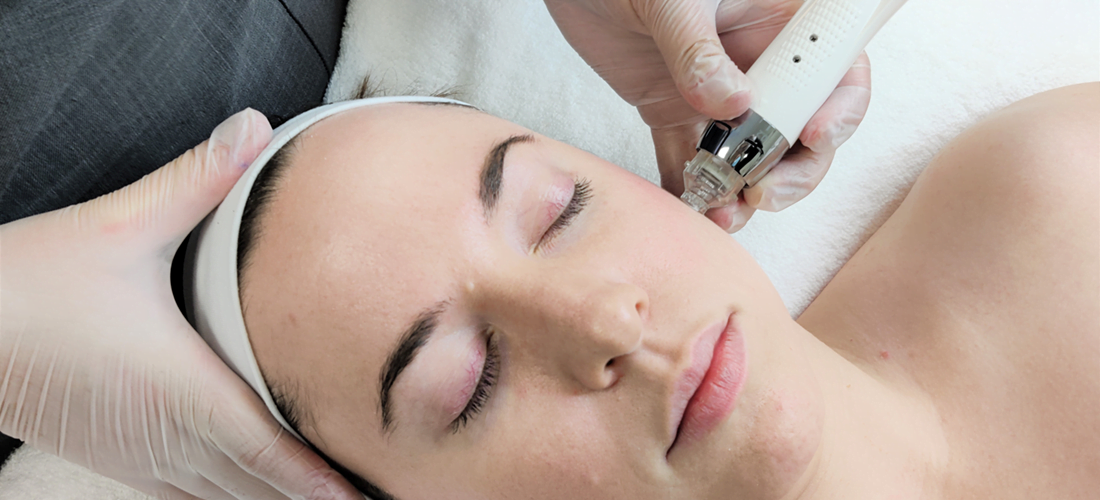 Are you currently looking at ways of maximising your Microneedling treatment results? Well, look no further! This informative blog will tell you everything you need to know about getting the most out of your Microneedling treatments by combining them with chemical peels.
Why Microneedling?
According to the latest issue of Professional Beauty Magazine, there was a 120% increase in bookings of Microneedling treatments across May and June 2021 in comparison to May and June 2019. In the earlier days of Microneedling treatments, a derma roller device was used to create micro-wounds within the skin. The aim of this was to promote the regeneration of collagen and elastin for fresher, plumper-looking skin.
As the years have progressed, so has the technology used to perform this treatment, with lots of aesthetics clinics now using hand-held Microneedling devices.
Bringing Microneedling and Chemical Peel Treatments Together
We know there are a huge amount of benefits to Microneedling and that these all contribute to firmer and smoother-looking skin through the natural healing response of the skin's cells. Needling produces amazing results for a variety of skin concerns, including:
Open pores.

Lines and wrinkles and so much more.
Whilst Microneedling is very effective in penetrating deeper, older layers of the skin, studies suggest that, if we combine this treatment with high-end chemical peels, we can also see an improvement in the more superficial layers of the skin too. A study carried out on the efficacy of Microneedling in combination with glycolic acid peels shows that a significant improvement in client results was found compared to either treatment being used alone.
Why Combine Microneedling with Chemical Peels?
Chemical peels are non-surgical cosmetic procedures used to rejuvenate and restore the skin in its uppermost layers. While the more aggressive peels, such as TCA peels, are useful for targeting the deeper layers of the skin, glycolic acid peels tend to be used in combination with Microneedling due to these being better at addressing superficial concerns. Glycolic acid peels assist in the treatment of:
Mild scars.
Sun damage.
Fine lines around the eyes and mouth.
Combining two effective clinical treatments like this offers the best possible results for the client as we are able to target several layers of the epidermis and dermis. Not only does the client benefit from this package of aesthetic treatments, but so do clinic owners. Businesses have the ability to increase their revenue per client due to the elevated price points of their treatment packages and provide a higher client satisfaction rate due to amazing results achieved.
Using Medical-Grade Devices in Combination with Chemical Peels
At Lynton, not only do we supply medical-grade microneedling devices, but we also have our own specially formulated skincare range. We offer treatment protocols for using the Brand New EPN Microneedling Pen alongside our very own Chemical Peel, specially formulated for use with Aesthetic devices. Lynton offers a Tri-fruit acid peel to resurface skin texture and boost collagen production, whilst dissolving dead skin cells to leave the skin radiant and smooth.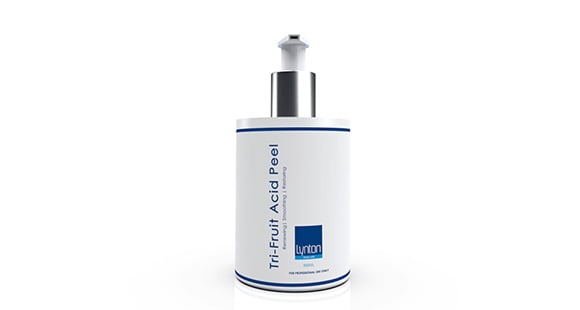 If you have been thinking about introducing Microneedling treatments into your business or adding something new to your existing packages, find out more about the products that Lynton has to offer by contacting us today.