Practical Laser Tattoo Removal Workshop
Following Lynton Lasers Virtual Classroom Laser Tattoo Removal Masterclass, we are running a half day practical workshop suitable for anyone of any experience level wishing to expand their knowledge in the area of laser tattoo removal treatments.
Prerequisites 
If you are new to this and have not completed our Virtual Classroom Tattoo Masterclass, where the theory of treatments are covered, then a recording of this will be sent for a charge of £75.00. You should watch this first before undertaking the practical. 
Course Agenda
Build your confidence in laser tattoo removal with our practical workshop. This course is ideal for both new and existing practitioners, covering all the basics but also giving expert tips and guidance for more unusual cases.
Delivered in The Lynton Clinic and Training Academy, you will have the opportunity to use different systems and will cover:
Laser tattoo removal with an Active and a Passive Q-switched laser
Setting up your system, including how to decide on spot size, fluence and repetition rate
Treating models with different tattoos of different colours and looking for end points of treatment and different skin reactions.
What Will You Get Out of It?
After completing this course, you will receive a Lynton Masterclass Certificate
You will leave with a lot of accurate and relevant knowledge which you can apply to your own treatments
You will learn how to perform safe and effective treatments.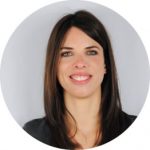 Course Leader
Kirsty Turnbull
After qualifying as a Beauty Therapist in 2002, Kirsty very quickly discovered a passion for skin and lasers. She has been using lasers and IPL systems since 2003, and joined Lynton as a Clinical Trainer in 2008.
In 2010 she became the manager of the Lynton Clinic, but continued to run a variety of training courses. She has completed her VTCT Level 4 Laser and Light Hair Removal and Skin Rejuvenation qualification as well as the L5 in Laser Tattoo Removal. She is also a qualified assessor.
In 2018 she became the Education Lead at Lynton lasers, and is now responsible for the organisation and delivery of the Lynton VTCT qualifications. She still administers treatments at the Lynton Clinic, keeping her skills and knowledge completely up to date.