Lynton Business School 
If the past year has taught us anything in the world of aesthetics it's that we need support from our suppliers. That's why, as things return to normal, we're pleased to announce the launch of the Lynton Business School.
After winning numerous Aesthetic Awards for our superior customer after-care, we wanted to continue developing business support tools for our clients.  This virtual programme is the first of many that we are looking to introduce to our portfolio to help aid customers in taking their business to the next level post-COVID! 
What Is The Lynton Business School?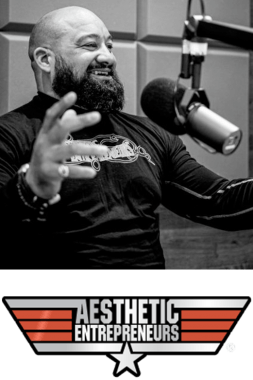 The Lynton Business School is being launched in collaboration with Richard Crawford-Small, Founder of The Aesthetic Entrepreneurs. Richard is an entrepreneur and an award-winning sales and marketing consultant, specialising in creating successful aesthetics businesses by inspiring the people behind them. 
With his help, our collection of on-demand sessions will empower Lynton customers with the knowledge and understanding of the six golden rules of strategy. Through this, they will be able to grow their businesses and become an Aesthetic Entrepreneur themselves. 
From goal setting through scrutinising business vision, values and culture to product launch strategies, Lynton and AE want to help customers maximise the opportunities in front of them in an enjoyable and rewarding way. 
The sessions include: 
Goal Setting
The Customer Avatar: Journey, Goals, and Challenges 
Pricing
The Content Machine
Product Launch Strategy
Join The Lynton Business School Today 
Available exclusively to Lynton customers!
This collection of on-demand sessions has previously generated five-figure product launches for aesthetic businesses and is now available exclusively to Lynton customers! To sign up, register for this course.