.taddon.shop .cart span:before {display:none}
Course Title
Who it's for
Those Wanting to Keep Up to Date with The Latest Laser Technologies, Protocols, and Regulations
Those Starting in Laser and Intense Pulsed Light Treatments
Course Title
Who it's for
Those Wanting to Keep Up to Date with The Latest Laser Technologies, Protocols, and Regulations
Those Who Want to Know More About the Health and Safety of Lasers - Insurance Requirement
Course Title
Who it's for
Those Wanting to Keep Up to Date with The Latest Laser Technologies, Protocols, and Regulations
Those Who Want to Know More About the Health and Safety of Lasers - Insurance Requirement
Course Title
Who it's for
Those Wanting to Keep Up to Date with The Latest Laser Technologies, Protocols, and Regulations
Those Who Want to Know More About the Health and Safety of Lasers - Insurance Requirement
What our customers say
"
I have been using Motus for the last 2 years and my patients love it. I recommend Motus to all the clinics who care about their clients. The Moveo technology it is simply the ''Next Generation'' of hair removal lasers. Faster, safer and pain-free.
"
"
I love working with this range, it's fantastic and my clients love it!
"
"
Lynton has offered me the perfect combination of 'personal and professional'. As an independent company, it is hugely reassuring to know that there is a team of highly qualified and experienced individuals to answer questions and offer guidance. The response from the medical support team is timely and reassuring and I have relied on this service for advice. I am particularly impressed with my reps continued interaction with my Facebook posts - it makes me feel like a valued customer of Lynton.
"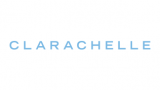 "
"Lynton Lasers you get back what you put out! We love you guys at Lynton!"
"
"
"I can't wait!!! Excellent opportunity to learn and relearn and form new but good habits! Thank you!"
"
"
Having worked with 3 different laser and IPL systems in the past, it is clear that the Lynton is far superior to any other. It has gone far beyond my expectations! The results we are seeing in just a few treatments are staggering, even a client who has struggled with PCOS for years has seen a huge improvement in just 2 sessions. As a clinic, we are very proud to be one of the first to offer treatments using this world-leading technology.
"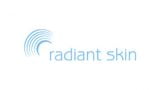 "
Lynton Lasers gives me the knowledge and reassurance that I have a team of experts just a quick call away to answer any questions plus, they have a really fast service response time.
"
"
Having recently made the decision to set up a new service in The Fylde Clinic we were looking for a suitable partner to provide laser hair and pigment removal. Lynton from the outset were very helpful and professional in the advice and support they provided. We opted for the Lynton, which has allowed our clinic to offer more cost-effective and safer treatment. Since the introduction of the laser, we feel the results have been superior to those we could have achieved with another laser machine or IPL.
"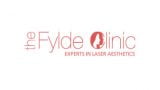 "
Fantastic skincare that can be used on its own or alongside the illumiFacial to give your skin the natural filter and care it deserves.
"
Clinic Finder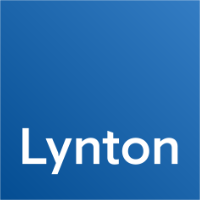 Lynton House, Manor Lane, Holmes Chapel, Cheshire, CW4 8AF
Quick Enquiry
This website uses Cookies to improve your browsing experience and to help with our marketing. You can read more about removing Cookies here: Privacy Policy
I'm fine with this