.taddon.shop .cart span:before {display:none}
Course Title
Who it's for
Those Wanting to Learn About Laser Tattoo Removal
Anyone Who Wants A Formal Regulated Qualification
You Want to Complete A Good Amount of Practical to Feel Confident In Administering Treatments
Course Title
Who it's for
Those Wanting to Learn About Hair Removal and Skin Rejuvenation Treatments
Anyone Who Wants A Formal Regulated Qualification
Those Who Want to Complete A Good Amount of Practical to Feel Confident in Administering Treatments
Course Title
Who it's for
Those Wanting to Go on To Gain A Level 4 Qualification
Want to Learn More About Anatomy and Skin
What our customers say
"
" Fantastic webinar, thanks Lynton."
"
"
"Wow! Thank you so much for supporting us when you may be feeling worried yourselves."
"
"
Thank you Dr Jon Exley (PhD), Managing Director at Lynton Lasers and Hayley Jones for another invaluable webinar discussing the current recommended changes to our business's processes and services connected to COVID-19. A great opportunity to take away recommendations that will ensure we can re-open our clinic safely. 
"
"
"Thank you for a great webinar this morning. Key takeaways: Making your clients feel part of your laser community, value in keeping in touch with a Ruth positive spin!" 
"
"
The ProMax Lipo system has become one of the top treatment systems for our clients, especially for face, neck and décolletage. It's been a big hit and our ladies love it!!!!
"
"
This webinar completely blew my mind away!! Thanks so very much a fantastic innovative session and I am looking forward to the bullet points and contact details when you have time."
"

"
Thank you Lynton Lasers for another very informative webinar - Re-opening Checklist. I'll be busy implementing the new policies and procedures to ensure we have a safe clinical environment for our customers and staff. #weuselynton
"
"
We are using our lockdown time wisely! Another webinar from Lynton Lasers today covering "Reopening checklists for the clinic during COVID-19" We will continue to gather the best information to enable us to keep you as safe as possible when you visit Bare Uk!
"
"
As a global company, we pride ourselves on our customer service and customer satisfaction. Esteworld is a leader in the aesthetics field and we are always looking for new technologies to give the best to our clients. We chose the Lynton for the way it pushes boundaries in laser applications, and we were not disappointed. Our clients love the results and we love happy clients. Just to tell you how effective this laser is, we had a client came to us who already had 14 sessions with our other diode laser and having top up sessions every 2 months. She said her hair was only 20% less after all that. We did only 2 sessions with the Lynton and that has had more effect than 14 on the diode. Fantastic system.
"
"
"A FREE 90 Day Social Media Plan?! FANTASTIC! Thank You for helping us all so much with really clear, relevant and timely material to help sustain our businesses. Lynton, I've said it before… you ROCK."
"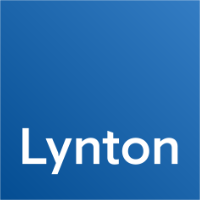 Lynton House, Manor Lane, Holmes Chapel, Cheshire, CW4 8AF
Quick Enquiry
This website uses Cookies to improve your browsing experience and to help with our marketing. You can read more about removing Cookies here: Privacy Policy
I'm fine with this