.taddon.shop .cart span:before {display:none}
What our customers say
"
"Great webinar. Looking forward to the next one. Thanks everyone involved."
"
"
"Thank You Lynton for the really useful webinars this week. Keeping us all going strong."
"
"
" Fantastic webinar, thanks Lynton."
"
"
We have been very pleased with the performance of the LUMINA[reg] but more than that, Lynton provides an excellent all-round service. When I ask their advice I am always impressed at the level of knowledge and expertise that exists in the company. We have a large NHS clinic, as well as a private clinic, and knowing that we can pick up the phone and always get an answer is important to us.
"
"
As clinic owners, we attended the annual Aesthetics show in London last year with the premise to purchase a new facial laser system from Lynton. However, after seeing the Onda and watching it in action, we were so impressed that we bought it on the spot! It was a new venture for us and as it's a very new technology to the market, we hoped that our clients would understand its potential. We needn't have worried. It's been a huge hit with our clients and has drawn a great deal of interest, helped by the fact that we are able to provide such impressive before and after photos. It's a dream to use, with no consumables and little noise. The clients find the treatment comfortable; some report some mild discomfort but are always happy to proceed! We have many clients who have returned to start new courses of treatment for different areas of their body, so client satisfaction has been consistently high. We are so pleased we have the Onda in our clinic, we love it, and we believe strongly in it as a treatment.
"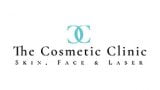 "
I've been working with various types of laser at my clinic for many years now. The most highly sought-after treatments are undoubtedly those for the aesthetic sector. For this reason, I believe that the new Motus AY system is a truly ground-breaking initiative for our sector. Motus AY is a compact low-cost system, yet it also has enormous potential. While the Moveo technology of the Motus AX system revolutionised the field of assisted laser epilation, now Nd:YAG has gone one step further, extending the range of possible treatments to all patients wanting to remove vascular blemishes from their face and legs. It's the ideal system for professionals wanting to move into the world of laser, because with a relatively minor investment the medical centre can be equipped with a high-performance system and a broad range of treatments. It is also useful for centres with high demand for epilation and vascular treatments and which want to offer more patient treatments to increase their turnover.
"
"
We've had the Lynton Lumina for many years, treated hundreds of clients and have seen fantastic results for veins, pigment and tattoo removal. It's been a great addition to the business.
"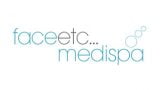 "
I think Lynton are a fantastic company and your customer service is the reason I came back to you again to buy the EXCELIGHT®. Our Business Development Consultant was fantastic and went out of her way for us by getting us a trolley for the system the same day. Janet (Clinical Trainer) is an excellent trainer. Both I and my husband, who is a doctor at the clinic, found her to be very professional. This training was a refresher for us both. The engineer who delivered the EXCELIGHT® was very helpful and was able to help us on site - the servicing of our lasers with you has always been very good. The results I have had with both my LUMINA and EXCELIGHT® have been outstanding, which is exactly what you need in a medic-lead clinic. Very happy! Score 10/10.
"
"
When my clients come into Clinic with pigmentation, sun damage or discolouration, I have no hesitation in prescribing the illumiFacial. The results are so effective and visibly noticeable that it's by far my most popular treatment to perform. Clients love their clearer, fresher younger-looking complexion which also works on improving lines/wrinkles and texture of their skin.
"
"
I have been using Motus for the last 2 years and my patients love it. I recommend Motus to all the clinics who care about their clients. The Moveo technology it is simply the ''Next Generation'' of hair removal lasers. Faster, safer and pain-free.
"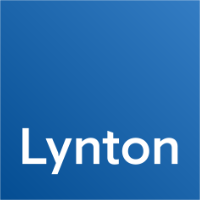 Lynton House, Manor Lane, Holmes Chapel, Cheshire, CW4 8AF
Quick Enquiry
This website uses Cookies to improve your browsing experience and to help with our marketing. You can read more about removing Cookies here: Privacy Policy
I'm fine with this