.taddon.shop .cart span:before {display:none}
Course Title
Who it's for
Those wanting to grow their businesses
Anyone who wants to take their business to the next level post-COVID!
Those who want to maximise the opportunities in front of them in an enjoyable and rewarding way.
Course Title
Who it's for
Lynton customers who want to keep up to date with the latest laser technologies, protocols, and regulations
Course Title
Who it's for
Anyone who wants to learn about advanced Microneedling technology and treatments
Existing practitioners who want to learn more about the latest Microneedling devices available in the industry
Course Title
Who it's for
Those wanting to learn about hair removal and skin rejuvenation treatments
Anyone who wants a formal regulated qualification
Those who want to complete a good amount of practical to feel confident in administering treatments

1st Nov 2021 - Training
2021 has been an interesting year to say the least. We've taken great pleasure in being able to once again hold our Customer Workshops and we're grateful to everyone who... Read more
Clinic Finder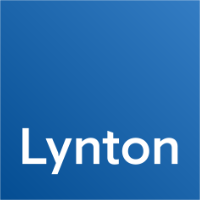 Expansion of Premises to Facilitate Entry into Export Markets
To facilitate its entry into new export markets, Lynton Lasers Ltd required increased manufacturing space, as well as new demonstration and training facilities. To this end, LEADER Funding was applied for, and won, to support the refurbishment of an adjacent business unit (Unit 9d) as well as the re-arrangement and refurbishment of the existing business unit (Unit 6) on Holmes Chapel Business Park.
This Project was part funded by the European Agricultural Fund for Rural Development
Lynton House, Manor Lane, Holmes Chapel, Cheshire, CW4 8AF
Quick Enquiry
This website uses Cookies to improve your browsing experience and to help with our marketing. You can read more about removing Cookies here: Privacy Policy
I'm fine with this