.taddon.shop .cart span:before {display:none}
What our customers say
"
Having worked with 3 different laser and IPL systems in the past, it is clear that the Lynton is far superior to any other. It has gone far beyond my expectations! The results we are seeing in just a few treatments are staggering, even a client who has struggled with PCOS for years has seen a huge improvement in just 2 sessions. As a clinic, we are very proud to be one of the first to offer treatments using this world-leading technology.
"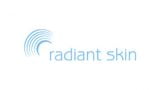 "
Thank you Dr Jon Exley (PhD), Managing Director at Lynton Lasers and Hayley Jones for another invaluable webinar discussing the current recommended changes to our business's processes and services connected to COVID-19. A great opportunity to take away recommendations that will ensure we can re-open our clinic safely. 
"
"
"It was another great webinar, thank you! I've decided to post today about how I've been cycling or walking with my kids to stay mentally healthy - totally unrelated to work. I also had the idea of doing my book club in April on Zoom!"
"

"
Approachable, professional trainers who go beyond their needs to fulfil your needs. They are all knowledgeable, helpful and up to date. The training material is detailed and easy to follow. The Lynton clinic helpline is an invaluable support tool for practitioners.
"
"
Attended Core of Knowledge here last month to learn about lasers and intense light sources. Excellent course with great attention to details and safety. The physics theory was very interesting and the rationale for choosing specific wavelengths and energies for various treatments in different skin types was well explained. I contacted Lynton Lasers again today for advice on hair removal treatment in dark skins (FP V and VI), latest "pain -free "systems and the physics of it all! The physicist who came to my rescue was Jon Exley who answered my questions and really improved my understanding. I find Lynton Lasers to be very helpful and thorough in their approach and extremely supportive. Thank you!
"
"
As a global company, we pride ourselves on our customer service and customer satisfaction. Esteworld is a leader in the aesthetics field and we are always looking for new technologies to give the best to our clients. We chose the Lynton for the way it pushes boundaries in laser applications and we were not disappointed. Our clients love the results and we love happy clients. Just to tell you how effective this laser is, we had a client came to us who already had 14 sessions with our other diode laser and having top up sessions every 2 months. She said her hair was only 20% less after all that. We did only 2 sessions with the Lynton and that has had more effect than 14 on the diode. Fantastic system.
"

"
The treatment was fantastic. It was virtually pain-free and I really enjoyed it.
"
"
Lynton has impressed us greatly in their responsiveness to our training needs, and ongoing support has been unstinting and prompt. I cannot recommend the Lynton products and team highly enough, and it is a pleasure to do business with a British company not only providing excellent class-leading laser equipment but also such a customer-focused service.
"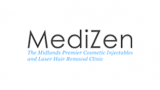 "
Fantastic skincare that can be used on its own or alongside the illumiFacial to give your skin the natural filter and care it deserves.
"
"
We have been very pleased with the performance of the equipment that we have purchased from Lynton. More than that, Lynton provides an excellent all-round service. When I ask their advice, I am always impressed at the level of knowledge and expertise that exists in the company. We have a large NHS clinic as well as a private clinic and knowing that we can pick up the phone and always get an answer is important to us.
"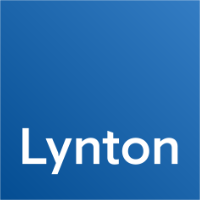 Lynton House, Manor Lane, Holmes Chapel, Cheshire, CW4 8AF
Quick Enquiry
Please select a valid form.
This website uses Cookies to improve your browsing experience and to help with our marketing. You can read more about removing Cookies here: Privacy Policy
I'm fine with this