.taddon.shop .cart span:before {display:none}
What our customers say
"
"I can't wait!!! Excellent opportunity to learn and relearn and form new but good habits! Thank you!"
"
"
"Very informative webinar! Especially the underestimated use of the small block ... thanks Lynton."
"
"
We had a really useful webinar from Lynton Lasers this afternoon who shared their preparations for reopening our clinics. Thank you! This is not as simple as it sounds but my colleagues and I in the industry have made a start and will ensure you return to a safe environment for your treatments!
"
"
"A FREE 90 Day Social Media Plan?! FANTASTIC! Thank You for helping us all so much with really clear, relevant and timely material to help sustain our businesses. Lynton, I've said it before… you ROCK."
"
"
Having recently made the decision to set up a new service in The Fylde Clinic we were looking for a suitable partner to provide laser hair and pigment removal. Lynton from the outset were very helpful and professional in the advice and support they provided. We opted for the Lynton, which has allowed our clinic to offer more cost-effective and safer treatment. Since the introduction of the laser, we feel the results have been superior to those we could have achieved with another laser machine or IPL.
"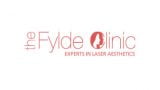 "
I am lucky enough to have a Lynton LUMINA®, it is an award-winning, multi-functional machine. It is one of the most popular laser & IPL machines due to its unique ability to combine multiple technologies in one, stand-alone aesthetic platform.
"
"
"Great webinar thank you!"
"
"
I love working with this range, it's fantastic and my clients love it!
"
"
As a global company, we pride ourselves on our customer service and customer satisfaction. Esteworld is a leader in the aesthetics field and we are always looking for new technologies to give the best to our clients. We chose the Lynton for the way it pushes boundaries in laser applications, and we were not disappointed. Our clients love the results and we love happy clients. Just to tell you how effective this laser is, we had a client came to us who already had 14 sessions with our other diode laser and having top up sessions every 2 months. She said her hair was only 20% less after all that. We did only 2 sessions with the Lynton and that has had more effect than 14 on the diode. Fantastic system.
"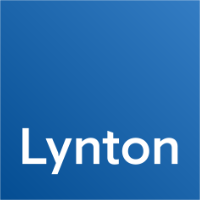 Lynton House, Manor Lane, Holmes Chapel, Cheshire, CW4 8AF
Quick Enquiry
Please select a valid form.
This website uses Cookies to improve your browsing experience and to help with our marketing. You can read more about removing Cookies here: Privacy Policy
I'm fine with this