.taddon.shop .cart span:before {display:none}
The Lynton Training Academy, Cheshire
Customer Testimonials
"
Completed my training in tattoo removal with Lynton and was very impressed with the knowledge and relaxed atmosphere, decided to invest in a Lynton LUMINETTE Q, very easy to use the machine and results are amazing. The support I receive is excellent and nothing is left without answer.... thank you, Lynton.
"
"
We have been very pleased with the performance of the LUMINA[reg] but more than that, Lynton provides an excellent all-round service. When I ask their advice I am always impressed at the level of knowledge and expertise that exists in the company. We have a large NHS clinic, as well as a private clinic, and knowing that we can pick up the phone and always get an answer is important to us.
"
"
Where to even start with Lynton Lasers! I have never been so impressed by a supplier, I have to say. The level of expertise from the outset has been outstanding. From the on-boarding process, to the training and the continued high level of support - I have been blown away every step of the way. I am so pleased that I made the decision to invest in a Lynton system ( I have the 3Juve). It was the best decision I made for my business. Not only was I really impressed by the training and initial set up, but I have had such a great experience from the clinical support team, marketing and sales. In addition to all of the day to day support, I have attended lots of webinars that have really helped me with my clinical practice, and also my business in general. They really think outside the box when it comes to support their customers. It's incredible to have this support, plus have the peace of mind that their systems are safe and produce excellent results. The complete package, in my opinion. Having that trust in your equipment and the brand is invaluable. The team at Lynton really do care how you are getting on and they want to support you every way that they can. This experience has been so unique for me, I've never experienced supplier support like it! I highly recommend Lynton Lasers, you are in safe, experienced and caring hands with them. Thanks you Team Lynton, I'm a customer for life!
"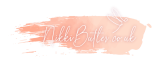 "
"Hair removal with EVOLVE device is extremely fast, comfortable and it can be used all year and on all types of skin. Thanks to this, traffic in my clinic has increased and I have achieved a fast return on investment on this device."
"
"
The LIGHT PROTECT is an excellent product that my clients love. In fact, all of the Lynton products are very effective. The cleanser is gentle while still giving a good cleanse.
"
"
"Here at Sandon Court Clinic, Plymouth, we have been using the Lynton 3JUVE system and we have achieved some outstanding results for our clients. Lynton obtains a high standard of customer service and always provides tailored informative training, so we can provide the best-tailored treatments for our clients."
"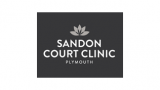 "
We don't have any old laser, we have a Lynton laser. Quality machines and top class training.
"
"
"I can't wait!!! Excellent opportunity to learn and relearn and form new but good habits! Thank you!"
"
"
We absolutely love the INITIA Diode laser. The flexible operating modes have been a real advantage to our wide range of diverse customers. I've been quite pleasantly surprised at the Clinical End Points we have achieved with the INITIA. Our clients who had previously been treated with the YAG have found improved result with the INITIA. We have also had a lot of success with resistant or deep follicles that had struggled to get a result with an Alexandrite laser. It has really given our medical grade Alex/YAG laser a run for its money! The INITIA diode also operates extremely fast, which is an advantage to both the clients and the clinic! We are also really happy with the small size of the unit and the integrated cooling. we wheel it around quite easily and it's very sturdy, well-built and responsive.
"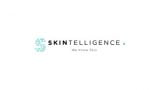 "
Thank you for my training on the new EPN Microneedling system. I've been looking for over a year for a device as I've tried lots of different Microneedling devices before. This one did not disappoint. It's very easy to use and the fact it's a deeper more effective treatment is what sold it for me. I'm loving the results after the first treatment, I know it will be very popular in my clinic. The training was very detailed and explained everything about the device and the treatment. Any questions I had, I got a response in less than 24hours. Everyone has been amazing. I've been with Lynton for over 7 years now and they definitely don't disappoint. Their customer service and training are very high standard, along with all the equipment they provide.
"

Course Title
Who it's for
Those wanting to learn about laser tattoo removal
Anyone who wants a formal regulated qualification
You want to complete a good amount of practical to feel confident in administering treatments
Course Title
Who it's for
Those wanting to keep up to date with the latest laser technologies, protocols, and regulations
Those starting in laser and intense pulsed light treatments
Those who want to know more about the health and safety of lasers to qualify for insurance
Course Title
Who it's for
Lynton customers who want to keep up to date with the latest laser technologies, protocols, and regulations

1st Nov 2021 - Training
2021 has been an interesting year to say the least. We've taken great pleasure in being able to once again hold our Customer Workshops and we're grateful to everyone who... Read more
Clinic Finder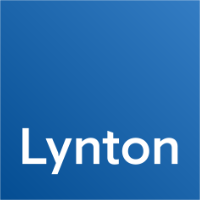 Expansion of Premises to Facilitate Entry into Export Markets
To facilitate its entry into new export markets, Lynton Lasers Ltd required increased manufacturing space, as well as new demonstration and training facilities. To this end, LEADER Funding was applied for, and won, to support the refurbishment of an adjacent business unit (Unit 9d) as well as the re-arrangement and refurbishment of the existing business unit (Unit 6) on Holmes Chapel Business Park.
This Project was part funded by the European Agricultural Fund for Rural Development
Lynton House, Manor Lane, Holmes Chapel, Cheshire, CW4 8AF
Quick Enquiry
This website uses Cookies to improve your browsing experience and to help with our marketing. You can read more about removing Cookies here: Privacy Policy
I'm fine with this