About This Course
Do you want to learn how to treat vascular lesions and pigmentation safely and effectively?
Enhance your knowledge on this course which covers the theory of light and how it can be used to treat vascular conditions including telangiectasia, rosacea, Campbell de Morgan spots, port wine stains, spider naevi, and pigmentation.
Prerequisites 
There are no pre-qualifications needed to do this course and places are available to anyone of any experience level wishing to expand their knowledge in the area of treating vascular and pigment problems with.advanced technology.
Course Agenda
Which laser and wavelengths to use
Treatment information such as how many treatments and how often to deliver them
Assessing the suitability of the client 
Managing expectations and results
Considering side-effects
Pricing strategies 
What Will You Get Out of It?
After completing this course, you will receive a Lynton Masterclass Certificate.
You will leave with a lot of accurate and relevant knowledge that you can apply to your own treatments.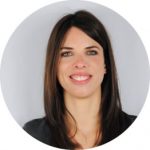 Course Leader
Kirsty Turnbull
After qualifying as a Beauty Therapist in 2002, Kirsty very quickly discovered a passion for skin and lasers. She has been using lasers and IPL systems since 2003, and joined Lynton as a Clinical Trainer in 2008.
In 2010 she became the manager of the Lynton Clinic, but continued to run a variety of training courses. She has completed her VTCT Level 4 Laser and Light Hair Removal and Skin Rejuvenation qualification as well as the L5 in Laser Tattoo Removal. She is also a qualified assessor.
In 2018 she became the Education Lead at Lynton lasers, and is now responsible for the organisation and delivery of the Lynton VTCT qualifications. She still administers treatments at the Lynton Clinic, keeping her skills and knowledge completely up to date.