Skin Rejuvenation is one of the most popular aesthetic treatments requested by both men and women around the UK. Not only are clients looking for a treatment to rejuvenate their skin due to the loss of collagen and elastin as the years go by, but many between the ages of 25-45 years are also looking for preventative treatments too.
This one-day classroom-based course will cover a variety of popular treatments used throughout leading aesthetic clinics up and down the UK. It is a great opportunity for anyone who is looking to widen their knowledge of innovative technologies available for treating the skin and is also an excellent introduction for anyone who is looking into advanced treatments for the first time.
Expert Guest Speakers
Dr Ahmed El Houssieny, Leading Aesthetics Dr and Clinic Director at Bank Medispa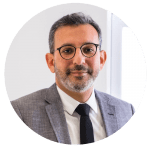 Trained by UK leading experts in surgery and general medicine, Dr Ahmed, was working as an anesthetist, when he realised a passion for giving people a renewed confidence in their looks. Currently, he works as an aesthetic specialist in Warrington and Hale, which allows him to help his patients feel better about the way they look in a non-invasive way, without exposing them to the various medical risks and financial strain associated with surgery. He is also an honorary lecturer at Chester University and an education provider on cosmetic procedures, involved in training future practitioners.
Dr Ahmed is registered with the General Medical Council as well as being a member of the British Association of Beauty Therapy and Cosmetology and the British Society of Aesthetics. To further his knowledge, Dr Ahmed is working on a masters in aesthetic medicine and regularly attends scientific meetings to keep abreast of the latest cutting edge techniques and products that can be used to help his patients get the best results.
---
Rosy Boulton (RGN BSc), Clinic Director at Crystal Rose Skin Clinic 

Rosy is a registered nurse with a passion for delivering advanced skin treatments. After spending more than 10 years working in the health service, when treating patients Rosy combines her medical background alongside her love for aesthetic medicine to find treatments that are safe, effective, and backed by science. Rosy's philosophy is to give clients, natural results they are looking for. She is the owner and Company Director of Crystal Rose Skin Clinic in Ipswich.
Course Agenda
Below is a list of the different types of devices that will be covered during the day:
• Microneedling
• LED Devices
• High Intensity Focused Ultrasound (HIFU)
• Ablative and Non-Ablative Laser (including Carbon Facial treatments)
• Fractional Laser
• Radio Frequency
• IPL (medical grade systems)
During the course, you will hear about the benefits of each technology and will be able to discuss your thoughts on these devices with Lynton's training academy manager, Kirsty Turnbull as well as other delegates attending. Kirsty will be able to answer any queries you may have throughout the day and on completion of the course, you will receive a Lynton Lasers certificate of attendance which can be proudly displayed within your clinic.
Why Train with Lynton
Our classroom-based courses are always engaging and interactive, so be sure to get involved and enjoy the day whilst being able to learn all about the newest advanced technologies available within the industry!
What Will You Get Out of It?
After completing this course, you will receive a Lynton Masterclass Certificate.
You will leave with a lot of accurate and relevant knowledge that you can apply to your own treatments.
Confidence to perform safe and effective skin rejuvenation treatments.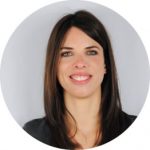 Course Leader
Kirsty Turnbull
After qualifying as a Beauty Therapist in 2002, Kirsty very quickly discovered a passion for skin and lasers. She has been using lasers and IPL systems since 2003, and joined Lynton as a Clinical Trainer in 2008.
In 2010 she became the manager of the Lynton Clinic, but continued to run a variety of training courses. She has completed her VTCT Level 4 Laser and Light Hair Removal and Skin Rejuvenation qualification as well as the L5 in Laser Tattoo Removal. She is also a qualified assessor.
In 2018 she became the Education Lead at Lynton lasers, and is now responsible for the organisation and delivery of the Lynton VTCT qualifications. She still administers treatments at the Lynton Clinic, keeping her skills and knowledge completely up to date.