Do you want to learn how to perform safe and effective, non-surgical body shaping treatments? 
The market for body shaping, cellulite, and skin tightening is becoming ever more popular. In this Virtual Classroom Body Shaping Masterclass, we look at the latest advancements in non-surgical body shaping and their successes. 
Prerequisites 
There are no pre-qualifications needed to do this course. Places are available to anyone who wants to gain hands-on experience or sharpen existing skills in the area of body shaping treatments with the latest advanced technology on the market. 
Expert Guest Speakers 
We will be joined by expert guest speakers Dr. Veerle Rotsaert, FCCP, FEBOPRAS and Lenka Anthony, Clinical Aesthetician at Tempus Clinic. At Tempus, they use the revolutionary Onda Coolwaves treatment to smooth cellulite, reduce excess fat and tighten the skin. 
---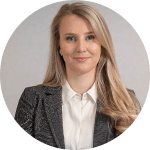 Dr. Rotsaert, European and Belgian Board-Certified Consultant in Plastic, Aesthetic & Reconstructive Surgery, completed her Plastic, Aesthetic & Reconstructive Surgery training at renowned institutions in the UK, the US, Australia, Spain, Belgium, and Sweden, including Chelsea and Westminster Hospital in London and University Hospitals Leuven, Belgium.
Dr. Rotsaert has unique expertise in the field of facial rejuvenation surgery, breast surgery, and body contouring and has been practising in facial non-invasive medicine since 2013.
---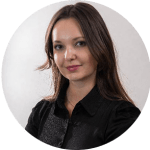 Lenka has more than 12 years' experience working alongside several top cosmetic surgeons, plastic surgeons, dermatologists, and GPs. She is an expert aesthetician, her clients include royalty, celebrities, and individuals who want the very best for their skin.
Lenka has a tailored approach to each client, utilising medical-grade lasers, advanced skincare, and technologies. She holds a number of diplomas in her field and has undertaken advanced laser and aesthetic training over the years.
---
Course Agenda
Fat and cellulite: why we have it, how it is stored and why some people are prone to holding more in certain areas than others
The role of lifestyle in body shaping  
Skin laxity and stretchmarks: why they occur and what happens to the skin
History of treatment options including Ultrasound, Radiofrequency, Liposuction + more
Body shaping treatment options that are available in the aesthetics industry
Contraindications and suitability for body shaping treatment 
What Will You Get Out of It?
After completing this course, you will receive a Lynton Masterclass Certificate.
You will leave with a lot of accurate and relevant knowledge that you can apply to your own treatments.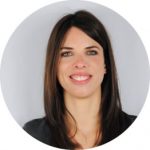 Course Leader
Kirsty Turnbull
After qualifying as a Beauty Therapist in 2002, Kirsty very quickly discovered a passion for skin and lasers. She has been using lasers and IPL systems since 2003, and joined Lynton as a Clinical Trainer in 2008.
In 2010 she became the manager of the Lynton Clinic, but continued to run a variety of training courses. She has completed her VTCT Level 4 Laser and Light Hair Removal and Skin Rejuvenation qualification as well as the L5 in Laser Tattoo Removal. She is also a qualified assessor.
In 2018 she became the Education Lead at Lynton lasers, and is now responsible for the organisation and delivery of the Lynton VTCT qualifications. She still administers treatments at the Lynton Clinic, keeping her skills and knowledge completely up to date.