Developed and presented in collaboration with The University of Manchester, we provide the perfect opportunity for all prospective or experienced practitioners to attain a Core of Knowledge certificate issued by an Institute of Higher Education.
Join Dr Sam Hills, Clinical Director at Lynton Lasers and Honorary Lecturer at the University of Manchester Professor Mark Dickinson in this 1-day virtual classroom to learn about the science of laser and Intense Pulsed Light.
In this virtual classroom, you will also be taught by other highly experienced Manchester University lecturers who will cover the most up-to-date information.
This course follows the syllabus as outlined by the MHRA. The British Medical Laser Association (BMLA) recommends that all laser users attend a Core of Knowledge every 5 years.
Who Should Attend?
We highly recommend this course for those who want to obtain insurance for laser and IPL systems and those interested in keeping up to date with the latest laser technologies, protocols, and regulations.
Courses are designed to accommodate delegates from different backgrounds, whether that be someone looking at Laser and IPL as a possible new direction for their business, or an experienced practitioner looking to sharpen their skills and knowledge.
Why Train with Lynton
Lynton Lasers originates from The University of Manchester, so it is natural that very close links remain between the University and Lynton's manufacturing, research and training programmes.
As a result, we are proud to run a range of laser training courses developed in collaboration with the University's School of Physics, providing a fantastic opportunity for delegates to receive world-leading educational content from an Institute of Higher Education. 
What Will You Get Out of It?
After completing this course, you will receive a Certificate in Conjunction with The University of Manchester
The

certification required to obtain insurance for laser & IPL systems

by virtue of the fact that it covers the fundamentals of laser safety, regulations and light-tissue interactions.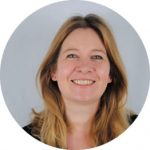 Course Leader
Dr Samantha Hills
Dr. Sam Hills is the Clinical Director at Lynton Lasers and oversees the Clinical and Training Program. In 2017 Sam was also appointed an honorary lecturer in the Department of Musculoskeletal and Dermatological Sciences at the University of Manchester, in recognition for her ongoing contribution to the University of Manchester's 'Anti-Aging and Aesthetic Medicine' MSc course.
Before joining Lynton she completed a degree in Physics, followed by a PhD in Physics and Pharmaceutical Sciences, working in the field of light-responsive drug delivery. After graduation, she worked as a Post Doctoral Research Fellow at The University of Manchester until joining Lynton in 2002. 
She is the author and main lecturer of the industry-leading Lynton / University of Manchester Skin Laser courses that are available to anyone in the industry with an interest in laser applications. She has been asked to contribute to a number of books on laser and light treatments and has published over 30 papers in a variety of medical and scientific journals.