Do you feel like you would benefit from some additional laser training? Do you want to keep up to date with the latest laser technologies, protocols, and regulations? If so, this course is for you. 
Lynton's Clinical Update training days offer the perfect opportunity for networking and discussing your experiences within a small group of fellow practitioners and experienced trainers.
The course is tailored to existing Lynton customers and consists of a variety of presentations and discussions. If there are specific topics you would like to cover, this can usually be accommodated if requested in advance. 
Course Agenda
This educational course consists of an overview of all the treatments that can be offered with the various different systems that Lynton offer. We typically cover the following:
The range of Laser and IPL wavelengths available and different setting options 
Different skin conditions and treatment advice
Medications and contraindications
New technologies and treatments
illumiFacial training
Why Train with Lynton
If you want to keep updated and have a fun networking day, then this clinical update day is for you. 
It's always a good idea to have clinical update training from your equipment supplier, as well as attending other workshops, seminars and courses. 
Things are changing all the time and we add in new procedures, protocols, and information as required. This course is a great opportunity to ask our expert clinical team any questions. 
On completion of this course, you will receive a Lynton Clinical Update Certificate.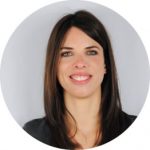 Course Leader
Kirsty Turnbull
After qualifying as a Beauty Therapist in 2002, Kirsty very quickly discovered a passion for skin and lasers. She has been using lasers and IPL systems since 2003, and joined Lynton as a Clinical Trainer in 2008.
In 2010 she became the manager of the Lynton Clinic, but continued to run a variety of training courses. She has completed her VTCT Level 4 Laser and Light Hair Removal and Skin Rejuvenation qualification as well as the L5 in Laser Tattoo Removal. She is also a qualified assessor.
In 2018 she became the Education Lead at Lynton lasers, and is now responsible for the organisation and delivery of the Lynton VTCT qualifications. She still administers treatments at the Lynton Clinic, keeping her skills and knowledge completely up to date.