Anti-Ageing Facial Machine Developed by the UK's No.1 Laser and IPL Manufacturer
A Facial Treatment You Can Customise
Every face is unique – precisely why any facial treatment should be too.
The 3JUVE® anti-ageing laser treatment targets 3 areas with 3 different skin rejuvenation technologies combined into a programme tailored for the individual needs of your clients'. 
The extent to which we exhibit these three concerns is unique, which is why 3JUVE® is tailored to match your specific requirements. You can treat:
Poor texture – including large pores and scars.
Discolouration – generalised redness, broken veins and brown sun spots or freckles
Laxity – sagging or just loss of tone
3 Rejuvenation Technologies for the 3 Main Facial Concerns
When it comes to ageing skin, there are three key symptoms we can all exhibit: discolouration, fine lines and wrinkles, and skin laxity. 3JUVE® is an entirely customisable treatment developed based on feedback from skin specialists in the aesthetics industry who wanted a device that could treat these concerns.
Dr Samantha Hills, Clinical Director at Lynton, said: 'It is clear from both our research and growing industry trends, consumers are tired of spending thousands of pounds on skincare products that don't deliver quick results. They want more noticeable skin rejuvenation results without undergoing surgery. When we asked consumers about their main ageing concerns, the three overwhelming answers were: wrinkles, discolouration of the skin and a general loss of firmness and sagging of the skin. Our 3JUVE device provides all three of these treatments in one device and can offer improvements to every client's skin who walks through the door of the clinic".
1. ResurFace Laser for Fine Lines and Wrinkles
2. Rebright IPL Technology for Veins and Pigmentation Treatment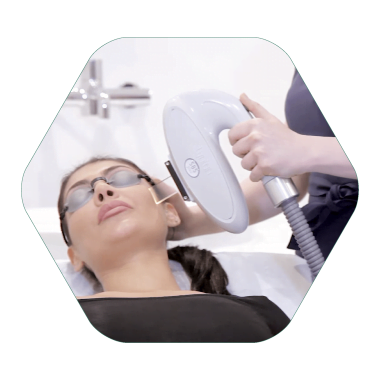 3. Remodel Radio Frequency Technology for Skin Tightening & Lifting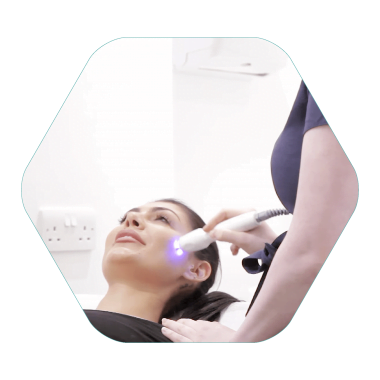 Before and After Images
Our dedicated experts are available to help you decide if 3JUVE® is the right skin rejuvenation machine for your clinic and provide expert training and support to ensure that your investment is a business success.