Fractional CO2 Laser with Radio Frequency
The SmartXide Touch CO2 laser concentrates over 30 years of expertise in dermatology and aesthetic medicine by utilising the capabilities of a high-powered CO2 Laser but with the unique addition of integrated Bipolar Radio Frequency (RF).
With dramatic results in just one session, the SmartXide Touch Fractional CO2 Laser helps medical practitioners treat a range of common skin concerns unable to be treated with more traditional methods, for example, fine lines and wrinkles, pigmented lesions, and scarring including acne scarring. 
Using exclusive Pulse Shape Design (PSD®) technology, the SmartXide Touch selectively reaches surface tissues and deeper areas, ensuring maximum reliability in controlling the application, with minimal thermal damage. This hugely reduces the patient downtime associated with fractional CO2 laser treatments.
World-first fractional CO2 laser with added benefits of bipolar (RF)
ExclusivePSD® technology for maximum control of each application
Significantly less patient downtime compared with other CO2 laser treatments 
Performs the revolutionary CoolPeelTM treatment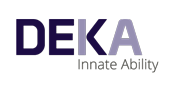 Get in touch to speak to a specialist and find out more.