Motus AY: The World's First FDA Approved Alexandrite and Nd:YAG Laser
Due to the exceptional melanin absorption capabilities of a primary Alexandrite Laser, it is widely considered as unsuitable for use on skin types 5 and 6; that is until now.
The Motus AY is the world's first FDA approved Alexandrite and Nd:YAG Laser for virtually 'pain-free' hair removal treatments on ALL skin types. Differentiating it from any other Alexandrite Laser technology on the market.
For the first time, practitioners can now deliver the efficacy of the Alexandrite Laser on ALL skin types (1 – 6); not just the traditional 1 – 3.
Get in touch to speak to a specialist and find out more. 
Moveo Technology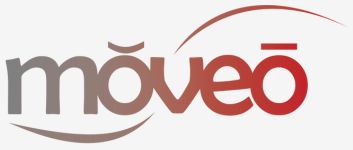 This unique system uses FDA approved Moveo Technology for faster, virtually painless hair removal treatments. The treatment is delivered through a 20 mm integrated sapphire contact cooling tip with ultra-short pulse durations (2ms) in a multipass technique to increase comfort and safety without compromising on results 
Moveo allows the Alexandrite Laser to work at 100% efficiency while in contact with the skin, therefore avoiding wasted energy. As a result, practitioners can use lower power to achieve the same extraordinary results, all whilst making treatments safer and minimising side effects and downtime.
While treating clients using Moveo Technology, a plume protection mode is activated. This reduces risks associated with tissue spatter, resulting in safer laser treatments.
Introducing MoveoGlo: Treat Pigmented Lesions, Vascular Concerns and more with Moveo Technology 

In partnership with DEKA, Lynton has introduced a new range of Moveo handpieces to the Motus AY that extends the advantages of Moveo technology to the treatment of a wider variety of concerns, including benign Pigmented Lesions, Vascular Lesions, and Skin Rejuvenation in addition to the Hair Removal handpiece that is already available. Using any one or a combination of these handpieces enables you to perform the MoveoGlo combination treatment, enabling you to treat multiple different concerns in a single session.

Moveo Pigmented Lesions (PL) uses progressive heating to target and improve pigmented lesions such as skin age spots and sun spots.

Moveo Skin Rejuvenation (SR) utilises the multipass technique to cause gradual heating at the dermal level, encouraging neocollagenesis.

Moveo Vascular Lesions (VL) specifically targets vascular redness such as telangiectasias for safe and effective reduction.
When compared to the traditional "single spot" technique, the NEW handpieces for the treatment of pigmented lesions guarantees excellent efficacy without causing discolouration or hypopigmentation.
Other Treatment Options with Motus AY
The Motus AY is a multifunctional machine that gives you the opportunity to treat a wide variety of dermatology concerns with one system. This includes:
Laser hair removal
Vascular lesions
Benign pigmented lesions
Anti-ageing
+ more.
Partnered with