VTCT Level 4 Qualification in Laser and Light Therapies
In the last few years, we have seen a real emphasis placed on Laser and IPL training – the quality of it, its duration, and the experience of the training provider.
In the ever-growing and expanding aesthetics industry, being able to show that you have regulated qualifications is a great way to set you apart from other clinics. It also enables you to gain the best knowledge in performing treatments, which helps you to achieve the best results for your clients.
We believe this to be the best course out there for someone who wants to be competent and confident to then go on to perform skin rejuvenation treatments and hair removal treatments in their own business.
Useful Information
The JCCP is now stating that regulated qualifications are a must and that all practitioners should have them, regardless of background, to ensure correct and safe treatment.
Local Councils are now asking for relevant qualifications, especially in London, Wales, Northern Ireland, Leicester, and Nottingham.
About This Course
This 7-day course is perfect for those who are new to the industry or for existing practitioners who want further training or a formal qualification, specialising in hair removal and skin rejuvenation with Laser and IPL. 
The theory days will be carried out remotely via a 'virtual classroom' to minimise travel time, whilst the practical will take place in our state-of-the-art Lynton Training Academy in Holmes Chapel, Cheshire.
You will learn how to perform hair removal on skin types 1-6 and skin rejuvenation typically on skin types 1-3.
There are some assignments to complete, including:
Risk assessment
Client care
Consultation.
Prerequisites
A Level 3 Beauty, nursing, or medical qualification is required to sit this Level 4 course. If you do not have the required pre-requisite qualifications, then completion of our VTCT Level 3 Award in Anatomy and Physiology will allow you to progress to Level 4.
Dates
Part 1a: Monday 31st October 2022: Virtual Classroom Theory Training
Part 1b: Tuesday 1st November – Thursday 3rd November 2022: Practical Laser and IPL Training – Hair Removal
Part 2: Monday 14th November – Wednesday 16th November 2022: Practical Laser and IPL Training – Skin Rejuvenation
All delegates will attend 7 days of training and assessment in total. 
Skin Rejuvenation Training 
The skin rejuvenation section will include:
Facial thread vessels
Pigmentation
Rosacea
And skin rejuvenation – all with live models.
We can offer practical using two different types of IPL system.
Hair Removal Training 
The hair removal section offers you the opportunity to work with IPL and Laser. 
Uniquely, we can offer practical experience on many different Laser and IPL systems, unlike many other training providers who generally only have one system at their disposal. Our systems include:
Alexandrite Laser
Nd:YAG Laser
Diode Laser.
Course Agenda
The science behind IPL and Laser
The differences between IPL and Laser
Theory of Laser for hair removal, skin rejuvenation, thread vessels, rosacea, and pigmentation (mainly sunspots and freckles)
Consultation and contraindications
Patch testing
Record keeping
Aftercare advice
Client care and communication
Risk assessment and health and safety
Practical hair removal using IPL and Laser with Long Pulsed Nd:YAG and Alexandrite technology. You will treat a range of areas including lip, chin, underarms, bikini, leg, chest and back
Practical skin rejuvenation using IPL and Laser with Long Pulsed Nd:YAG and Alexandrite technology to treat thread vessels, rosacea and pigmentation (mainly sunspots and freckles).
Collagen stimulation on a range of areas including face, neck, chest, and hands.
Why Train with Lynton?
All our lecturers have many years of experience in the industry, in both training and in carrying out treatments within clinics using many different Laser and IPL systems.
The Lynton Training Academy is equipped with the latest interactive audio-visual technology.
We have four practical training rooms housing our industry-leading aesthetic devices. This allows delegates to receive excellent educational content, live demonstrations and hands-on experience with live models.
We have a wide variety of systems available for you to gain practical experience with so that you can get the best experience. We believe no other training centre has this number of devices available.
What You Will Get Out of It
A Level 4 VTCT accredited Laser and IPL qualification
A qualification that can then lead onto VTCT Level 5
Practical experience with a variety of aesthetic treatments with different technologies.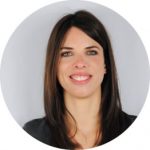 Course Leader
Kirsty Turnbull
After qualifying as a Beauty Therapist in 2002, Kirsty very quickly discovered a passion for skin and lasers. She has been using lasers and IPL systems since 2003, and joined Lynton as a Clinical Trainer in 2008.
In 2010 she became the manager of the Lynton Clinic, but continued to run a variety of training courses. She has completed her VTCT Level 4 Laser and Light Hair Removal and Skin Rejuvenation qualification as well as the L5 in Laser Tattoo Removal. She is also a qualified assessor.
In 2018 she became the Education Lead at Lynton lasers, and is now responsible for the organisation and delivery of the Lynton VTCT qualifications. She still administers treatments at the Lynton Clinic, keeping her skills and knowledge completely up to date.