Lynton's Vascular and Pigment Masterclass is a 1-day theory and practical course for up to 6 people. You will treat models within the Lynton Clinic to give you some hands on practice of how to treat these conditions.
Prerequisites 
This course is suitable for anyone of any experience level wishing to expand their knowledge in the area of Laser and IPL treatments for vascular and pigmented problems.
There are no pre-qualifications needed to do this course and places are available to anyone who has an interest in learning about laser and IPL applications to gain hands-on experience or sharpen existing skills.
You may be at the beginning of your laser career and have no knowledge or you may already be treating but just want to further your knowledge. 
Course Agenda
This course will look at the theory of Light and how it can be used to treat; vascular conditions (including; telangiectasia, rosacaea, cambell de morgans, portwine stains, spider naevi) and pigmentation (solar lentigines, age spots, birthmarks).
What laser and wavelengths to use
How many treatments and how often
Assessing suitability of client (looking at contraindications, and fitzpatrick skin type)
Managing expectations and results
Considering side-effects
Pricing strategies 
Why Train with Lynton
Our training centre is equipped with the latest interactive audio-visual technology. We have treatment rooms housing our industry-leading aesthetic devices, allowing delegates to receive excellent educational content together with live demonstrations and hands-on experience with live models.
Uniquely, we are able to offer hands-on experience on a wide range of different systems, unlike many other training providers who generally only have one system at their disposal. We believe no other training centre has this number of systems available.
All of our trainers have years of experience in performing treatments as well as training, so they are able to give the best and most accurate knowledge possible.
What Will You Get Out of It?
After completing this course, you will receive a Lynton Masterclass Certificate.
You will leave with a lot of accurate and relevant knowledge which you can apply to your own treatments.
Confidence to perform safe and effective treatments.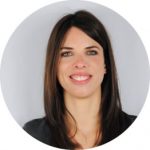 Course Leader
Kirsty Turnbull
After qualifying as a Beauty Therapist in 2002, Kirsty very quickly discovered a passion for skin and lasers. She has been using lasers and IPL systems since 2003, and joined Lynton as a Clinical Trainer in 2008.
In 2010 she became the manager of the Lynton Clinic, but continued to run a variety of training courses. She has completed her VTCT Level 4 Laser and Light Hair Removal and Skin Rejuvenation qualification as well as the L5 in Laser Tattoo Removal. She is also a qualified assessor.
In 2018 she became the Education Lead at Lynton lasers, and is now responsible for the organisation and delivery of the Lynton VTCT qualifications. She still administers treatments at the Lynton Clinic, keeping her skills and knowledge completely up to date.