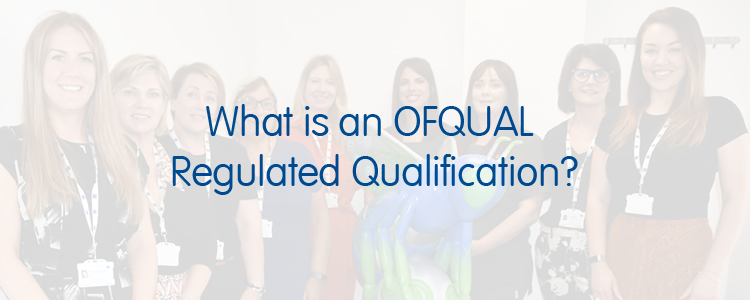 In the ever-growing and expanding aesthetics industry, setting yourself apart from your competitors is absolutely key. Clients want to be reassured that they are going to get the best possible quality of care, and one simple way to demonstrate this is to gain a qualification in your chosen field.
Having a regulated qualification will ensure that you have detailed knowledge and understanding of how to deliver safe and effective treatments, which helps you to achieve the best results for your clients. Whilst currently it is not a requirement to have qualifications before carrying out aesthetic treatments, at Lynton, we strongly recommend that all practitioners get qualified – read more to learn why!
Laws and Regulations
There are currently no nationwide laws that say you must have a certain type of qualification to perform aesthetics treatments. Some local councils, such as those in London and Nottingham, are using the existing 'Special Treatments License' to insist that laser/IPL practitioners have a Level 4 qualification, but for much of the UK, it is insurance companies who dictate qualification requirements. For laser/IPL treatments, most insurers want to see that you have had product training from your manufacturer and may require you to have a Core of Knowledge certificate to cover the laser safety aspects. Many insurance companies insist upon a Level 3 Beauty qualification or a Medical qualification before they will insure you, but increasingly, many are now also looking for higher, treatment-specific qualifications.
At Lynton, we offer advanced VTCT qualifications ranging from Level 2 up to Level 5 and we believe our highly experienced team, and the wide variety of equipment used at our Training Academy, ensure that we offer the best courses available in the industry.
What is The Office of Qualifications and Examinations Regulator (OFQUAL)?
The Office of Qualifications and Examinations Regulator (OFQUAL) is the independent exams regulator for England. They accredit all Examination boards offering GCSEs and A-levels, and they also accredit vocational qualifications, such as the various awards that Lynton offer, such as the Level 4 Award in Laser and Light Treatments for Hair Reduction.
It is their job to ensure that qualifications are sufficiently valid, reliable, and trustworthy. OFQUAL sets out rules in the General Conditions of Recognition, and Awarding Organisations must be compliant with these when designing, delivering, and awarding regulated qualifications.
Before signing up for a qualification, we highly recommend that you ask the provider if it is OFQUAL regulated. The most obvious advantage of this over non-regulated qualifications is that regulated qualifications provide learners and stakeholders with a guarantee of quality of both the qualification programme and the awarding body. Non-regulated qualifications, on the other hand are precisely that, therefore there is no guarantee that they meet appropriate standards. There is no way to tell whether they are fit for purpose, if they include relevant content, or if the appropriate methodology for assessment is used.
VTCT Qualifications
Vocational Training Charitable Trust (VTCT) is a specialist awarding and assessment organisation offering vocational and technical qualifications in a range of service sectors. With more than 1,600 approved centres worldwide, VTCT has an ever-expanding list of centres throughout the UK and Ireland, with a growing international presence. All VTCT qualifications are OFQUAL regulated, and as Debra Morris (VTCT Head of Clinical Aesthetics Qualification Lead for Health and Beauty) says:
"VTCT, as a recognised OFQUAL Awarding Organisation, must assure OFQUAL, on an annual basis, that we maintain our compliance with the General Conditions of Recognition along with our approved centres. As well as an annual self-assessments and statements of compliance to the individual regulatory bodies, VTCT will supply data to the regulators as requested and can undergo audits and monitoring visits to demonstrate first-hand we are compliant with their conditions and principles."
Once you complete a qualification, you will get a VTCT certificate which displays the national and internationally recognised OFQUAL Logo. This demonstrates to learners, centres and employers that VTCT qualifications are valid, reliable, trusted and fit for purpose.
OFQUAL Regulated Qualifications at Lynton
Whether you are just starting out in the aesthetic industry, or you are an experienced Aesthetics Practitioner looking to improve your treatment results and expertise, the Lynton training programme has it covered. We offer the following OFQUAL regulated VTCT qualifications at The Lynton Training Academy:
VTCT Level 2 OFQUAL Award in Infection Prevention (COVID-19) for Clinical Aesthetics
VTCT Level 3 OFQUAL Qualification in Anatomy and Physiology
VTCT Level 4 OFQUAL Qualification in Laser & Light Therapies: Hair Removal & Skin Rejuvenation
VTCT Level 5 OFQUAL Qualification in Laser Tattoo Removal.
Visit our Aesthetics Training page to find out more.