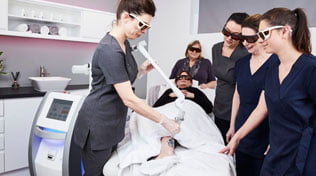 Expert advice from Gill Herrick – Clinical Trainer, Member of JCCP & IPL and LED Task & Finish Group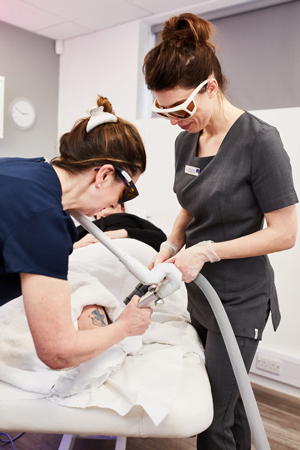 Many practitioners are currently asking the question 'Do I need the Level 4 qualification to operate my system?' At present, this is not a legal requirement, however, insurance companies are increasingly asking that, as well as attending a Core of Knowledge course, practitioners should have a Level 4 qualification in Laser and Light Treatments. Some local authorities (especially in Greater London) are insisting upon this qualification in order to fulfil the requirements of the Special Treatments Licence.
Will Requirements Change in the Future? 
In June 2017, the Joint Council for Cosmetic Practitioners (JCCP) will be launching the registration requirements to enable practitioners to join their approved 'Voluntary Register'. This register will enable potential clients to search for approved Aesthetic Practitioners, who will have to demonstrate competence. Only those with JCCP approved qualifications will be allowed on the register.
How are Existing Businesses Affected?
If you are an existing business and do not have this qualification, then for the time-being you do not have to take any action, unless your local council or insurer insists upon it. There is no suggestion that new legislation is going to be passed making this a legal requirement. However, you may decide that you want to improve your knowledge and prepare for any changes that may come into play in the future, in which case Lynton are able to offer two different options for gaining a Level 4 qualification: either a class-room based qualification or a distance-learning course which gives you the freedom and flexibility of completing assignments in your own time with only one day out of the office to complete a written and practical exam.
Anyone with a Level 3 beauty, medical or nursing qualification is eligible to sit the course. Otherwise you will need to complete a Level 4 Access Qualification covering the relevant Anatomy and Physiology. Please contact Lynton if you would like more information on this.
Find Out More
For more information please contact us on 01477 536975 or email info@lynton.co.uk.
We can also provide more information on the pre-requisite L4 access course and the Level 5 tattoo removal qualification which Lynton will be offering later in the year.