At Lynton, we make no secret of our passion for providing our clients with high-quality, clinically proven aesthetic technology. One of our newest machines, the Focus Dual®, is the latest example of this commitment to excellence. It has quickly become the go-to device for practitioners seeking a safe and effective solution to a plethora of aesthetic concerns for their clients.
Could your clinic benefit from the Focus Dual®?
Read on to find out more about this groundbreaking piece of aesthetic equipment and how we can help you introduce it into your practice.
Introducing The Focus Dual®?
The Focus Dual® combines two of the latest clinical technologies to lift, firm and tighten the skin on the body and the face. As a Medical CE certified system, it enables practitioners of all persuasions to achieve incredible results for all of their patients, whilst conducting these treatments to the highest safety standards and with minimal discomfort.
The treatments that can be performed with this device include, but are not limited to:
Non-surgical facelift
Double chin reduction
Eyebrow lift
Wrinkle reduction
Scar treatment
Jawline sculpting
Eye bag reduction
Radiofrequency Microneedling and High Intensity Focused Ultrasound
Separately, Radiofrequency Microneedling and High Intensity Focused Ultrasound (HIFU) are astonishingly powerful treatments but, when combined, they assume an even greater potency. The Focus Dual® brings these technologies together to attain maximum skin rejuvenation results, deploying ultra-fine needles and unique vacuum features to lift, firm and tighten the skin at EVERY layer.
In addition to boosting skin quality, the Focus Dual® is also unrivalled in its commitment to safety and is notable for the lack of downtime and discomfort patients will experience at every stage of their treatment journey.
The Focus Dual® Launch Programme
Good news! We're delighted to announce that Intake 3 of our Exclusive Focus Dual® Launch Programme is now open.
Following on from the success of Intakes 1 and 2, the aim of Intake 3 is to support you in the adoption of the Focus Dual® into your practice, using new and established marketing techniques that are guaranteed to help you achieve a maximum return on your investment.
When you sign up for this fantastic programme, you will be invited to participate in 6 virtual sessions in which our Marketing Team will guide you through the process of launching your new product. Armed with valuable industry experience and expertise, these in-house professionals will teach you just what you need to do to drum up demand for the Focus Dual® and ensure that all of your customers are aware of its myriad benefits.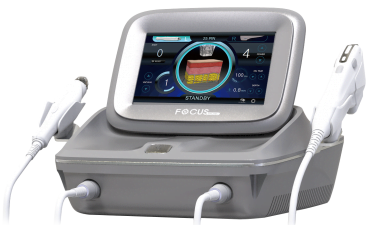 Focus Dual Launch Successes
Past examples of success for those who have been part of our gold-standard Launch Programme include the establishment of working relationships with micro-influencers, a doubling of social reach and the creation of huge waiting lists for people who wish to use the device.
Kay Brown, Director at Fiji Skin Clinic said: "Using the step-by-step marketing strategy from Lynton we have gathered so much interest from clients for our new Focus Dual! We've already confirmed bookings and we haven't even launched the device yet! The support has been so unique, we have never purchased a system where everything we need has been laid out in front of us like this. We've used the supplied resources to easily complete our webpages, write blogs, and make social media posts about the device, the whole process is just so easy."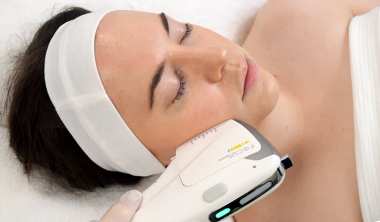 With our help, you really can turn your new investment into a serious money-spinner and enjoy success like never before.
Have we piqued your interest yet?
To learn more, register for our Intake 3 VIP Virtual Launch Event taking place on Tuesday 3rd August at 7.30pm. Please click here to register 
For more information or for all other enquiries, you can call us on 01477 536 977 or email info@lynton.co.uk.