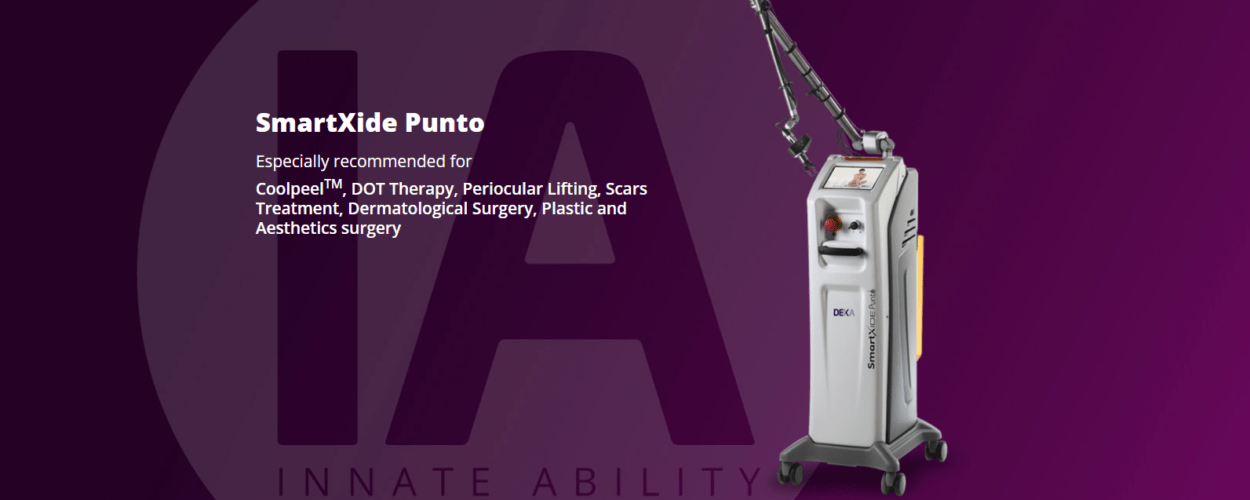 One constant theme in the aesthetic industry is that nothing is constant. Trends change, needs change, technology advances, but one thing remains the same: the desire to eliminate wrinkles and improve skin's appearance, safely and effectively.
These days it seems patients of all ages are jumping on board the train bound for smooth skin. Millennials have become one of the top consumers of all things anti-aging, looking to age-proof skin and tackle any early signs of wrinkles, acne scarring, sun damage and redness.
At Lynton, we know how critical it is to offer treatments that differentiate your practice with state-of-the-art technologies that can target fine lines, wrinkles and give skin a more youthful appearance…and sometimes these ground-breaking devices are advancements in what is already considered "gold-standard."
Enter, CO2 lasers and the SmartXide Punto CO2.
A History of CO2
Since its introduction in the 1960s, CO2 lasers have been relied upon by medical professionals as one of the highest powered and most efficient lasers available and the technology has only improved since.
It wasn't until the '90s that full ablative CO2 resurfacing gained popularity. Patients were seeing amazing wrinkle-removal results in just one treatment, but such outcomes came with discomfort, significant downtime and lengthy recovery periods. Full recovery and results didn't happen until about the 8-week mark and the risk of pigmentation and infection was high.
In the 15 years that followed, skin resurfacing laser options expanded to include non-ablative resurfacing, non-ablative fractional resurfacing and ablative fractional resurfacing. However, in 2007, DEKA Introduced the SmartXide DOT – a CO2 laser technology that combined BOTH Traditional CO2 resurfacing with Fractional Non-Ablative Resurfacing. It was finally the best of both worlds that gave aesthetic providers the ability to tailor the treatment to the patient, and not vice versa as had been the case in the past.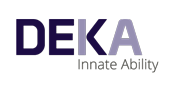 The NEW CO2 on the Block
The SmartXide Punto CO2 is the next generation CO2 laser by DEKA – Italian-based and the most renowned manufacturer of CO2 technology. Introduced in 2019 and launched in the UK exclusively by Lynton, SmartXide Punto represents a number of advancements over its predecessor, the SmartXide DOT including:
More scanning patterns and control of pitch, density, ablation spot size and depth of treatment.
Innovative spray mode to eliminate demarcation lines and increase the speed of treatment.
Exclusive Pulse Shape Design (PSD) technology making it possible to vary pulse shapes to offer patients MORE treatment options.
That versatility of the Punto CO2 has aesthetic laser experts excited about the possibilities and predicting the impact that this new device will have on the marketplace:
 "What you have in this device is the culmination of all the great CO2 devices through the years.  Including high-pulse settings, fractional CO2 settings and now this incredibly new setting called CoolPeel which will allow us to do virtually no-downtime treatments combined with other devices that will revolutionize the industry"

–          Dr. David Vasily, Dermatologist
SmartXide Punto PSD Technology
PSD technology provides for Punto's four emission modes – three fractional pulse modes, Smart Pulse, DEKA Pulse, and High Pulse, followed by a continuous wave Standard Pulse. This leaves the operator in full control over the machine, improving ablative selectiveness. It is possible to do a full-face ablation as well as the new CoolPeel treatment which leverages the H-pulse – a high peak power, short pulse that delivers a fully ablative treatment without thermal damage.  Downtime is highly controlled and minimized while impressive superficial, skin resurfacing results are delivered.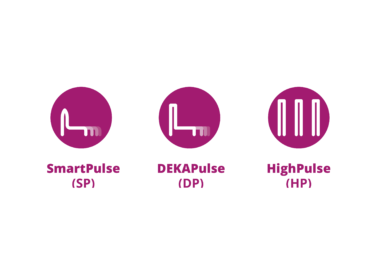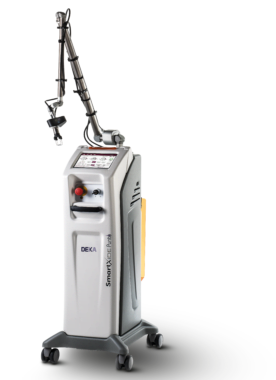 Many younger patients are more open to considering this long-standing skin resurfacing option because of the CoolPeel setting. Thus, with the Punto, clinicians are able to cater to growing consumer populations like Millennials that are looking to eliminate sun spots, improve skin texture and give their skin a refresh – all for the trade-off of possible redness that dissipates in 24-48 hrs. 
Gone are the horrific images of women post-skin resurfacing procedures unable to show their faces in public without scaring small children. The SmartXide Punto CO2 gives clinicians and patients what they demand today – unmatched versatility to deliver CO2 results with fewer side effects, reduced downtime and minimal recovery periods.
Alternatively, if you are looking to provide advanced surgical, gynaecology and hair restoration applications choose SmartXide Touch.
SmartXide is available exclusively in the UK from Lynton. Contact us today to learn more.
---